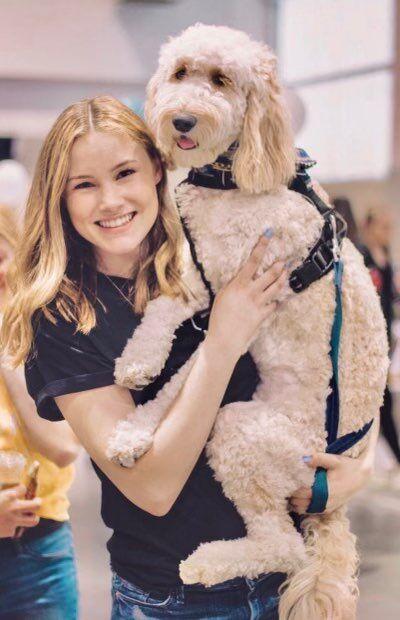 Dance Marathon celebrates Why Week, a social media-based celebration and fundraiser for student-run organizations hosted to raise funds for childhood cancer treatment. The Dance Marathon, which runs from Sept. 27 to Oct. 3, helps to support the B+ foundation. This foundation researches childhood cancer and helps kids with cancer and their families by relieving some of their financial stress. B+ also connects LMU and other college students' reach out to their Heroes - kids with cancer that are assigned to specific sororities. These sororities are then given the chance to reach out to their Heroes and offer the children extra support.
During Why Week, members of the Dance Marathon explained on Instagram why they value this organization. These posts have to do with giving back to the community and uplifting others in such hard times. This week also included Dollar Day where fraternities and sororities compete to raise money.
Hero Chair of the Dance Marathon and senior biology major, Catherine Dauw, shared her experience with cancer and why she finds the Dance Marathon to be so impactful.
"I was diagnosed with cancer at 16, and I always thought that I needed to give back. I felt like I needed to take my own experience with cancer and do something with it," said Dauw.
But, Dauw just didn't want to help any organization that just funded cancer research. She wanted to help an organization that focused more on the experience as a whole and that is exactly what the B+ foundation does.
"Having had cancer myself, it makes giving back a lot more personal ... When I was fighting cancer, I found it really hard to find someone who understood unless they had been through something similar," said Dauw. "It really makes giving back more special to me because not only can I fundraise and spread the word about this amazing organization, but also have that level of understanding that I can offer to someone else."
But even with over $600 raised on Dollar Day and lots of attention on Instagram, it is still unsure if the actual dance marathon will be happening this year. In previous years, the Dance Marathon was an event where most sororities and fraternities participate in Why Week's activities. During the actual dance marathon, there would be lots of dancing, entertainment, raffles and important speakers. But in the era of Covid-19, there is a lot of uncertainty following this event.
"We really have no idea if it will happen in person with social distancing or be completely virtual, but we are planning for several different outcomes. I can assure you that we have a Plan A, B and C," said Dauw.