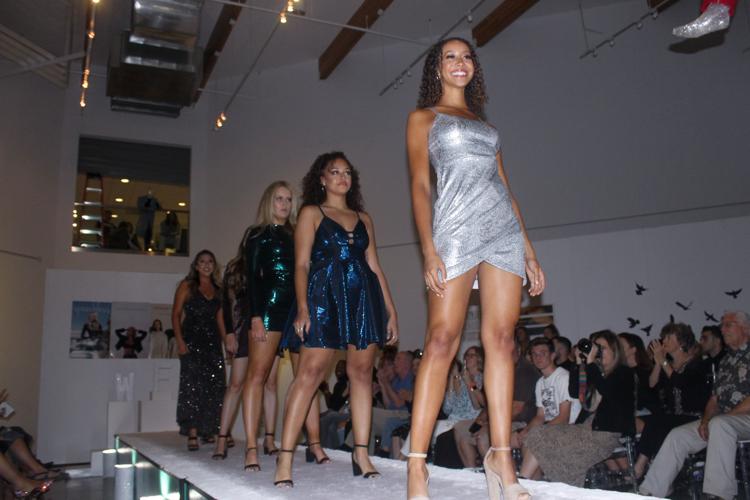 Curbside, the artistic collective comprised of five LMU juniors,  co-presented the LMU Winter Fashion Show along with the LMU Alliance of Women Philanthropists, Volunteers Around the World and Boxed Water. The fashion show took place in their latest exhibit, titled "Since 199X" in the Thomas P. Kelly, Jr. Student Art Gallery on Sunday. Four student designers showcased their collections at the event. The brands featured on Sunday included Speechless, Sophia Nieser, Problem Society and Troveesamo.
The show had a purpose beyond artistic expression. All proceeds were donated to Dress For Success Worldwide West, an organization which promotes financial independence among women by providing professional attire and offering programs that lead women on the path to success.
Curbside member Jack Alving, a junior studio arts major, said, "we thought it was [important] because the whole [point] of Curbside is trying to collaborate with other young artists who may not have the right platform to get their message across."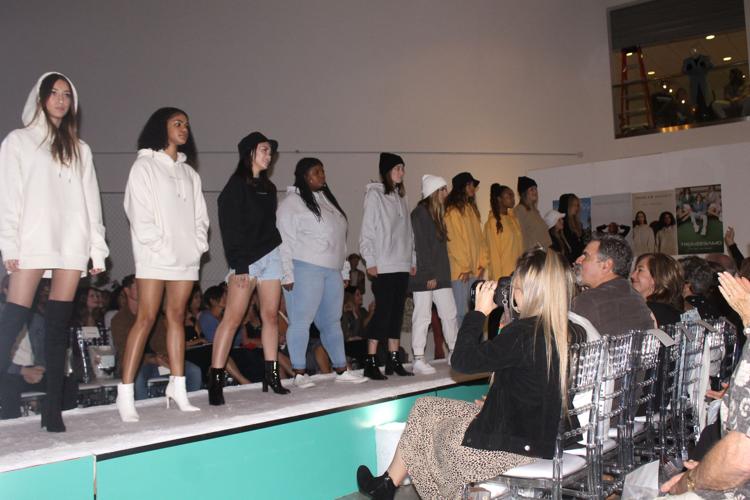 According to the fashion show's website, the event aimed to "promote inclusivity by representing every shape, size and color women can be through fashion." This season, the theme was "Winter Is Coming." Each designer interpreted the theme differently. Everything from mini slip dresses and structured short suits to faux fur coats appeared on the runway. During each set, the music changed to match the desired vibe of each collection.
The runway the models walked down was actually a sculpture in Curbside's current exhibit. Jacob Johanson, a junior studio arts major and cartoonist at the Loyolan, emphasized the all-inclusive attitude of the artistic collective. "I think the whole idea behind the show was … that we wanted to host people in this space where it's not only a platform to literally raise us up … but for others as well."
Curbside's exhibit, "Since 199X," was inspired by their childhoods and the struggle of not fitting in as a 1990s baby or a 2000s kid. Alving described this middle ground as the "missing space in time where other individuals like us who were born in those years don't really know where we sit." The exhibit also aims to dispel the unrealistic expectations social media feeds us. Johanson said, "where you're at is where you're supposed to be."
Curbside dabbles in art, fashion, film and music, according to its members. The artistic collective doesn't want people to define them. Curbside's freedom to create is unlimited because of their label-free identity. Bobby Sutton, a junior film and television production major, said, "we [can] be this fluid, malleable group influenced by everything that we see and everything that we've experienced." You can expect the group to continue thinking outside the box.