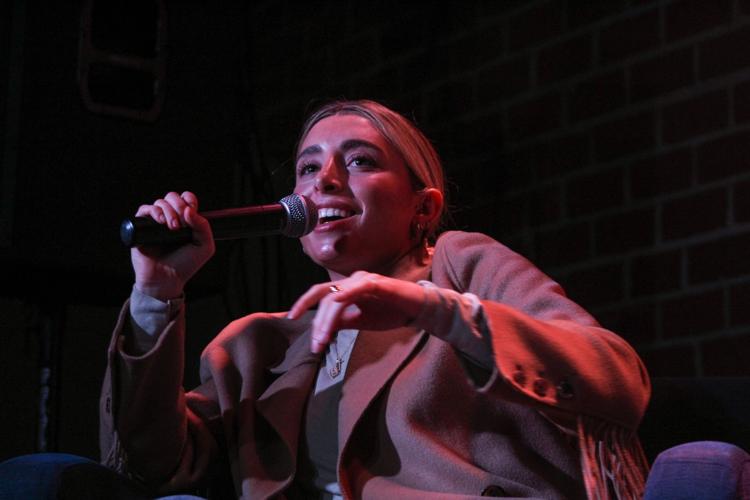 Lauren Elizabeth is doing it all. Not only does she have over one million subscribers on YouTube, but she also runs a clothing label (XLE), lifestyle blog (Lauren Elizabeth INC.) and podcast (MOOD with Lauren Elizabeth). She also has 14 acting credits on her IMDb page — you may be familiar with her roles on "Betch" and "The Real Bros of Simi Valley." Elizabeth visited campus on March 4 to participate in a Q&A hosted by Mane Entertainment.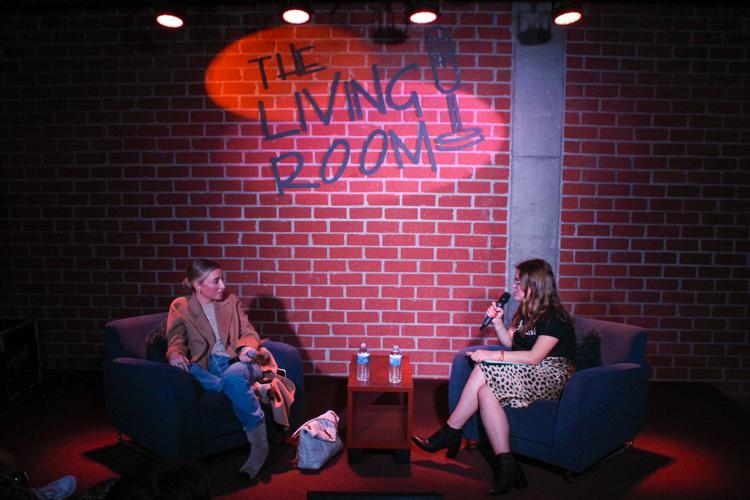 Among the first few people waiting in line was Alik Yepremian, a senior sociology major, who has subscribed to Elizabeth's YouTube channel since her freshman year in high school. "I just like her personality, she's super goofy and fun," said Yepremian.
Yepremian had met Elizabeth once before the event, but was thrilled to see her again. "[I] love her. She's an icon," Yepremian noted as Elizabeth strolled outside the Living Room briefly before the event. "I love her fashion sense. I feel like if I had the energy to put thought into my outfits every day, it would be exactly what she wears."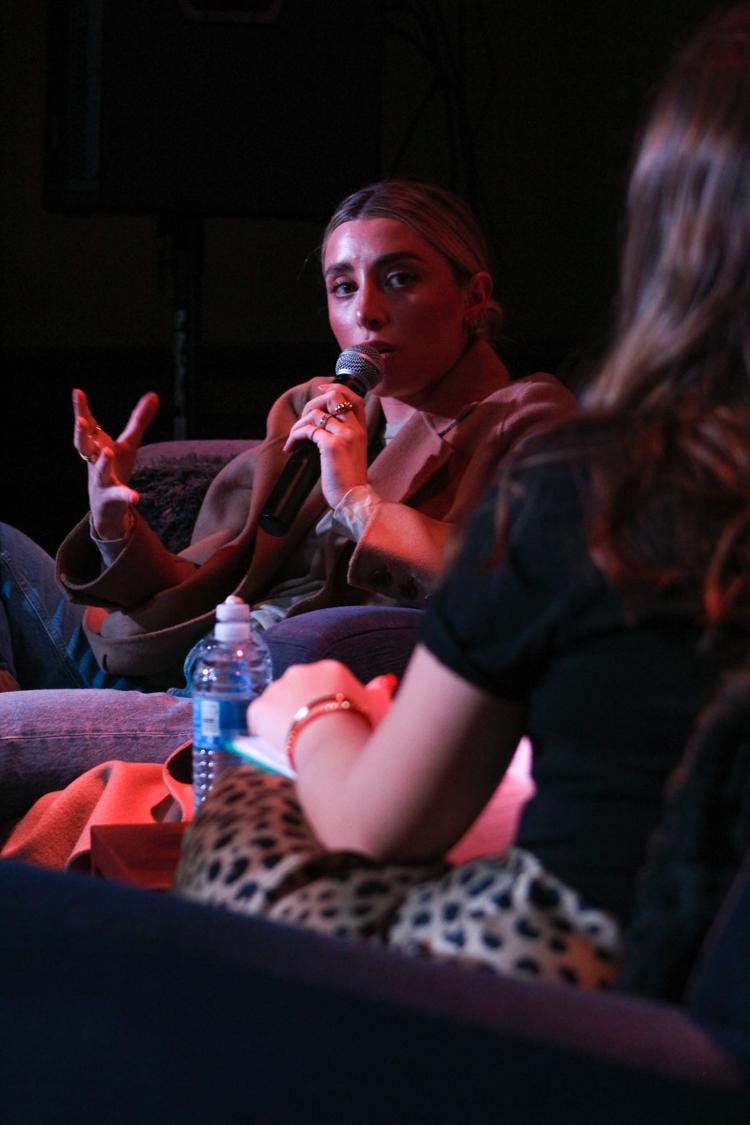 During the Q&A, Elizabeth shared what it was like to move from the suburbs of Chicago to Los Angeles. She started her YouTube channel when she was 16 years old and started a blog soon after as a creative outlet. That was 10 years ago. She said growing up alongside her audience was an advantage of her digital presence.
Although Elizabeth has pursued acting, she is more passionate about the business aspect of her career. Since influencers are heavily involved in the production of their work, she found it difficult to have such little control in the final result as an actress.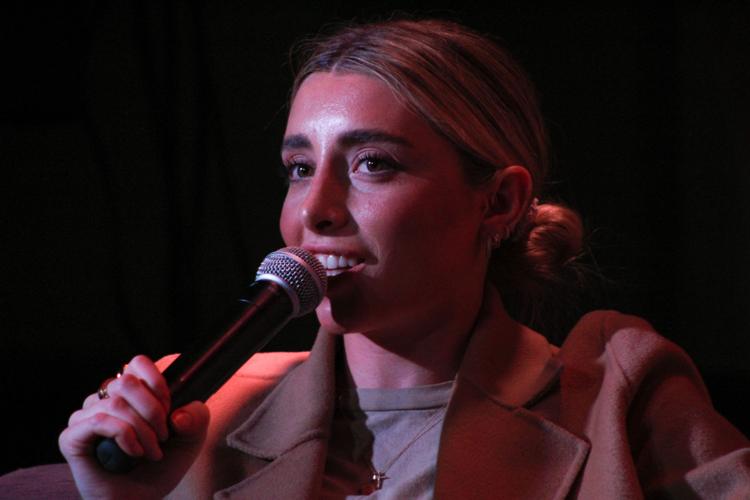 Currently, Elizabeth is focusing on XLE, where she serves as founder and creative director. XLE is all about elevated basics. Each product is named after an inspiring woman in Elizabeth's life. The pieces are created from a detail-oriented standpoint, and aim to make you feel effortlessly chic whether you are staying in or going out for the night, according to Elizabeth. XLE is currently making the move to more sustainable practices.
Annaliese Dianne, a junior marketing major who attended the event, discovered Elizabeth through her YouTube channel. "Lauren is such a genuine human being! Her poise and charm is captivating online and offline," said Dianne. "I love how graceful she is all while being the coolest, most down to earth person ever."
Elizabeth's responses were personal and honest. Her warm demeanor made it feel as though the audience was made up of her close friends. While Elizabeth offered skincare recommendations and heated views on "The Bachelor," she also spoke about what it means to be a strong businesswoman.
"Decide where you fit and what value you bring," Elizabeth stated during the Q&A. She encouraged the audience to stay authentic to themselves. Even when people have doubted her in the past, she has stuck to her passions. Her determination has certainly paid off.