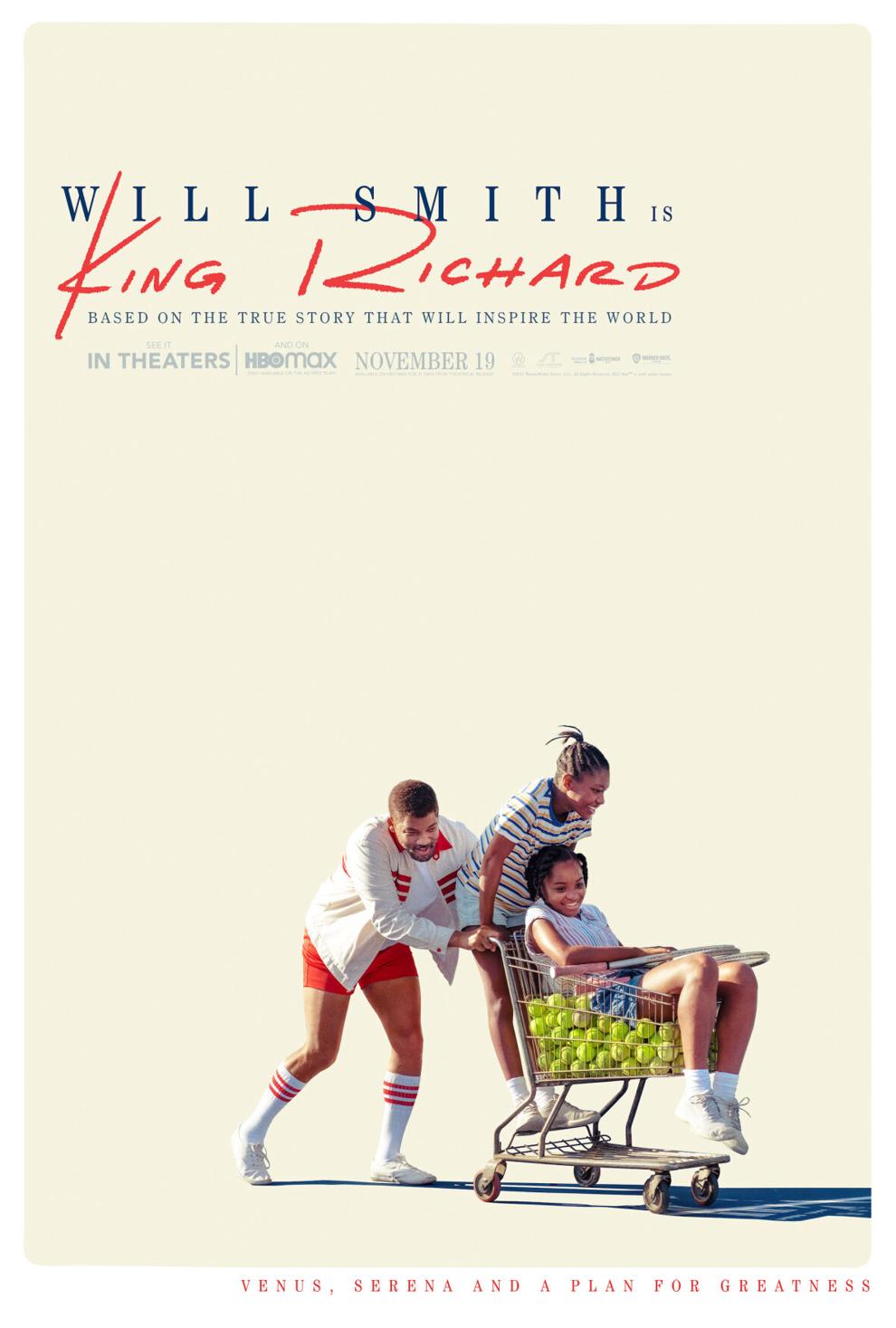 Not even 20 miles from LMU's campus is Compton, the hometown of tennis megastars Serena and Venus Williams. However, there is one very important actor in their story who rarely gets as much recognition as them.
Friday Nov. 19 marks the release of "King Richard," a film that follows the Williams sisters in their early tennis career as they are coached by their father, Richard Williams.
"It's so emotional, it's well done and it's a brilliant piece of work," said Serena Williams after reflecting what it was like to see her father played by acclaimed actor Will Smith.
Smith has felt a special connection to the Williams family since the sister duo were in their early teens. He sites remembering seeing an interview in which Richard Williams famously interrupted the interviewer for not believing in Venus' confidence, Smith could not shake the way that Venus looked at her father. "She had a lion," he said, "and she was so confident and so comfortable that her lion wasn't going to let anything happen to her, you know? I fell in love with Richard Williams."
Richard Williams was a figure who caught the eye of many as the Williams sisters progressed in their careers. More importantly, he caught the attention of Tim White, one of the movie's producers who knew Williams because from his junior tennis career.
Serena and Venus Williams have inspired generations, including the two girls who took on the task of portraying them; Demi Singleton and Saniyya Sidney. "It was very important to make sure that I let people know just how big of a heart Venus has," said Sidney.
With that idea in mind, they were able to make a movie that connects with people beyond the realm of sports. Director Reinaldo Marcus Green wanted to make a movie that also captured the essence of family. "There were things that are relatable to folks … who could see this movie and enjoy it and still understand what's happening and not get lost in sort of the technical aspects of the sport," he said.
It was also important to the Williams sisters to reclaim the negative narrative of their father-vilification, as their sister Isha Price put it - and paint him to be the loving figure that they knew him to be.
Though they have traveled the world with their talents, their journey started right here in LA, where we call home, reminding the LMU community that where there is talent, drive and love, there is opportunity.
Above all, the Williams sisters want people who come to see their movie to remember that family brought them a major part of their success. "With a family, you can do anything. Some of us are not born with that and have to create those families, but surrounding yourself with family can take you higher," Venus said.