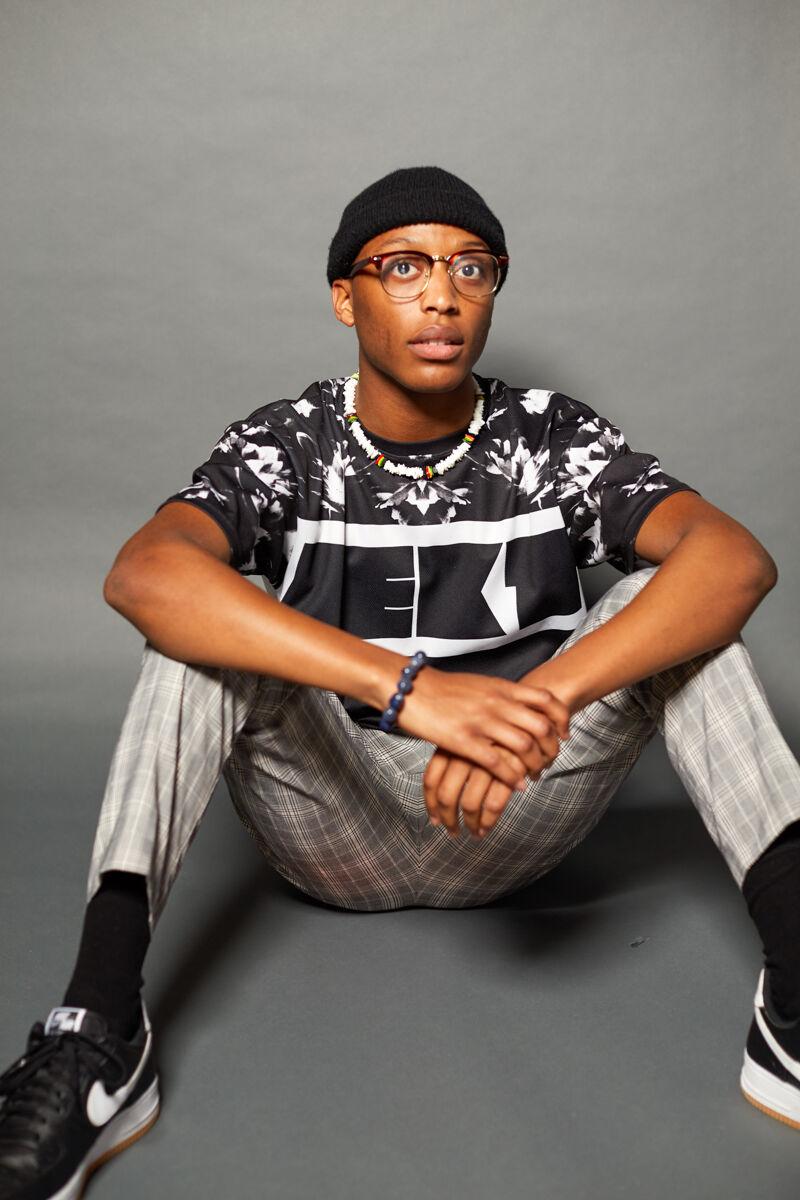 Motivated by his love for his hometown, junior film production major Myles Dement uses Tulsa, Oklahoma, as his artistic inspiration.
"My goal is to show more artwork and talent from where I'm from," he said. Dement is a man of many trades, with skills ranging from filmmaking to playing the piano. He has even dipped his toes into the art of concert and model photography.
However, his ability to tell stories through film has brought him recognition.
"You Do Not Know Me: A Spoken Word Film" features a spoken word poem written by two of Dement's high school peers, Amri' Littlejohn and Kelanni Edwards, in 2018. He had seen them perform it and it left a lasting impact on him.
"After witnessing the very violent and unjust murder of George Floyd on my phone screen, I thought back to the performance," Dement said, reflecting on the importance of the message that his high school classmates had spoken about and wanting to transform it to an audiovisual medium.
The film and poem speak of on inequality and the experience of people of color in the United States, but it particularly focuses on an incident that happened in Dement's hometown of Tulsa. An unarmed man named Terence Crutcher was gunned down by Tulsa police, which ultimately led to his death.
"This event is probably one that has gotten the most national attention in Tulsa, so I wanted to bring that to light in the spoken word film and kind of just prompt people who are not aware about the situation, especially since a lot of people here at LMU have never been to Tulsa," Dement said.
In summer 2021, Dement held a screening for his short film on June 19, or Juneteenth, a holiday celebrating the emancipation of enslaved African Americans two and a half years after the Emancipation Proclamation. The event was held in the Greenwood District where, 100 years prior, the Tulsa Race Massacre took place. Dement noted that a lot of the original brick from that tragedy still lies within the foundations of the buildings, a reminder of the injustice that once occurred there.
With just a projector and a white screen, Dement was able to move the people of Tulsa with his work. He recalled his aunt, who is close friends with Dr. Tiffany Crutcher, activist and sister of Terence Crutcher, crying in the audience.
"Kind of like happy, sad tears," he said. "I was like, 'Oh my gosh, wow, that's crazy that this has impacted [my aunt] in that way.'"
Dement's success has even caught the attention of some notable figures in the film industry. Very recently, he has used "You Do Not Know Me" and his other projects to apply for Ava DuVernay's database launched through her nonprofit called ARRAY Crew. DuVernay is known for her work on projects like "Selma," "When They See Us" and "Middle of Nowhere."
The film industry is known for its exclusivity, so the goal of the database is to diversify production crews by giving women and people of color a platform for their work to be discovered. Being accepted into this database opens the door them to be hired onto projects.
Following his big break, Dement shifted his focus to sharpening his skills and perfecting his craft.
"At the end of the day, I am 20 years old, and a lot of the people on the ARRAY Crew database are probably in their late 30s and up, so there is a bit of a curve for me to ascend. But, I mean, hey, I am glad to be on the database and I feel like it is definitely a first step to me just building my portfolio network," he said.
At the end of the day, Dement still keeps Tulsa in mind. "I would love to continue funneling projects, money, passion and dedication into my city," he said.