UPDATE 11/09/18: This story has been updated with information on the Department of Public Safety's response and student reactions. 
UPDATE 11/12/18: This story has been updated with information about the student involved. 
The Los Angeles Police Department (LAPD)  found no signs of an active shooter and cleared Founders Pavilion tonight just after 6:15p.m. The LAPD responded to a report of a potential "active shooter" near Founders Pavilion just before 6 p.m. tonight.
Students in the area did not report hearing gunshots. 
Many students expressed concern over not receiving alerts through the Department of Public Safety's (DPS) safety app LiveSafe, which students were encouraged to download and thought they would receive updates that may affect their safety through it. 
As of 6:40 p.m., almost an hour after LAPD received the 911 call, DPS has not sent any information on the incident to students. DPS sent out their first alert at 6:50 p.m. to students saying that LAPD investigated the threat and no evidence of a threat was found. 
"This is a horrifying situation," Sofia Acosta, a freshman biology and journalism double major said. "I find it actually scary how much we know what to do because it's an active shooter . . . close the blinds, shut the lights off."
One 911 call was made to the LAPD from a students mother who said the student was hiding under their bed as someone was yelling "active shooter" in the hallway of a dorm building in Founders Pavilion. No other calls were made to the LAPD. 
"If it was a real situation," Jackie Morales, a freshman communication studies major said. "People had no idea what was going on."
A sophomore pitcher on the baseball team admitted to yelling about a shooter in the freshman dorms on Friday night in a group chat with the baseball team, according a screenshot of what appears to be the baseball team's group chat on GroupMe obtained by the Loyolan and multiple reports. On Friday night the Loyolan had unconfirmed reports from a group chat on Snapchat reporting that a student possibly on the baseball team ran into a room to scare students by yelling about an active shooter. 
A Loyolan editor on campus heard from multiple students on campus that it was a "prank" that involved students running through the dorms yelling "active shooter."
Emily Rawson a junior who lives on campus, but not near the area on lockdown, said there was a lot of "confusion" on campus. 
"I didn't start to feel a little scared until it sank in that I was walking around outside when I really shouldn't have been," said Rawson, who works as a Loyolan managing editor. "I don't know what it would have been like for freshmen who were in the area."
Students gathered outside the Public Safety Office at around 7:30 in protest of DPS's handling of the situation. Some students spoke to the group on their grievances, Chief of DPS Hampton Cantrell was also present. A petition has been created to "point out that LMU students deserve access to information in a formal and immediate manner" and that LMU's current alert system should to be reexamined in light of today's events.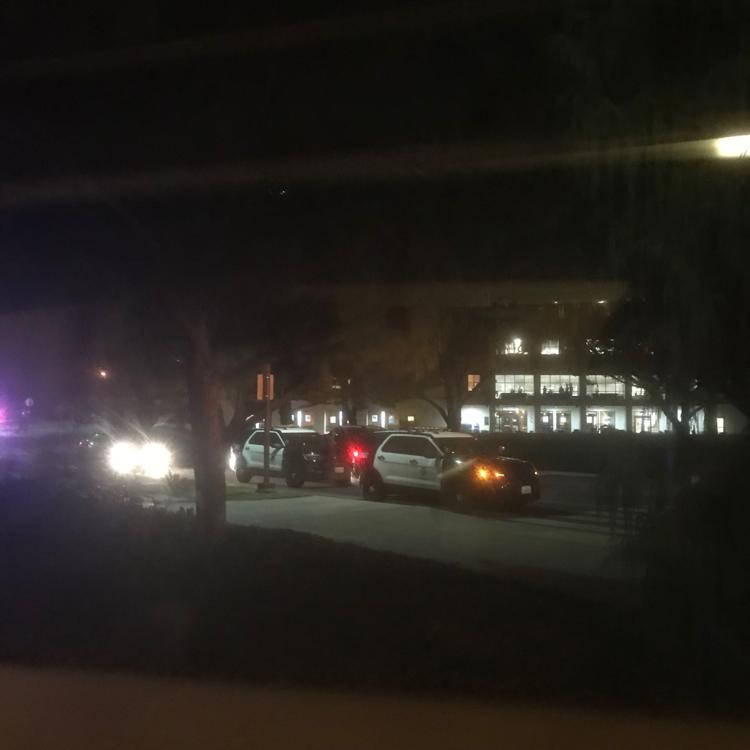 Follow the Loyolan for more details.