LMU student Bianca Red Arrow, sophomore political science major and member of Kappa Alpha Theta, was found dead at a Redondo Beach hotel on Monday, according Redondo Beach Police Department (RBPD). Red Arrow was from Mooresville, N.C., and was 19 years old.
The cause of Red Arrow's death is still under investigation by the RBPD and the L.A. County Coroner's Department, according to Sgt. Michael Martinez of RBPD.
Students, faculty and staff gathered Tuesday night for a vigil on the steps of Sacred Heart Chapel. Fr. Jim Erps, director of campus ministry, led the ceremony. In his opening remarks, Erps called for the vigil to be a celebration of Red Arrow's life – a life he described to be filled with light and love.
"The vigil ... is a tangible way for us to remember and celebrate her life," Dean of Students Jeanne Ortiz said.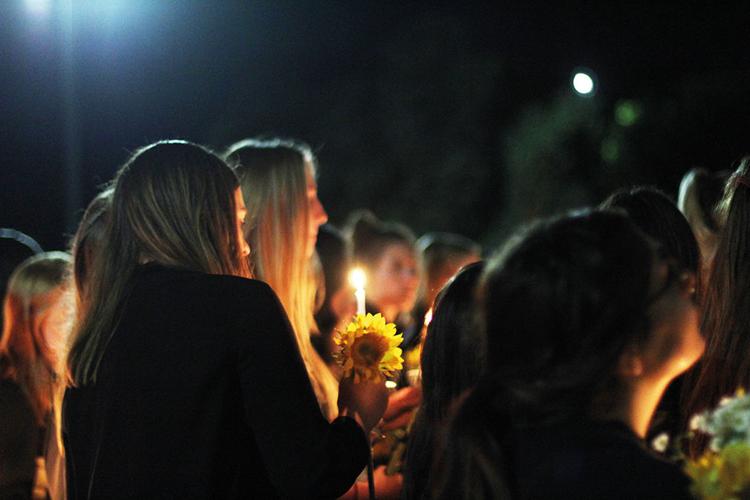 Candles and choir sheet music were passed out to the crowd gathered around the stairs of the chapel. The ceremony started with multiple rings of the tower bell. A group of students — led by Red Arrow's Kappa Alpha Theta sisters — gathered closer to the steps, holding sunflowers to be placed within the chapel.
"When someone young is unexpectedly taken from us, we recall the people we take for granted in our lives," Erps said, as he asked the gathered crowd to think of the last time they told their parents, friends and family that they loved them.
News of Red Arrow's death has had a significant impact on her sorority sisters and those close to her.
"The women of Kappa Alpha Theta are dealing with a tremendous loss right now, and I think it is fair to say that their hearts are broken," Director of Sorority & Fraternity Life Briana Maturi said in an email to the Loyolan.
Senior, dance major and Theta member Abby Miller was close with Red Arrow and remembers the excitement she felt after the two first met during sorority recruitment, as well as the bond they shared over their faith. Miller shared with the Loyolan that Red Arrow would uplift her and others daily with kind words and motivation. She remembers Red Arrow for her youthfulness, energy and the positive outlook on life that Red Arrow gave her.
"Bianca was such a ray of light in my life every single day," Miller said. "I'll see her in every sunny day."
Kimberly Dobbs, junior environmental science major and Theta member, said that she felt lucky that Red Arrow joined her sorority, calling her "truly amazing and so special."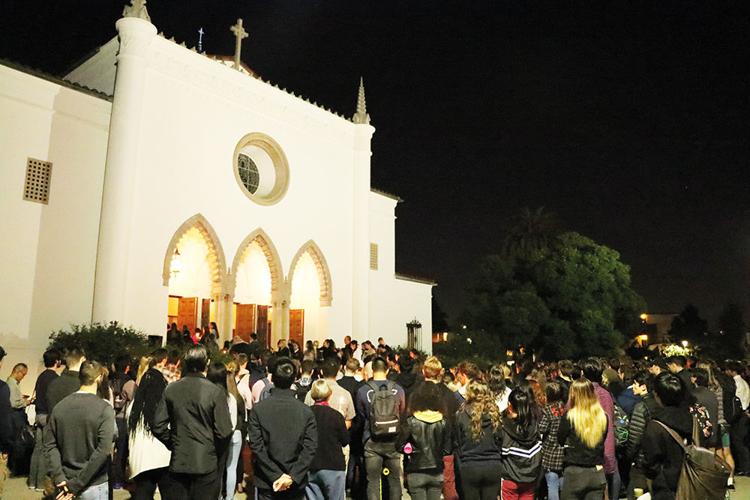 "She had this infectious, vibrant beauty about her that radiated from inside out and made everyone around her feel warm," Dobbs said.
Red Arrow lived on campus in McCarthy residence hall. Steve Nygaard, director of student housing, told the Loyolan that the housing office is providing students directly affected by Red Arrow's death with resources during this time.
According to Maturi, Sorority & Fraternity Life will be providing students and members of the Sorority & Fraternity Life community with resources and will be creating spaces for students to come together and process the situation.