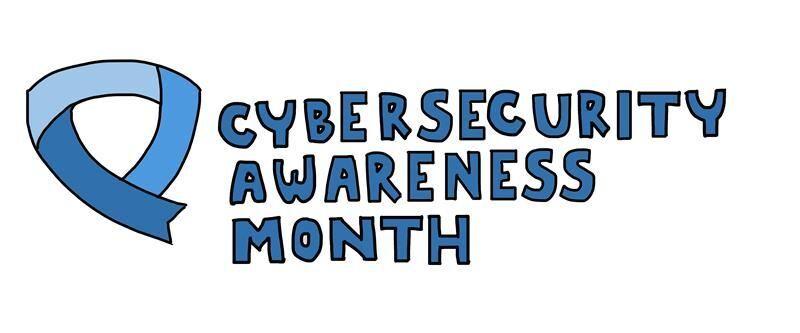 October 2021 marks the 18th national Cybersecurity Awareness Month (CSAM), sponsored by the Cybersecurity and Infrastructure Security Agency (CISA).
According to the LMU Information and Technology Services (ITS) website, CSAM is "a collaborative effort between government and industry to raise awareness about the importance of cybersecurity, and ensure all Americans have the resources they need to be safe and secure online."
LMU ITS is posting information on their website weekly to encourage students to protect themselves and their devices, as universities are regular targets of data breaches nationwide.
In Sept. 2021, Howard University in Washington, D.C. was the target of a ransomware attack that forced the university to suspend online and hybrid classes for two days, as reported by The New York Times. Although no personal information of any students was accessed by the hackers, the university worked in tandem with the Federal Bureau of Investigation and Washington, D.C. city officials to add security measures to the school's system.
The University of California (UC) system was targeted in an attack in December of 2020 through Accellion, the file transfer application that the university system had been using. This attack impacted "over 100 organizations," according to the UC website. The university learned in March 2021 that community members' personal information was accessed, including social security numbers and bank account information.
In the spring 2021 semester, LMU experienced a string of Zoom bombings that affected community events. One in particular occurred on International Women's Day, where a Zoom meeting held by the Women in Politics club was attacked.
Additionally, an increase of phishing emails reached inboxes last semester due to heightened activity from online learning. This prompted ITS to implement Duo Mobile to keep students' accounts and information secure.
The CSAM theme for the week of Oct. 11, "Fight the Phish!" revolves around phishing attacks and scams. According to the ITS website which cites the FBI, "phishing was the most common type of cybercrime in 2020." CISA is urging students this week to look into phishing attacks and scams to better understand how they work.
"Fight the Phish!" is the second topic of the month, following the theme for the first week during Oct. 4 to Oct.10, "Own Your Role in Cybersecurity." Week one sought to show students basic examples of strengthening cybersecurity such as multi-factor authentication and data backups.
CSAM's third week will be focused on its theme of cybersecurity career awareness, according to the National Cybersecurity Alliance. This third week is named, "Explore. Experience. Share." The National Initiative for Cybersecurity Education (NICE) leads this week and seeks to inform participants in CSAM on careers in the cybersecurity industry.
The fourth week is titled, "Cybersecurity First," and will focus on the prioritization of cybersecurity. It aims to make people more aware of the importance of cybersecurity. This week also urges businesses to prioritize their cybersecurity in regards to daily life as well as implementing more education on the subject.
In conjunction with these upcoming weeks, the LMU ITS Information Security team also offers information and resources for students who are seeking more information or assistance with cybersecurity. LMU's SecureIT website offers alerts, tips and tools relating to cybersecurity, as well as help with setting up and using the Duo authentication service.