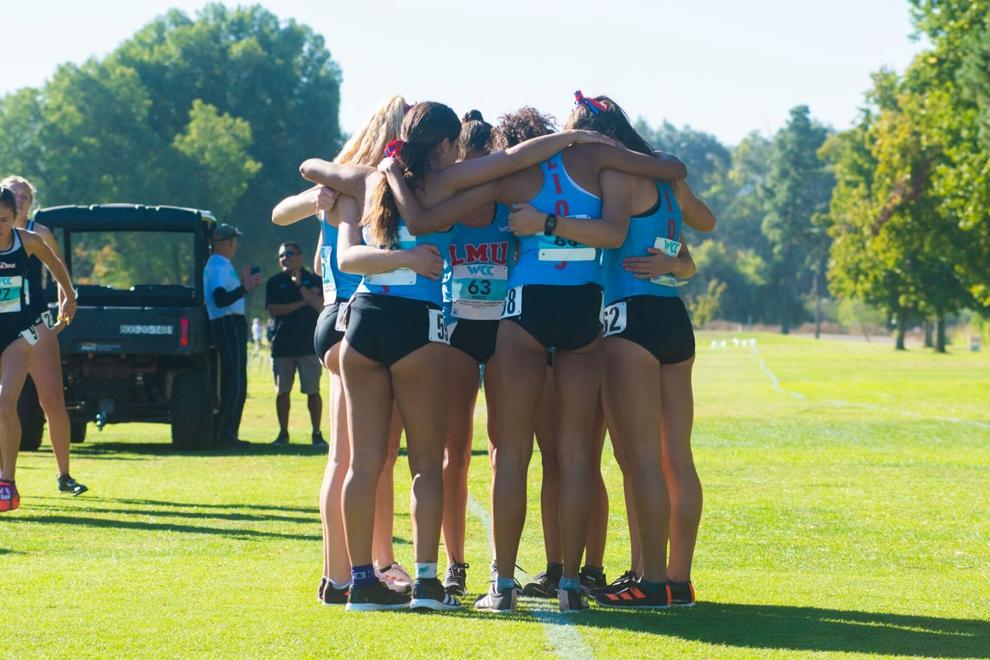 The University is investigating "possible misconduct"  after Rosalie "Rosie" Cruz, a redshirt junior women's athlete, published a series of tweets on March 25 alleging the coaching environment of the team was "psychologically abusive." Cruz's posts set off an outpouring of response and multiple supporting claims by current and former runners at LMU igniting heated conversations surrounding the treatment of the athletes.  
In the last 4 years, I normalized psychologically abusive coaching. In return, I witnessed my teammates starve, leave our school, and/or seriously injure at an alarming rate. I am done being silent. I have no tolerance for @NCAA coaches who treat female athletes as disposable.

— Rosie (@ogrocru) March 25, 2021
Senior women's cross country athlete Holly LaPlante shared a similar statement on March 26 on Instagram, citing Cruz as inspiration. Hannah Wohlenberg ('20), a former athlete and alumna also shared a statement along with sophomore men's cross country and track athlete Luca Cannuscio. 
Allegations from athletes focus on the environment of the team led by head coach Scott Guerrero, who is in his 23rd season at LMU. Athletes shared stories of feeling emotionally distressed, "gaslighted" and "psychologically abused" due to Guerrero's actions. The Loyolan contacted Guerrero about the claims, but has not been able to speak with him as of press time. 
Senior Director of Public and Media Relations Erin Bossen responded on behalf of Athletic Director Craig Pintens to the Loyolan's request for an interview saying "LMU is investigating reports of misconduct in LMU Athletics" and that he will not be commenting further due to the "privacy of both students and employees." LMU encourages all students who have experienced interpersonal misconduct to report their encounter to the campus Department of Safety and Title IX Coordinator, Sara Trivedi. 
In an interview with the Loyolan, Cruz cited instances where Guerrero allegedly ignored and discredited her pains caused by stress fractures throughout her freshman season, resulting in several severe injuries by the end of that season, including a broken foot and two stress reactions in her spine. LaPlante also shared a similar instance over Instagram where she alleged that Guerrero invalidated her pain which caused her injury to worsen. Cruz alleges that the team's intensive training program and the lack of sensitivity for athlete complaints causes an extreme rate of team injury. 
"There's been seasons where only two or three girls have finished healthy because the rest of us have stress fractures and soft tissue issues," said Cruz. "The amount of injury I've seen in the team is unprecedented."
Other athletes told of interactions with Guerrero which left them feeling "gaslighted" and "manipulated," and shared stories detailing the ways the coach wielded influence over the athletes, on and off the track. In an interview with the Loyolan, former cross country runner Hannah Wohlenberg ('20) shared a story of how she felt compelled to change her living situation and distance herself from runners who were deemed as "bad influences" in order to please Guerrero and improve her performance. 
"Coach G influences the relationships on the team," said Wohlenberg, "I think that happened a lot, where people were pitted against each other, they were essentially just controlled by Coach G to see things a certain way, and to think a certain way. I know that was certainly my case." 
A general complaint from both male and female runners was the lack of support systems for athletes on the team. Runners, who commit significant time and focus to their sport, spoke of Guerrero being distant and uncaring and, in some cases, completely ignoring athletes even when they directly reached out for emotional support. 
Former runner Emily Hubert ('18), in an interview with the Loyolan, reflected on how "lucky" she felt to have an external support system when she ended up in a "really dark mental place." "I've never been someone to go vent to my coach about things," said Hubert, "and I was reaching out for help, and I wasn't getting it." 
Cruz's original Twitter thread quickly gained significant traction. Within the first day of posting, the thread had over 100,000 impressions. As of March 29 the thread has 1,101 likes and 232 retweets. Supporters include notable members of the running community such as Lauren Fleshman, a former IAAF champion and current coach celebrated for her "feminist approach to coaching." 
As allegations surrounding the cross country and track program environment continued to be published over social media, members of the LMU community also showed support for the cross country and track athletes. ASLMU President-elect Brion Dennis and Vice President-elect Camille Orozco released a joint statement voicing their support for the athletes. ASLMU released a statement standing in solidarity with the students who came forward and called for a "response as well as swift action" by the University. On March 29, student athletes organized a "Twitter storm" hoping to elicit a public response from the University. 
Seeing current and former athletes willing to come forward with their personal accounts continues to empower Cruz to fight for change on the team. "We have this silent culture on this team," said Cruz. "We say, 'I'm here for you, I know what it's like I've been there, this is not right, he is so f****d up and screwed up for doing this,' but nothing gets done. It's pervasive. It's happened for years." 
With all the attention garnered from her statement, Cruz is insistent on calling out what she sees as "the greater issues within the NCAA" and the culture of cross country, especially for female-identifying runners. Other female student athletes on campus have released statements in solidarity with the members of the cross country/track team. Senior women's swimmer Taylor Pajunen spoke of her own experience as a student athlete in a statement over instagram and called on the University to address the concerns of the runners. Other female athletes followed suit by sharing posts, comments and testimonies on their social media accounts. 
Cruz hopes this moment leads to substantial change in the program and in the sport, and wants athletes to feel empowered to speak up when they feel mistreated or abused. "It hurts so bad to be seeing so many girls go through what I've been through or worse. You love this sport, and you want to give it your all," said Cruz. "You're willing to just push through this because when you are passionate about your sport, you're expected to go into the NCAA if you go to college, and it's a trap. It's so toxic." 
The Loyolan will continue to cover this story as it develops.