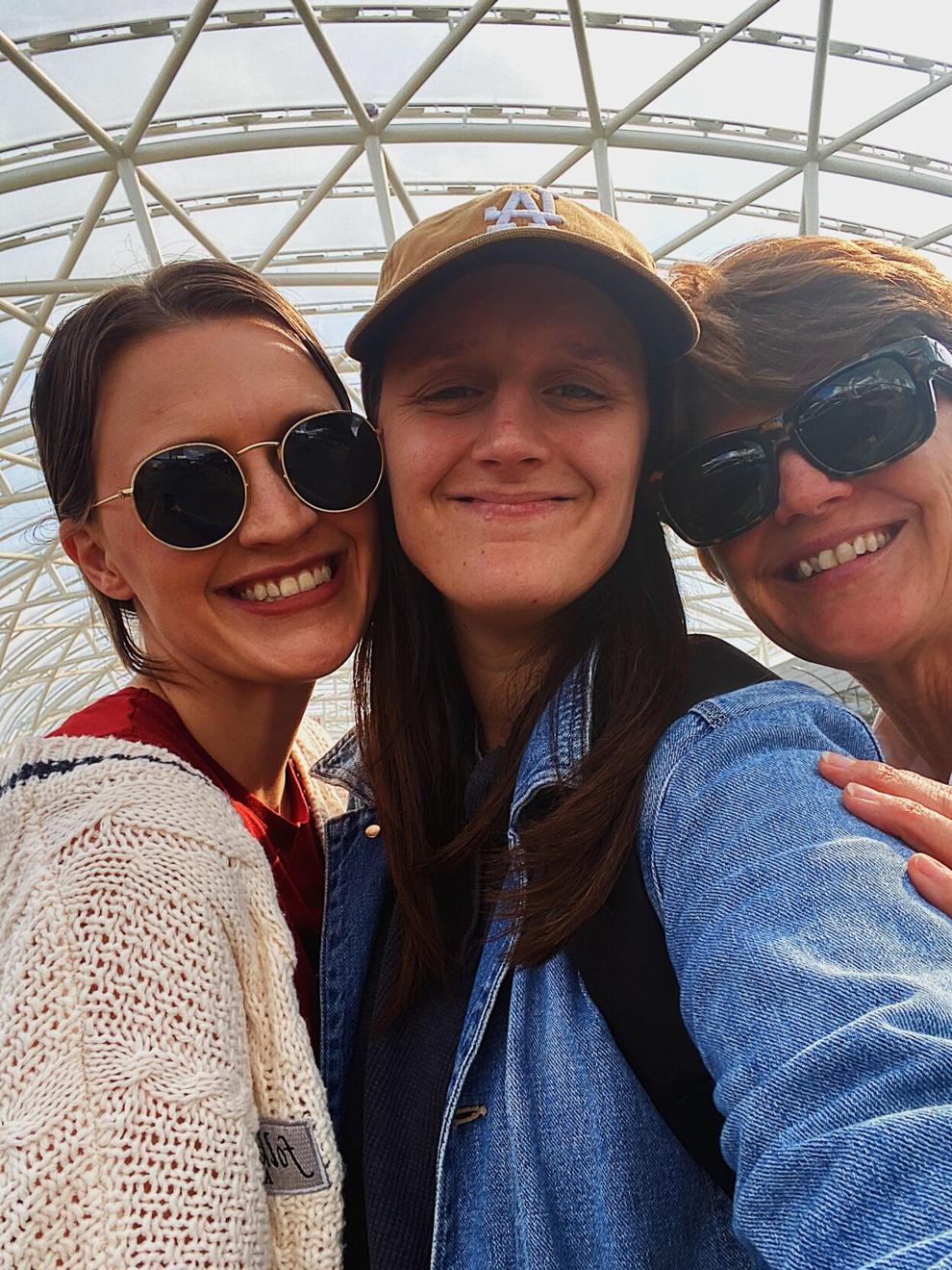 When Chelsea Brown, the assistant director for student engagement at the Center for Service and Action, began this year, she didn't think she was going to spend the entire summer at home with her family, going viral on TikTok and listening to a surprise Taylor Swift album. Nor did she think a pandemic would spread across the globe, infecting her and her family.
Once COVID-19 hit the U.S. in full force and forced LMU to shut its doors for the remainder of the spring 2020 semester, Brown went back home to quarantine in her parent's house in LaGrange, Georgia. She and her family tried to follow the rules to keep safe. With older parents and a sister with a congenital heart defect, they fell into the "at-risk" category.
Then, in early July, Brown and her sister met a small group of friends at the playground. They were the only four people there, according to Brown. Not long after, her sister and her mom began to cough. They later all tested positive for COVID-19.
"The range of symptoms were different for all of us. [My mom's] case was the worst of all of ours," said Brown. "We all lost our taste of sense and smell. Everyone had a cough."
Brown said her main symptom was difficulty breathing. She recalls going on a walk before she tested positive and not being able to walk a block without feeling physically worn out. Her mother had to go on a breathing treatment, first using an inhaler and then a nebulizer, which allowed her to breathe in medicine easier.
"The terrifying thing for all of us was we did not know what was going to happen," said Brown. "It just sucks all of the energy out of you. When you aren't eating, you're not drinking, you're not moving, your body just deteriorates. It was difficult. It was scary." It took Brown and her family a month to test negative.
But Brown feels like her ordeal with the virus is far from over. Even now, Brown notices getting short of breath and a reduced sense of smell. In an exam of her sister's pacemaker, the doctors found a blood clot on her heart. New research has shown that COVID-19 leads to an increased risk of blood clotting. The lack of understanding of the virus's long-term effects is what worries Brown.
"Sometimes I still get nervous, like I could still just die. That is the lingering fear for all of us," she said. "Obviously I'm glad I had somewhat of a mild case and that I'm better, but I don't feel like it's over. It did something to my body that I don't understand. It was terrifying."
Throughout the year, Brown has watched as people around the country fail to take the pandemic seriously. Knowing the consequences all too well, this frustrates her.
"It has become, I think in some minds, an inconvenience. I want to remind people it's more than an inconvenience. It is still life-threatening. Just because somebody didn't die, that is too low of a threshold," said Brown.
She continued, "If you know what spreads [COVID-19] and you're not actively combating against that, then you should be surprised that you don't get it, not that you get it." Brown also noted that many may not know about their own pre-existing conditions that could worsen the effects of the virus, making the assumption that you are a healthy adult a "gamble."
LaGrange, Brown's hometown, proved an example of a general lack of understanding about the virus. She recalls a divide in LaGrange between people who wore masks and those who did not. LaGrange, a relatively small and rural town that is largely Republican, was ranked in June as a place with one of the worst COVID-19 outbreaks in the country.
Brown thinks this is due to a lack of clear and factual information about the virus from the government since the start of the outbreak in the U.S. "The lack of clarity was really frustrating," she said. When asked about how the change of leadership and a vaccine on the horizon will help, Brown said, "That will help. But I also think so much damage has already been done and so much disinformation has already been spread. Yes, wonderful, we have a savior maybe coming in on the white horse, and also you have to do what you need to do right now."
Despite almost a year of LMU going remote—filled with Zoom calls and closets-turned-offices—Brown says she is grateful the University did not choose to return to normal operation this fall, for the safety of students and staff. She particularly worries about groups that may be less considered, like the Facilities Management staff.
"People are like 'students will be fine.' But the people who clean their bathrooms go home to their families, who maybe have multigenerational people there. Who are we okay endangering for our sense of normalcy?" said Brown.
Even after her harrowing year, Brown remains lighthearted about her situation and said it brought her family closer together. She also expressed gratitude for LMU students she's talked to for taking the pandemic seriously and that she has faith in college students to make the right decisions.
"I have appreciated how the students I've been in contact with have handled it," she said. "I'm grateful for that."