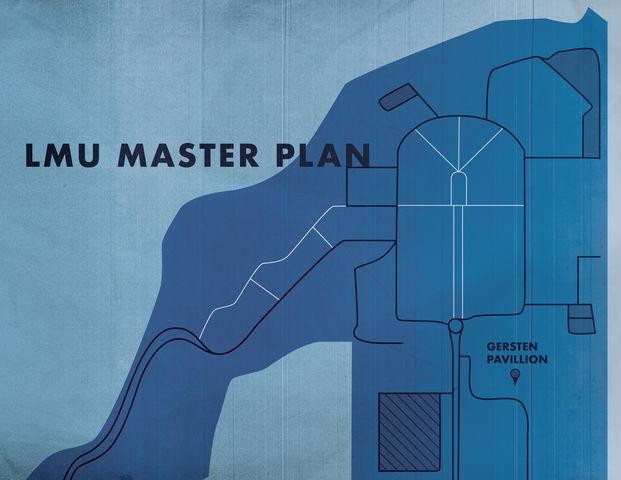 LMU held a virtual public hearing on Monday, Oct. 18, where city officials and University representatives discussed the new amendment to the original master plan proposed in 2011.
The master plan is an agreement between LMU and the city of Los Angeles, outlining the trajectory of requirements and restrictions for the University over the next 20 years. Some of the topics covered in this plan include square footage limits, height and noise restrictions, sustainability goals and parking requirements.
In the original master plan, Gersten Pavilion was going to be torn down in order to free up more square footage. However, the University has decided to renovate it instead of tearing the building down. This amendment to the plan was already approved and aims to share future renovations with the neighboring LMU community.
Some concerns regarding this new amendment include construction noise, increased traffic, less parking spaces and the University's expansion.
LMU assures that they are not anticipating more traffic or noise. Officials from Community Relations said that this new amendment provides less noise because there is no demolition involved anymore. They also say there is no increase in the number of teams or games, and, therefore, they do not expect more traffic.
Parking spots will remain the same on campus. Officials say LMU already has more parking spaces than required by the city, and any parking spaces affected by the construction will be replaced by other temporary spaces.
There will not be any expansion of University property into the neighboring community. This new amendment simply redistributes already approved square footage.
Community Relations encourages members of the neighborhood or school to reach out with any thoughts and concerns regarding the new plan. Email community@lmu.edu to speak with a representative.