---
Delaware: Sarah McBride
First openly transgender state senator in U.S. history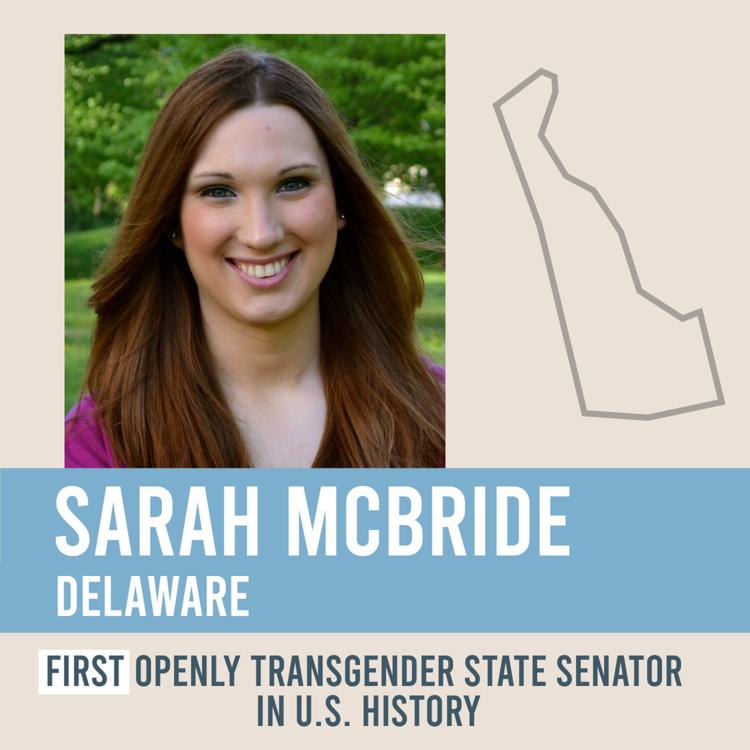 In Delaware, a historic Senate race has taken place. Democrat Sarah McBride will be the first openly transgender state senator in U.S. history and the highest-ranking openly transgender official in the country.
McBride led a campaign focused on affordable healthcare, expanding paid family leave and school and criminal justice reform, according to her website. McBride is a former spokesperson for LGBTQ+ advocacy group Human Rights Campaign, and previously made headlines as the first openly transgender person to speak at a major political convention. She was projected to win early on, and led a campaign met with little resistance.
New York: Ritchie Torres and Mondaire Jones
First Black openly gay members of Congress.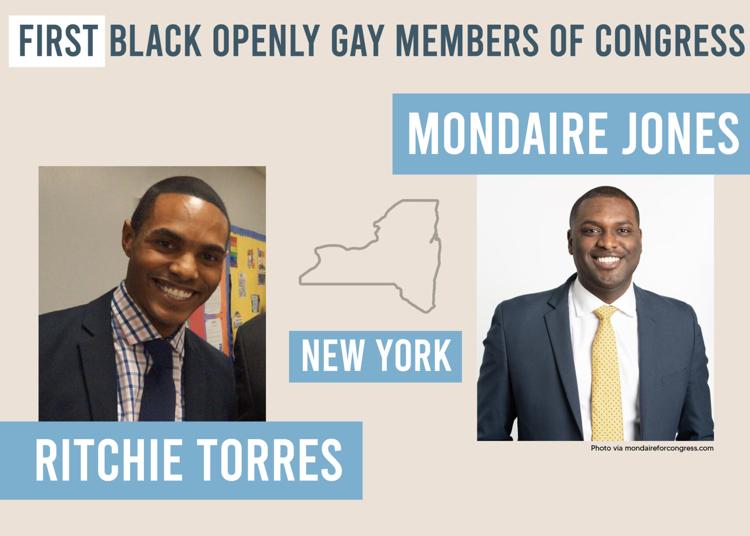 Ritchie Torres, candidate for New York's 15th District, won his seat after fighting through a tough primary that included leading pro-Trump Democrat Rubén Díaz Sr. After Torres successfully secured his slot in the race with more than 30% of the primary vote, he led an easy campaign in one of the most Democratic districts in the state. Torres is also the first Afro-Latinx member of Congress.
Mondaire Jones, candidate for New York's 17th District, is expected to beat out Republican Maureen McArdle-Schulman. Jones ran a campaign focused on progressive policies, including expanding the Supreme Court. Jones secured several high-profile endorsements, including The New York Times and New York Rep. Alexandria Ocasio-Cortez.
This article will continue to be updated as election results come in.