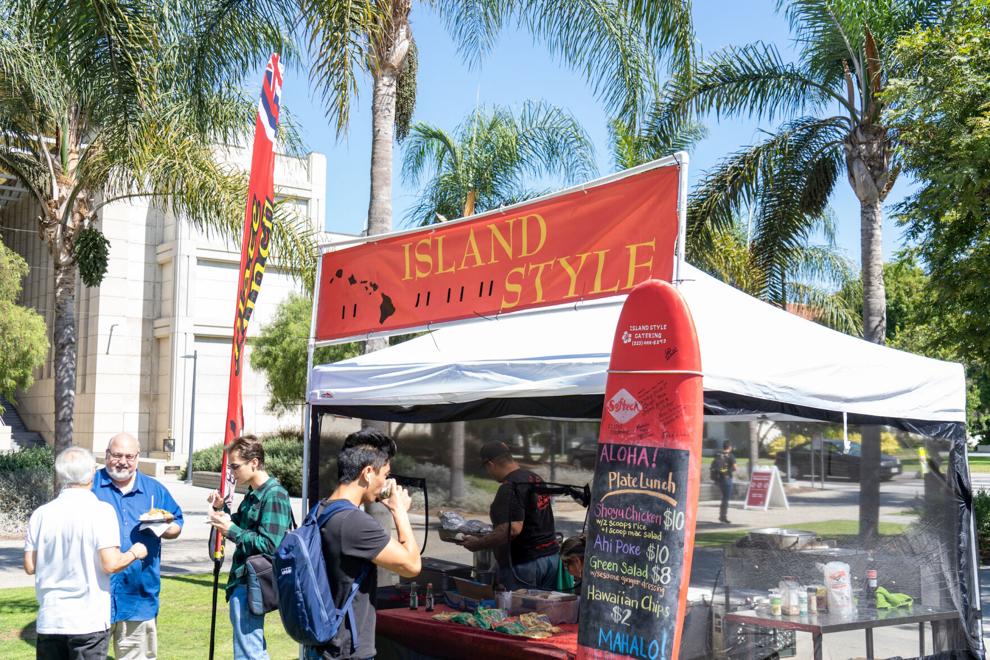 Wellness Wednesdays, facilitated by LMU Campus Awareness Resource Education Services (CARES), are back this year on Regent's Terrace from 11 a.m. to 2 p.m. Due to COVID-19, Wellness Wednesdays did not occur last year. The goal of this weekly event is to "promote taking time for yourself and focusing on your personal wellness."
At this event, students can find "arts, crafts and local vendors," which will be "selling produce from local farmers, pastries, tamales, coffee and more," according to their LEO page.
At the Sept. 29 installment of Wellness Wednesday, students could enjoy Aloha Catering services, which served Hawaiian Barbecue; Poffertjes, which served mini Dutch pancakes; the Tamale Fiesta, which served fresh tamales; PlantAction, which served vegan and gluten-free options and Yai's Naturals, which sold candles and crystals.
LMU CARES has a booth at the event where students can pay with Flexi dollars to receive tickets that all of the vendors accept. Tickets come in the form of one, two and five dollars, and they carry over to the next week if you do not use up all of your tickets. All of the vendors also accept credit cards and cash, and some accept Venmo.
The LMU CARES booth also has free amenities for students, including fruit and dorm essentials.
Anna Doherty, a sophomore psychology major, said, "These nachos are giving me very much elementary school vibes, very nostalgic. I approve, they're very good! I would've liked some more toppings, but still incredible. My chai is also amazing, competition for the Den for sure!"
Mitchel Magante, a sophomore health and human science major, got his food from Poffertjes: "The mini pancakes were soft, fluffy and sweet. The convenience of multiple vendors created a friendly environment and provided an outlet to different types of food." Several students shared similar sentiments to Doherty and Magante.
The Wellness Wednesdays LEO page lists their schedule for the upcoming weeks.