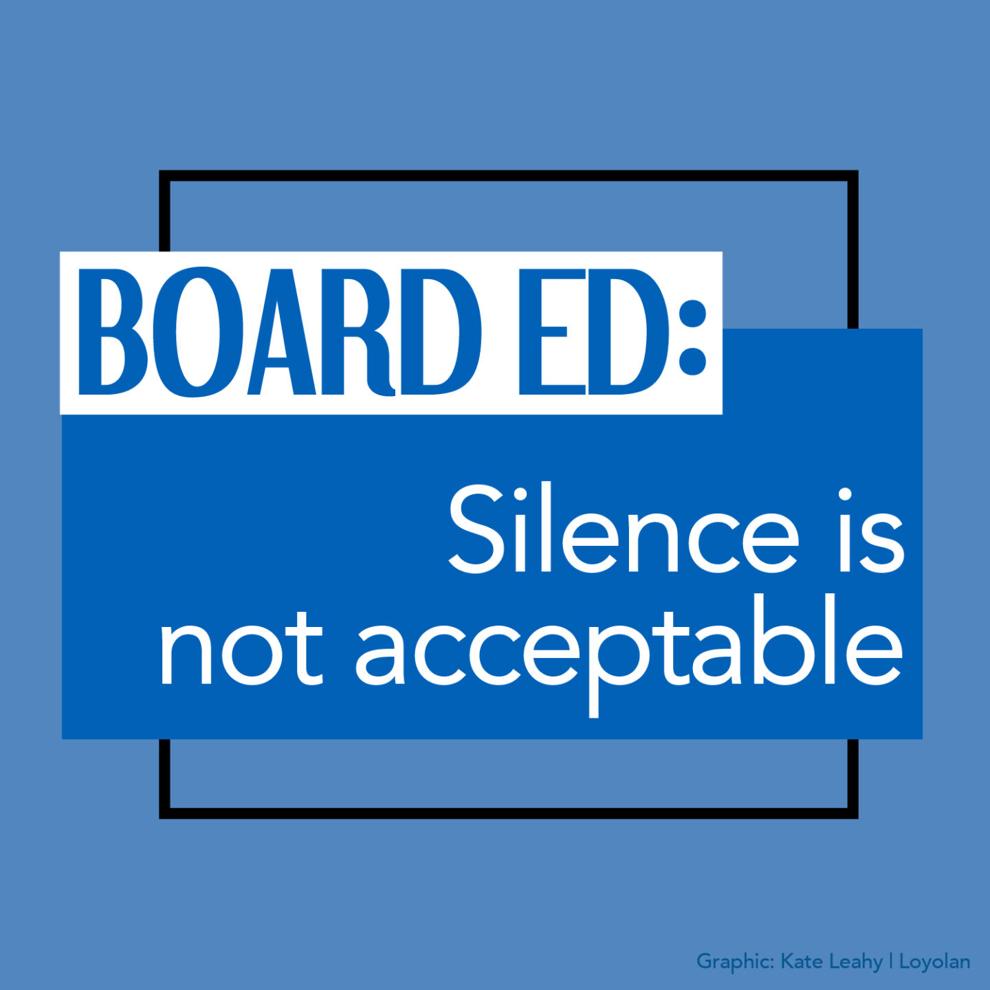 One week into the Lunar New Year, a holiday celebrated primarily by Southeast Asian cultures, the United States—and California in particular—has witnessed a brutal surge in anti-Asian violence. In the midst of the global pandemic that we are all experiencing, it is more important than ever to condemn these reckless acts of discrimination and racially-motivated violence, and advocate for unity on a national and international scale.
The attacks are part of a broader trend in anti-Asian violence motivated in part by the COVID-19 pandemic, which originated in Wuhan, China but has since spread to at least 219 countries around the world. Beginning in March 2020, as the first COVID-19 lockdowns were put into place, the Loyolan reported on racist attacks fueled by the COVID-19 pandemic.
Since the beginning of this year, San Francisco has seen a surge in violence against Asian Americans, resulting in at least one death as well as multiple injuries. There are reports of elderly Asian Americans being pushed on the street or violently assaulted — including one woman who was shot in the head with a flare gun in Chinatown. Other assaults have taken place across the country, including a man who was attacked with a box cutter in New York.
Unfortunately, the information of these attacks isn't spreading from newsrooms or other verified sources, but through social media and guerilla reporting, a blatant indication that this issue is being cast aside. On Feb. 11 the Asian-American Journalism Association (AAJA) released a statement condemning the racism and challenging newsrooms to prioritize addressing anti-Asian bias, and covering these events.
The Loyolan echoes AAJA's statement, and we are dedicated to creating a newsroom that is equitable, inclusive and pluralistic. You can read more on our commitment in "What We Stand For."
We encourage President Snyder and the University to stand up and publicly denounce the violence against the Asian American community. Anti-Asian violence and discrimination is often belittled and silenced, and myths, such as "the model-minority" or speculating which side of the "color-line" Asian Americans fall on, minimize the fact that Asian Americans do in fact face constant discrimination because all BIPOC people suffer under white supremacy. LMU reports that 9.8% of our campus population identifies as Asian. That is more than 900 students left feeling unsupported and disbelieved as their community is being attacked, primarily in the state our school calls home.
The University amplifies "the promotion of justice" in its mission statement. True justice means equity for all marginalized identities. The past year has shined a renewed light on the anti-blackness that permeates America, but it should not detract from the struggles of other minority groups. Racism against one prevents justice for all.
Those of us who have a platformed voice have a responsibility. We must educate ourselves and others on the history of discrimination, violence and white supremacy in the United States in the hopes of creating a better, more tolerant future. Most importantly, we must speak up. As Dr. Martin Luther King Jr. said, "in the end, we will remember not the words of our enemies, but the silence of our friends."