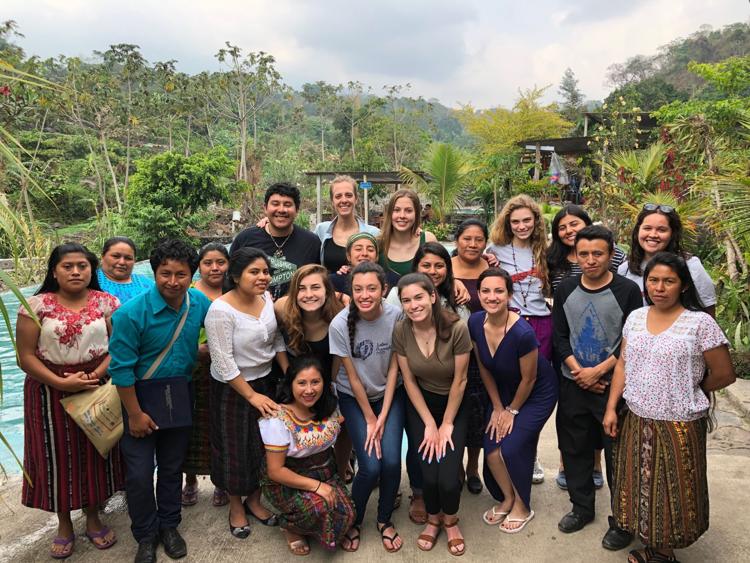 I entered LMU as a shy freshman who had a hard time finding my community. Leaving LMU four years later, I am sad to say goodbye to the multiple homes I have found on campus. However, I know that these homes will travel with me far beyond the Bluff as it is the people who truly make our University more than an academic institution. There is a real community here, an entire group of people determined to help you succeed. I will not lie, it can be difficult to find this support group. But with time, patience and sometimes a little bit of courage, you will find the people who make your heart feel full on even the most challenging days. Find your people, and watch yourself grow.
LMU provided me with many opportunities to better understand my privileges—and how to use them—while also getting to know myself better. I have been humbled by the graciousness of other people and the harsh reality of life during my time spent on campus, service and service trips, such as De Colores and AB Guatemala. I leave the University as a new person who better understands my place in this world, and the responsibility I hold in striving to bring about justice. As an educated Latina, I feel the responsibility to actively advocate for my community. This degree is not simply for me and my family, it is a stepping stool for my people's betterment. With that being said, here are a few tips I have to help you transform the world around you by challenging yourself.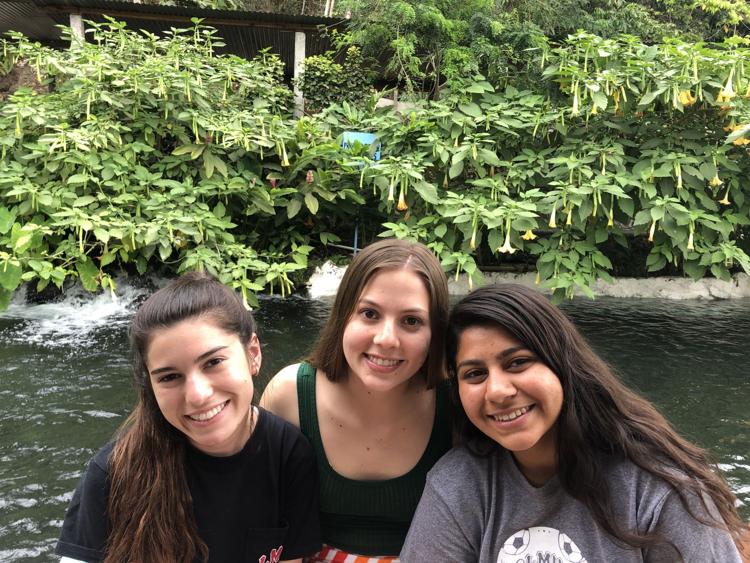 Advocate for yourself.
You are a valuable individual to this institution and if you have the drive to better yourself and the world around you, do not be afraid to ask for the help you need to make that happen. Regardless of whether the situation is financial, emotional or spiritual, there are people on this campus who are more than willing to help students. Take the first step and ask for the assistance you need.
Get comfortable with being uncomfortable.
Our greatest growth happens in moments where we feel unsure of ourselves. It is in these moments where we can challenge ourselves. These moments of discomfort can happen at any time — at service, during a difficult assignment or even within any kind of relationship. How you choose to react in these difficult moments defines your character. Take the time to understand why you felt such discomfort, and use what you learn to become the next best version of yourself.
Transform your service into justice.
We can all do more to understand the various systems of power and how they affect the most vulnerable populations. Anyone who takes part in service can do more to educate themselves on the communities they are serving. Service transforms into justice when we all do our part to dismantle the problem at the source, rather than only assisting with the immediate effects. Let us all push ourselves to become allies and accomplices by challenging the systems with our understanding of how these systems operate and resist their existence.
Practice radical kinship.
To borrow a phrase from Fr. Greg Boyle, practice "radical kinship." Let down your judgement and practice unprejudiced love to every person you meet. Take the time to put yourself in what can be uncomfortable situations to meet people from all walks of life. Listen more than you speak in order to better understand another person's needs. When we listen to the life stories of those who experience marginalization, we have the opportunity to learn how to widen our circle of who belongs. And like Fr. Boyle teaches, everyone belongs.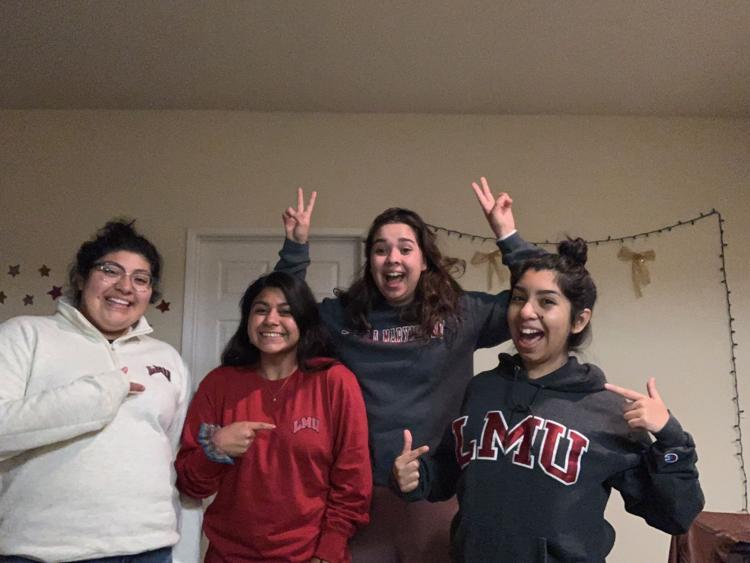 Enjoy every moment.
College is difficult and can take a toll on your well-being. Make sure to take the time to do the things that make you happy — a solo walk on the Bluff, getting lunch with friends or spending some time on Sunken Gardens. LMU is a special place full of intentional, loving people. Make sure to practice being present in the moment, especially when you feel happiest. It is these moments you will remember most.
LMU is a place I can truly call home, and I will forever cherish the countless memories and opportunities that have shaped me into a conscious person who now has the tools to become an advocate for my community. And to my Latina/o/x community, your resilience to the barriers put in our way before, during and after our time in higher education inspires me everyday. We all excel each time one of us crosses that stage.