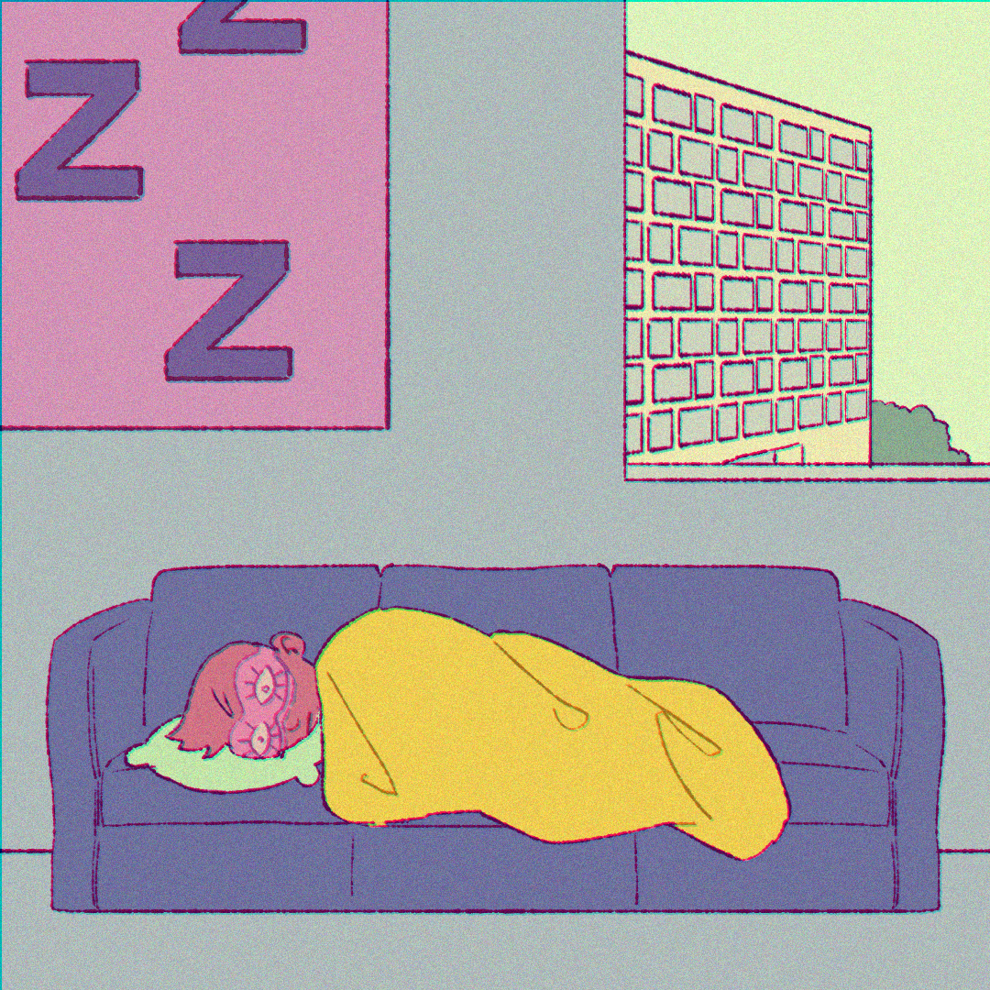 We all know the dreaded feeling of having 30 minutes between classes. It's too short to get any work done but too long to do nothing. For many, there is not enough time to walk to the dorms to catch some sleep or rest before the next brain-taxing adventure. Therefore, I think it is time that LMU creates nap rooms throughout campus.
This would not only be beneficial to on-campus students who cannot make it back to their dorms, but also to students who live off-campus. Of course, these students can hang out in the Living Room between classes and activities, but they should also have a dedicated space where they can rest and recover without having to fight L.A. traffic to get home only to come right back to campus.
Although this may seem like a trivial opinion, naps are known to have excellent benefits that not only improve our overall mood but actually enhance our ability to retain information. The Mayo Clinic notes that naps can lead to an increase in alertness, mood and performance which includes "quicker reaction time and better memory."
Naps may also be more efficient than coffee or other caffeinated drinks at providing these benefits. According to Insider, "a short nap of 20 to 30 minutes can often be a healthy alternative to drinking more coffee." This is incredibly important for college students as many need caffeine to pull all-nighters or study efficiently. A study by the Department of Psychology at the University of St. Thomas cited that 86% of students had reported drinking some type of caffeine including coffee or an energy drink. Having nap rooms would be an easy way to curb some of the caffeine addiction students build while in college.
LMU would not be the first university to do this. The Savannah College of Art and Design implemented EnergyPods in 2006 to help their students remain energized while studying. EnergyPods, popularized by Google, are small pod beds that allow for quick, convenient rest. The pods created by MetroNaps elevate your legs to a zero-gravity position to maximize your comfort in sleep. Not only does the chair provide the utmost comfort but it also has "specially composed sleep music" and a "gentle wake sequence of programmed lights and vibrations" that allow users to easily wake up after their 20 minutes are over.
If LMU bought four of these energy pods and dispersed them throughout campus, we would be able to provide a place for students to grab a quick nap to boost their productivity. In addition to the EnergyPods, purchasing bean bags, couches and comfortable chairs would be an easy way to fill these nap rooms. To start, the University could build one nap room in University Hall and another in the Malone Student Center. These are common spots where students have classes or activities close by.
These nap rooms will not only provide students with a quiet place to rest but will also act as another facet of the University's mental health resources. As we start to look past the pandemic, many people are struggling with their mental health and this will allow students to rest, recover and reenergize before they return to their daily activities.
This is the opinion of Ashley Buschhorn, a sophomore journalism and computer science major from Austin, Texas. Email comments to editor@theloyolan.com. Follow and tweet comments to @LALoyolan on Twitter, and like the Loyolan on Facebook.