This past week, a student exhibit entitled "HAPA Project: LMU" by Hayley Goell and Sydney Lee was posted in William H. Hannon Library.
The exhibit was inspired by Kip Fulbeck's "The Hapa Project" at the Japanese American National Museum, a series of portraits that depict people of multiethnic backgrounds. The term "hapa" is the Hawaiian word for "half," used traditionally to refer to people who are mixed-race, usually half white.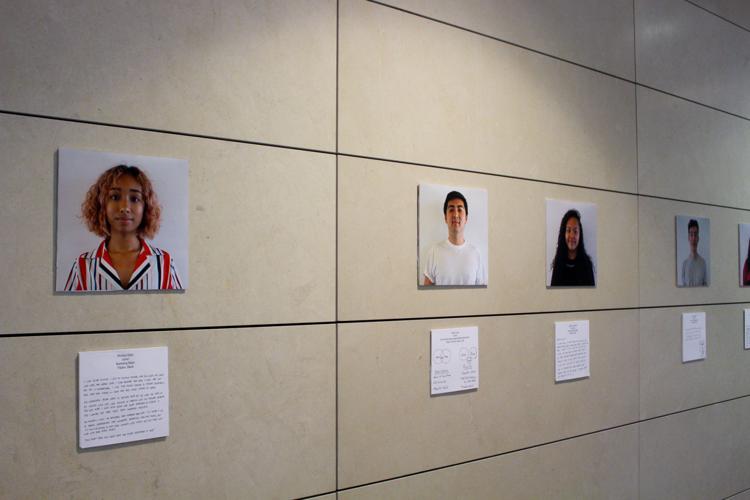 "Hapa Project: LMU" includes 16 portraits of students who identify as mixed-race or multiethnic. The group is purposefully diverse, showcasing students of various majors, ages, genders, sexual identities and ethnic backgrounds.
Each portrait is accompanied by a caption, handwritten by each subject, explaining how each student embraces their unique identity.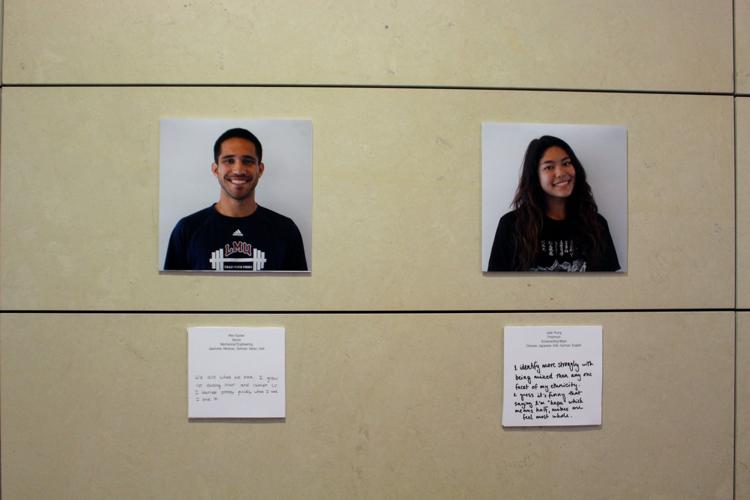 The artist statement by Goell and Lee explains that their project "aims to shatter the social construct of racial homogeneity and stereotypes of exoticism" and "encourages the fostering of positive multiracial/multiethnic identity, empowerment and solidarity through the community."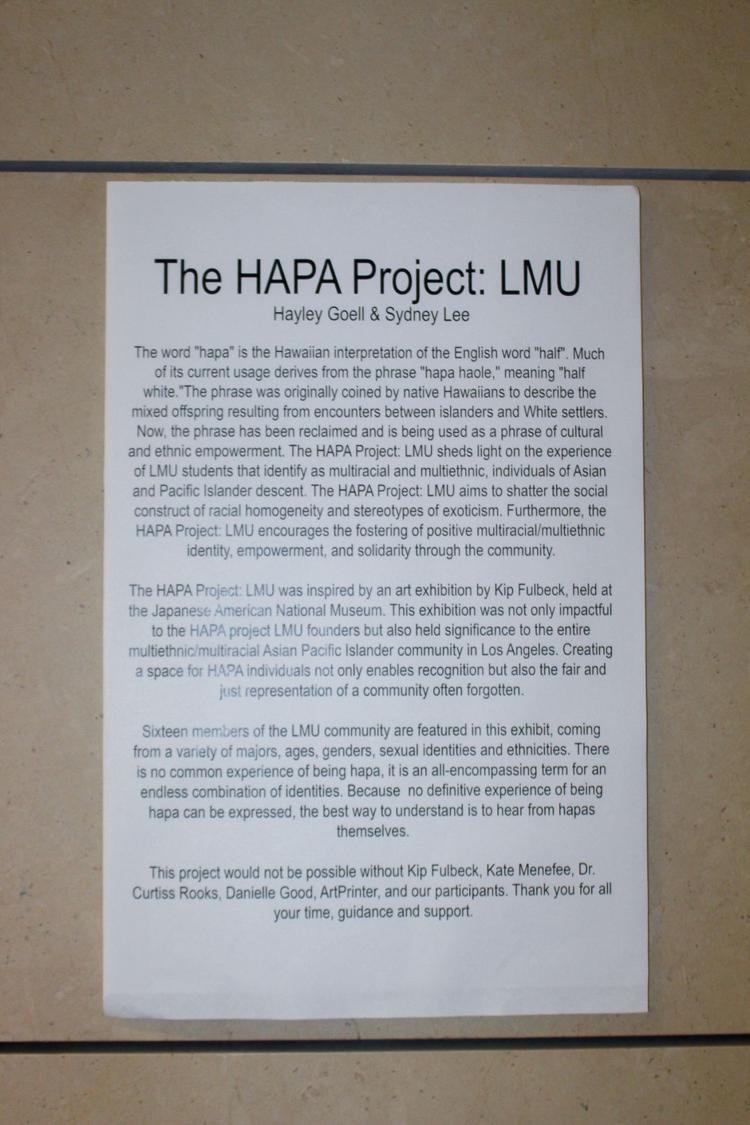 The exhibit is located on the second floor of William H. Hannon Library near the elevator and along the hallway near the bathroom.