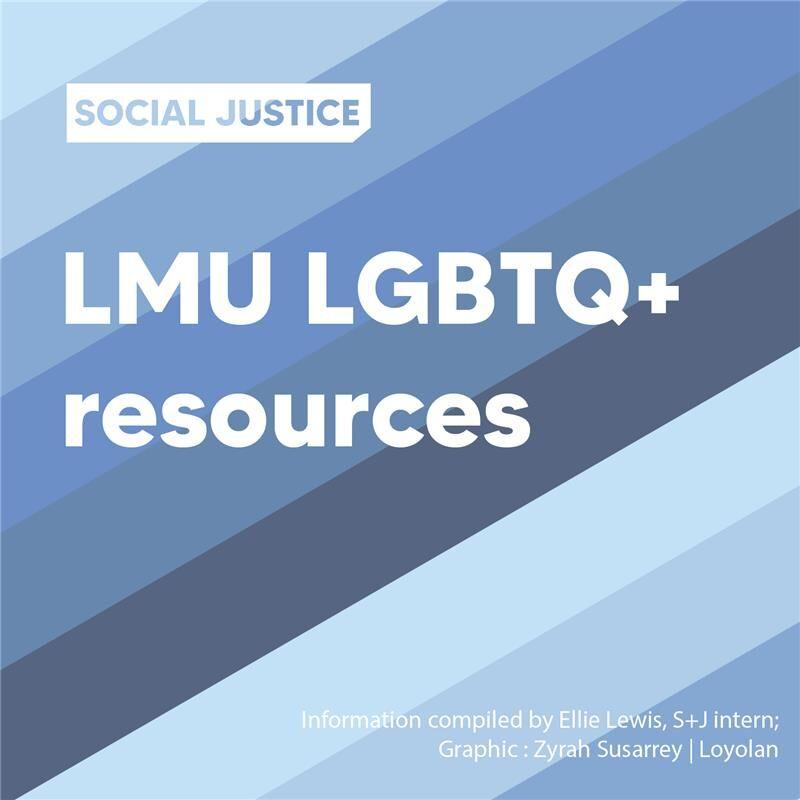 Support for the LGBTQ+ community on LMU's campus is integral to a more equitable and inclusive university and community. The Loyolan has compiled a list of LMU-affiliated LGBTQ+ events, services and clubs for students to easily access safe spaces to celebrate their identities and find support on and off of LMU's campus.
LGBTSS is a resource and support center dedicated to providing support to LMU's LGBTQ+ students in an effort to promote equality and inclusion on campus. LGBTSS is a safe space for students of all genders and sexual identities and orientations. It functions as a hub for all LGBTQ+ related services, events, clubs, one-on-one advising and wellness groups.
LMU LGBT Clubs:
A space known to be inclusive of all and dedicated to cultivating a community of care, Transcendence celebrates transgender individuals and welcomes all, including nonbinary, genderqueer and questioning persons. The focus of this club is to offer support and community for transgender folks at LMU through biweekly resource-sharing, socializing and reflection.
This online community utilizes Discord to provide a nurturing space for LMU's LGBTQ+ student population to explore their understandings of identity and self-expression, while also meeting new folks. During online school, Somewhere Under the Rainbow provided a platform for members to meet and chat during virtual gatherings. Now that we are back on campus, the group is planning in-person events for the community as well.
Gender Sexuality Alliance Club
This club works to educate and share resources surrounding the LGBTQ+ experience and provides support to LMU's LGBTQ+ community. The Gender Sexuality Alliance Club emphasizes their purpose of promoting human rights and human dignity within their diverse, social-justice-minded community.
QTPOC (Queer and Trans People of Color)
QTPOC is an LMU group "dedicated to celebrating and holding space for LGBT+ POC," according to their Instagram. They focus heavily on mutual aid efforts and have created a book called "Poetry & Pose," which is available for purchase on their Instagram.
LGBT Student Getaway
LGBT Student Services holds a retreat called LGBT Student Getaway, focused on personal growth, community-building and leadership in the LGBTQ+ community. Participants gather to discuss shared experiences to create a safe space for allyship, activism and support.
Lavender Graduation
Lavender Graduation is a special recognition and cultural celebration of LGBTQ+ students and their unique contributions to LMU. The event is designed to lift up LGBTQ+ voices and experiences as they leave the University, support them in their future endeavors and encourage mentorship of other LGBTQ+ students.
LGBT Saturdays of Service
LGBT Saturday of Service is a service opportunity designed to serve LA's local LGBTQ+ community. Students are invited to volunteer bimonthly on a designated Saturday from 9 a.m. to 2 p.m. at various locations. This service opportunity offers a chance for community outreach and involvement in LGBTQ+ communities beyond LMU.
LGBT Spirit Day (October 17)
Each year LMU recognizes LGBTQ+ Spirit Day, held on the third Thursday of October each year as a sign of support for the LGBTQ+ community. On this widely recognized day of support designed to speak out against bullying, students are encouraged to wear purple in solidarity as a symbol of the LGBTQ+ rainbow pride flag.
Other past LGBTQ+-focused events at LMU that may be held again in the future have included an LGBT Mixer, GayLA and OUTSpoken: Open Mic Nights.
Student Psychological Wellness Groups
The Circle: An LGBTQ+ Discussion Group meets Thursdays from 3 p.m. to 4 p.m. beginning Sept. 23
OUTGrads: An LGBTQ+ Graduate Student Discussion Group meets Wednesdays from 3 p.m. to 4 p.m. beginning Sept. 22
LGBTQ+ Classes Fall 2021:
Black Queer Theory; Professor Jennifer Williams
Queer Migration and Diaspora; Professor Sandibel Borges
LMU offers these numerous opportunities, resources and spaces for LGBTQ+ students, faculty and affiliates to feel safe and supported. Continued support of the LGBTQ+ community on campus remains an important manifestation of LMU's mission to achieve equality and inclusion.