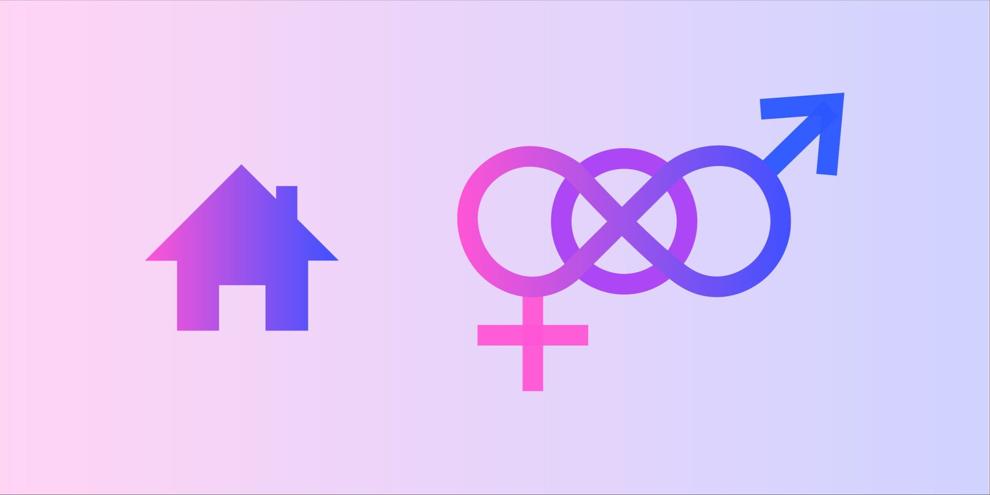 Designated all-gender housing is still not a reality on LMU's campus. Here's what we know.
According to Director of Student Housing Steven Nygaard, the proposal for the new Gender Identity and Intersectionality Living Community was developed by the then director of LGBT Student Services (LGBTSS) Lalo Moreno and the Student Housing Office during the 2019-2020 academic year.
The idea behind the resident community was "to center LGBTQ students and allies as they work to better their communities while providing a developmental praxis as they discern how they would like to express their leadership," according to the Student Affairs website.
The proposed Palm South learning pod community, also referred to as "Succulent Gardens," was set to open this fall 2021 and intended to house 20 sophomore, junior and senior students. In July, the students were notified they would not get to live in the community this year and were left to find new housing. The reasons cited by Nygaard include "campus closure due to COVID, departure of the LGBTSS Director," and "changes in students' housing plans for fall 2021, etc."
Moreno, director of the LGBTSS office from 2018 until July 2021, is still listed as the contact for the Gender Identity and Intersectionality Community on the Student Housing site, though they are no longer employed with LMU. The LGBTSS office is also lacking any staff to contact for comment currently.
There have been no other initiatives for inclusive housing on campus and there are "no designated all-gender housing [options] on campus," according to Nygaard.
While this is the case, there are still students who do not identify with the gender binary that LMU housing currently caters to. In Palm North, the Loyolan has been informed that there is a scattering of dorms with residents of different genders as well as all-gender bathrooms on every floor.