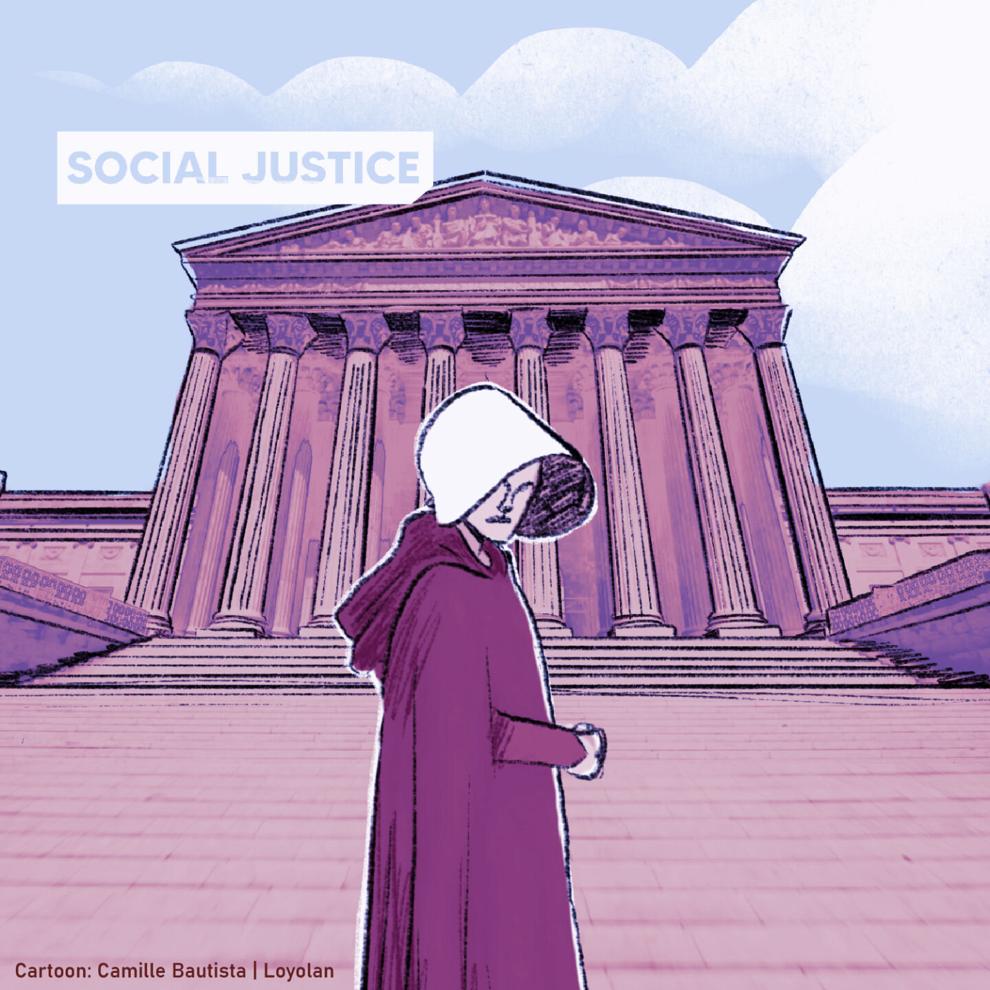 A recent law passed in Texas banned most abortions after six weeks of pregnancy, making it the most restrictive legislation enacted against reproductive rights. The Supreme Court refused to block the law in a 5-4 vote, despite the 1973 decision in Roe v. Wade establishing a right for people to receive abortions. Conservative Chief Justice John Roberts joined the liberal justices in dissenting.
Many people may not know they are pregnant by six weeks, since menstrual cycles can be unpredictable and many people face irregular periods. Even for people with regular cycles, the law gives people around one to two weeks to decide whether or not to terminate their pregnancies, a decision that affects an individual's physical health, mental health and financial situation.
Claire Davis, a junior political science and journalism double major and the president of LMU's Women in Politics organization, shared her fears over the ban, saying that "being a college-aged woman and watching the abortion ban be enacted in Texas is like watching a plane crash. A plane that also has a part of your body in it. It is terrifying and it feels like there is nothing you can do."
Sophomore political science major Caroline Baker, also the executive director of events for LMU's Women in Politics, concurred with this assessment, sharing, "I feel disheartened by these new laws. I don't believe that the government has any right to infringe on my personal health decisions and for laws like this to continuously be passed at the state level is concerning."
Baker also condemned the $10,000 penalty that private citizens can collect by suing anyone who "aids or abets" an abortion. She argued, "The new Texas laws about abortion are even more disconcerting because they take things one step further and [incentivize] regular citizens to take action against [people] in need of abortions. This puts already vulnerable [people] in even more compromising positions as it allows the government to further target them as criminals."
The law also disproportionately affects lower income and minority communities who wouldn't be able to cross state borders for the purpose of receiving an abortion. After all, the majority of people who have abortions are people of color. As Davis explained, "This bill primarily [affects] women of color and poor women. Wealthy, adult women will be able to go across the Texas boarder and access safe abortions somewhere else. This is not only an issue of abortion, it is an issue of racial, class and gender discrimination."
The Supreme Court's action may open the door for more like-minded laws to be written, potentially affecting California students. For example, Larry Elder, the frontrunner in the California Gubernatorial recall race, called the Roe v. Wade decision "​​one of the worst decisions that the Supreme Court ever handed down," raising questions about a potential diminishing of reproductive rights in California.
Davis shared her fears, saying, "I am lucky enough to live in a blue state, but inequality spreads like wildfire, and I'm afraid of what happens next. Until all [people] are given the rights to their own bodies, gender equality is nonexistent. In one moment, a room full of male politicians could claim a part of who I am... it's disgusting."