Senior health and human sciences major Makeen Yasar is the founder of the Umoja Health Project, a program dedicated to exposing high school students, particularly students of color, to opportunities in health-related professions. "Umoja" is the Swahili term for "unity," indicative of the project's mission to unite underrepresented communities in their fight to combat health disparity in Los Angeles.
The Loyolan sat down with Yasar to find out more about the project and the goals he has for it moving forward.
Raven Yamamoto (RY): What inspired you, personally, to start the Umoja Health Project? Or rather, what is it that you didn't see in your community that pushed you to start it?
Makeen Yasar (MY): For me, the inspiration for this project definitely came from a very personal place. I'm from a small desert city north of L.A. called Palmdale, but all of my family on my mom's side lives in Los Angeles. When we moved out there, my grandma and grandpa's health began to deteriorate really fast, so my mom, who was a social worker, would drive down to the city every week to every other week to take care of them. During that time we were always in doctor's offices, and that was really where I got a lot of my exposure early on.
I never really thought much of it [un]til I was in high school. I went to Highland High School, a public school that during that time had around 3,200 kids. Despite [there] being so many kids, we still had pretty good classes offered, one of them being an anatomy and physiology class I took my senior year. I always took science classes, but I never felt like I had much interest, nor was I very good at it. That class completely changed my perspective, because for the first time in my life I felt like science actually applied to me as a person, to my humanity, not just as [an] assortment of cells and elements. After taking the class, I knew I wanted to be a doctor.
In a lot of places in L.A. County, especially the Antelope Valley and parts of L.A., you have a lot of people whose health is suffering. I wanted to do something that could one day leave a lasting change [in] how people live and the opportunities they could have. The manifestation of that ended up being this project. It comes from me wanting to serve those that I care about, to see them thrive, to have that "eureka" moment the way I did — and to one day see them do the same for others through health.
RY: Why is it important for minority communities to be represented in medical and health professions? Where do you think their underrepresentation comes from?
MY: Even though representation and diversity are only a part of the solution, it's still a big factor [in] helping eliminate health disparities. Currently, the healthcare industry is one of the fastest growing job industries in the United States, if not the fastest. From jobs ranging from doctors, nurses, trainers and physiologists, to technicians, bioengineers, researchers and insurers, it's projected that there will be over two million new jobs just in the next 10 years. For underserved communities, these careers provide empowering opportunities that give people meaningful and secure employment.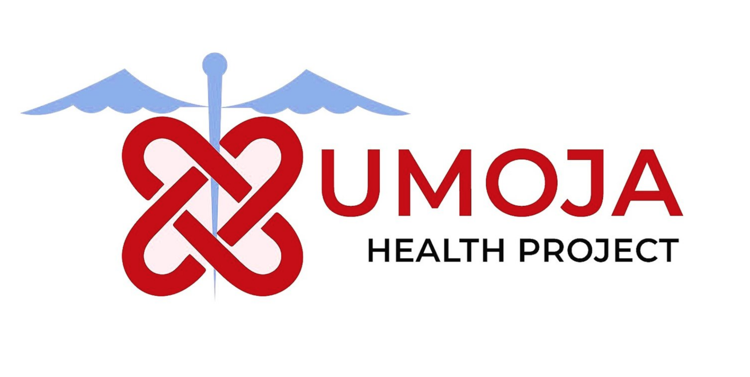 Another reason why representation is important [is it] connects to solving the issue of solving the health disparity we face in the U.S., an issue I feel not enough people really talk about. Across the United States, people of color (especially black, brown and native peoples) are experiencing a bevy of health issues that are directly the result of America's subjugation, segregation and discrimination of minorities. When you have providers who come from these communities, they become professionals who are better able to address their patients concerns because they understand where their patients are coming from and their cultural norms. Minority providers also are more likely to serve as people who fight and advocate against unjust systems that create suffering in their communities. Overall, minority people help the field progress, just as they have done in other aspects [throughout] the history of the U.S.
Oftentimes I feel like the underrepresentation, although the result of systemic barriers, is also perpetuated by intimidation. Studying in the sciences is hard and I feel like a lot of students are discouraged from trying to get into the field because they perceive it as unattainable or for a "certain type" of person, especially in environments where they don't always feel valued or supported. Heck, even I struggled when I first got into LMU. But I think that by encouraging students to take part in a way that's accessible, relevant, and empowering, I think that a lot more would be willing to get involved.
RY: What is Umoja Health Project specifically doing to achieve its mission?
MY: Currently, the Umoja Health Project operates as a health exposures program at Westchester Enriched Sciences Magnets and a community health initiative [run] and developed completely by LMU students. The program at Westchester educates sophomore and junior high school students on the allied health professions and health education, academic and college preparedness and civic engagement.
The program operates as [an] after school and lunch program where we host workshops teaching students about health issues, as well as hosting a tutoring space for students to get ahead in their work. So far we've had anatomy and physiology workshops in the health and human sciences labs, workshops on food advocacy, nutrition and are currently planning a field trip to Charles R. Drew University of Medicine and Science, which is a major health professions school that has also offered to give students conditional acceptance if they bring their transcripts and SAT scores.
The community health initiative piece is something that we're developing into two parts. The first is through our website, umojahealthproject.com, which is a website dedicated to highlighting pertinent health resources for families and field-related programs for youth. The second is a community health fair in the Crenshaw District that we'll be hosting May 18th alongside Providence Health, a major healthcare network and provider, with hopes that it will become an comprehensive, unifying annual event for the city to give back to those who inspired this program.
RY: Where do you see Umoja in five years? What goals or milestones do you hope to have accomplished by then?
MY: Tough question! The first thing that we'll be doing is turning the Umoja Health Project into a nonprofit, something that we're really excited about and should hopefully have completed by this summer.
In five years, I think I'd like to see the framework of the health exposures program replicated at other schools across Crenshaw, South L.A. and Inglewood, with other universities like USC and community colleges having their students take part in leading the work. If we could also create an event that's somewhat of a conference for both undergraduate and high school students to take part in, to bridge different schools on behalf of one common goal, that'd be amazing as well.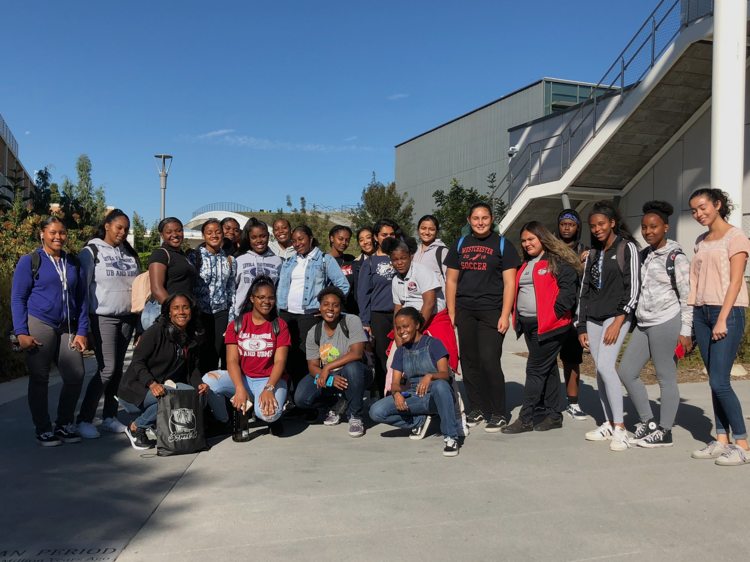 I'd also like to see Umoja used as a vehicle that trains undergraduate students on advocacy and social justice so that they, along with our team, could challenge institutions to change policies and deconstruct systems that don't support us. It's a lot to hit in five years, but I'm more excited than nervous. Growing up I was always taught by my father a lesson from the Prophet Muhammad: "Whosoever of you sees an evil [or injustice], let [them] change it with [their] hands."
This interview has been condensed for clarity.