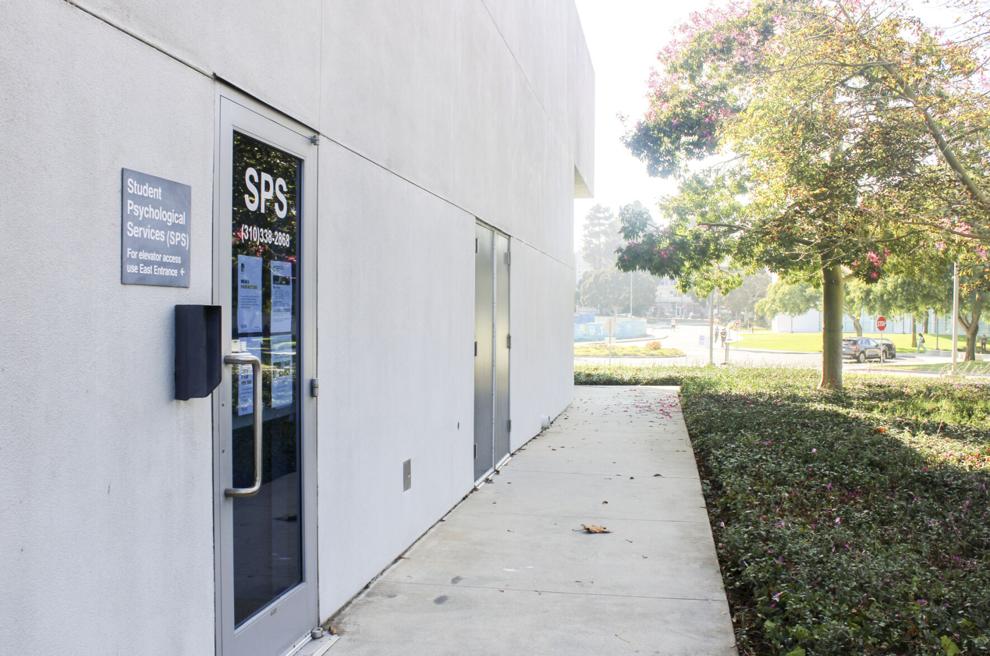 Student Psychological Services (SPS) is a free-of-charge resource for LMU students experiencing anxiety, depression, grief, stress related to COVID-19 or who are otherwise seeking mental health support.
During the 2020-2021 academic year, SPS was moved online, with therapy sessions only available "via phone and/or video communication," according to Student Affairs. However, because LMU therapists are only licensed to conduct therapy in California, students living out of state during the last academic year were ineligible for individual therapy.
Contrary to Student Affairs' outdated webpage, SPS is back on the Bluff this fall.
"We are allowing students to come in-person," said Dr. Eva Kram of SPS, "[and] if students do decide to come in-person, they are required to wear a mask, we wear a mask. Our rooms are, I would say, big enough that ... there's enough space between people." Similarly to some classrooms on campus, SPS also has their own air-purifier units to help mitigate the risk of spreading the virus.
In addition, SPS is continuing to offer virtual therapy to provide options for students. One restriction, however, is that "there's not an option to do groups [or workshops] in-person," Kram shared. Group therapy and workshops are only being offered virtually at the moment.
Speaking to the way COVID-19 has affected the mental health of individuals, Kram stated that "we definitely have a lot of students coming in with [COVID-19] related anxiety, whether that's anxiety with adjusting to being around people again, [or] anxiety related to being away from home for the first time."
According to the American College Health Association's National College Health Assessment (ACHA-NCHA III), which surveyed students from multiple postsecondary institutions, about 89% of respondents said that COVID-19 somewhat or significantly impacted their overall level of stress. About 63% of respondents said that they had been somewhat or extremely concerned about the uncertainty of the future within the last 30 days from when this survey had been conducted in spring 2021.
Another unique stressor affecting students is discrimination: in spring 2020, about 47% of respondents reported that discrimination had caused them moderate to high distress in the last 12 months. In spring 2021, about 55% reported that discrimination had caused them moderate to high distress in the last 12 months, marking an 8% increase from spring 2020. While just under three percent (2.997%) of students said that microagressions and discrimination had negatively affected their academic performance in spring 2021, this number was lower in spring 2020 (2.17%) and in fall 2020 (1.82%).
Kram also spoke on how SPS plans to address the specific needs of LGBTQ+, BIPOC and socioeconomically disadvantaged students. SPS has "a smaller staff right now, but we're trying to expand so that we can serve more students ... I believe there's a position we're looking to fill called the Black Lives Matter specialized therapist or psychologist."
Currently, SPS offers the following focus groups: "The Circle: An LGBTQ+ Discussion Group," "Guy Talk," "Loved Ones Group: Family and Friends of Individuals with Mental Illness," "OUTGrads: An LGBTQ+ Graduate Student Discussion Group," "Second Year Lions, First Time on Campus," "Together in Solidarity: First Generation College Students Discussion Group and Women of Color Connection." Additionally, there are weekly therapy groups available to students in Los Angeles: Body Beautiful, Conquering Depression, Grief and Loss Support Group and Taming Your Anxiety.
Furthermore, LMU provides Therapy Assistance Online, where students can find short videos and lessons on multiple topics such as "overcoming loneliness," "choosing a major or occupation," "COVID-19 pandemic" and "imposter syndrome." Students can sign up for free.