Alternative Breaks (AB) is a program under Loyola Marymount University's Center for Service and Action (CSA). I am a student staff member of Alternative Breaks, and work as our publicity and events coordinator. AB has been eye-opening for me in the sense that I now have practiced, many times, viewing our world with a critical lens.
Education of the whole person is one of the main tenants of LMU's mission, and I truly believe that AB is an all-encompassing program that allows for this sort of experience. That is why I was excited to talk to four important members of the AB team to better explain the value of the programs. Read about it below.
---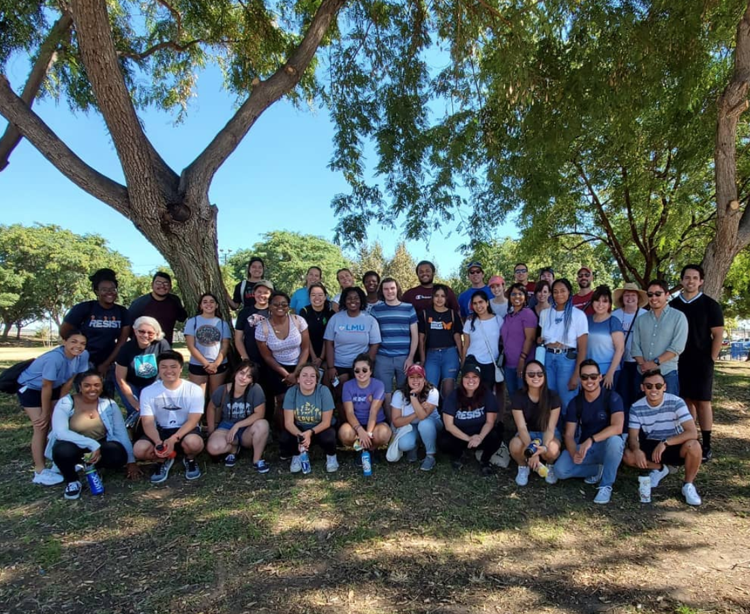 Charlye Sweeney, '20, communication studies major, Alternative Breaks staff team member and leader of California Prisons 2019
Carly Holm (C.H.): What encompasses an Alternative Breaks trip? What can students expect if they express interest in a trip?
Charlye Sweeney (C.S.): In the pre-trip meetings, you learn about the community that you're going to and the topic that you're focusing on. [And you] learn about the people, the history of the issue at hand and how it's gotten to this point ... And then post-trip action is all about bringing what you learned and the stories that you heard and the conversation that you had, all that, [to campus]. And doing an event where you teach your community about your topics and ways that they can get more involved in more of the activism side of it … where it's like "what can we do about this problem, and how can we continue to implement what we learned, in our day-to-day?"
CH: You lead the California Prisons trip. What was your post-trip action?
CS: One of things we did was a table on Palm Walk where we had different flyers that talked about different organizations that [cover] people getting involved with reform, with people coming out of the system. And then we also did an interview with a couple of people at San Quentin, so we had put together a narrative of what [the inmates] would want people to know about them … which was beautiful because there's always this single story about what an inmate is like, who they are.
CH: Within your past position as education coordinator at AB, have you noticed any issues that occur both domestically and internationally?
CS: When you think about it, people always assume that, "oh, we have it so good here." Even though our homeless population here in L.A. is absolutely absurd. There's so much food wasted in the U.S. … I hope that we can continue to have as many domestic trips that tackle those same issues as we do international. That way people understand that it's not just a them problem, but it's a U.S. problem as well.
---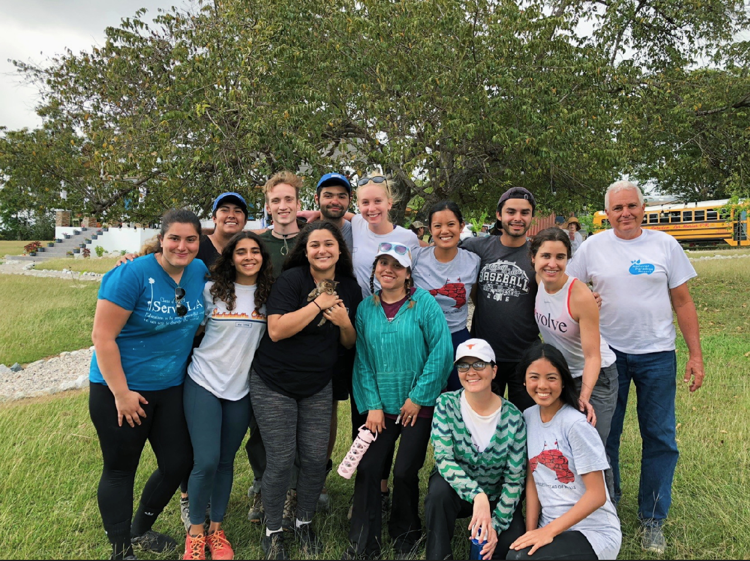 Jayci Tsuhako, '22, civil engineering major, Alternative Breaks Puerto Rico 2019 participant. President of So Plant Based, a vegan club on campus.
Carly Holm (C.H.): What does Alternative Breaks (AB) Puerto Rico encompass?
Jayci Tsuhako (J.T.): A lot of it is just a lifestyle shift. So, you're camping in tents and then you get up at six or seven [a.m.] for yoga … and then you'll have morning activity. My chore was composting. I didn't know it had so much science in it. There was a ratio of food too, like, leaves and dry green things … like a cooking recipe. Another thing is you have to have all organic chemicals … everything that goes into their water [has to be organic] because they use it to water the plants. I think a lot of participants have adopted that into their lives coming back here because [buying organic] is not that different.
CH: What did you take away most from this trip? What did you learn?
JT: It makes people value food more. That's the big takeaway I had, and I think a lot of other people had. [It] makes you think about where your food comes from, especially in L.A. [Participants] came back, like, "Oh my gosh, I feel amazing because of the food I was eating and because I was going to sleep early and getting up early because I wasn't on my phone all the time." It's such a different lifestyle shift in a positive way that people try and bring it back here as much as they can. This has had such a huge effect on people that, well, that's kind of why I started So Plant Based. That's where it came from.
CH: So, tell me about your club.
JT: So, it was inspired by this trip. Something I try and do at meetings is to always try and cook something [myself]. And then I'll have my e-board serve the food like they do in Puerto Rico, because I think it's just really nice ... I always set the tables up in little groups so that people talk to each other while they eat. I just really want to make a family dinner kind of setting because I think a lot of people are missing that here. And, also something I take away from PR is [that] the best way to convince people to like vegan food is to feed them really good vegan food, and then they'll be like, "Oh, my gosh. This is so good. What is it?" And it's vegan! So that's my philosophy with the club … We have about a hundred something people signed up.
CH: What have you noticed about AB that makes it different than some of the other volunteer opportunities LMU has to offer?
JT: I think one aspect of it is [that] it's less volunteering and more learning. You're going there to learn something and bring it back here … bring it back into your life or the LMU community, however you want to. And just going to somewhere that's so completely different from here is really what draws people to these sorts of trips. There's no way you could possibly experience this other than going there. I can tell you about it as much as I want — but it'll never be the same as you going.
---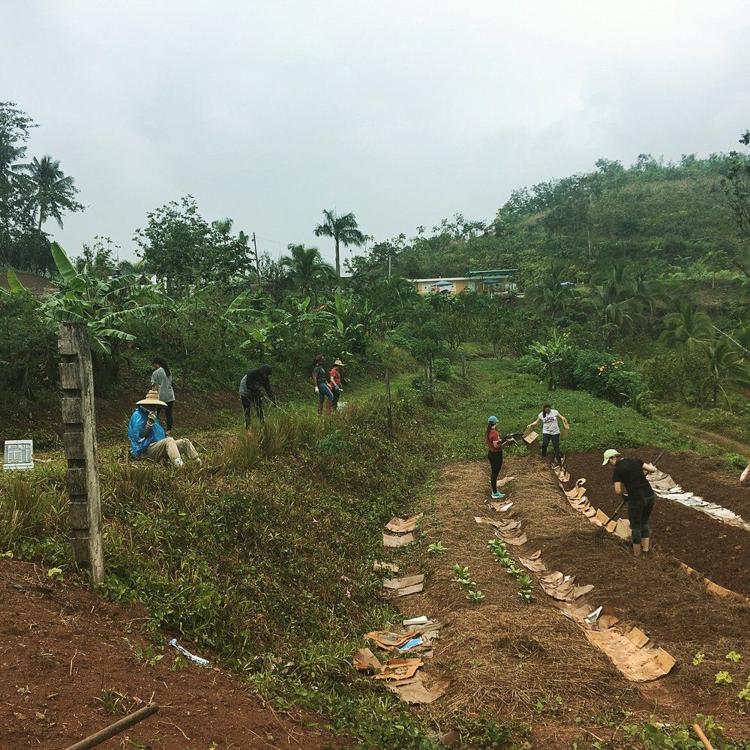 Duncan Anderson, service learning coordinator at Plenitud PR. AmeriCorps participant
Carly Holm (C.H.): Could you tell me a little bit about yourself?
Duncan Anderson (D.A.): I'm the service learning coordinator here at Plenitud PR. I'm serving here through the AmeriCorps program. This is actually not my first time at Plenitud, my first interaction with Plenitud came from when I was in college — I was leading a service learning trip through a program called Vision at my alma mater, the University of St. Thomas. And it changed my life. It was an experience that really left a lasting impact on how I saw myself, how I saw myself in relationship to the natural environment, to the global community. And it never left me.
CH: What are some of the opportunities the Plenitud provides for university students?
DA: So, the two main opportunities that we have for university students are our service learning experience, and then on occasion we partner with universities to establish internships, usually through the field(s) of agriculture and environmental sustainability … that kind of thing in which students have the opportunity to participate.
---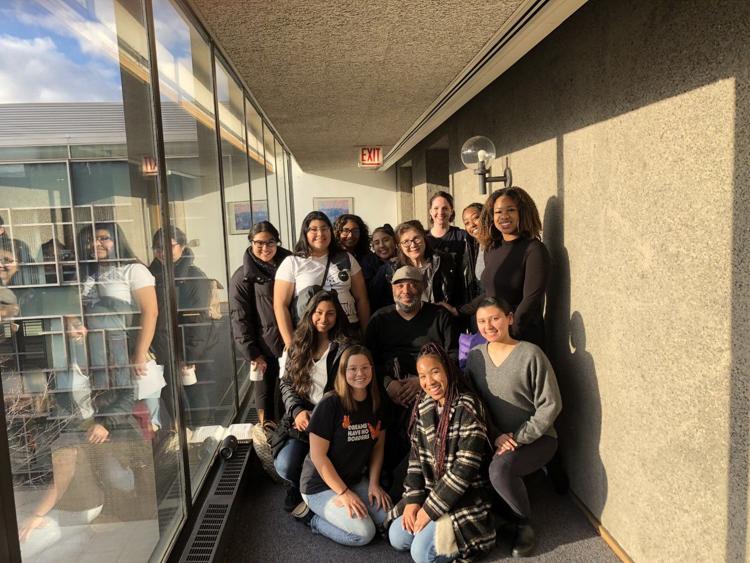 Taylor Pajunen, '21, Spanish and individualized studies double major. AB Chicago 2019 participant and founder of TEAM (Together as Effective AccoMplices)
Carly Holm (C.H.): So, AB Chicago focuses on racial injustices and xenophobia. What did you feel the trip was mostly centered on?
Taylor Pajunen (T.P.): I feel like this trip pretty much centered around unlearning a lot of things. It was different for each person … I went on kind of having expectations and was completely blown away ... But for me, I was the only white person in the group. We were talking about racial injustice and it was a completely different experience for me than the other students … I felt dedicated during my life but hadn't done the necessary work to think about my identity in this context and how I'm involved in the system of oppression that is the United States, or that is the world. I just kind of realized that it's probably better to just start internally—start with yourself—and maybe work on yourself before you go and try to change others.
CH: What were some of the activity aspects of the trip?
TP: It was mostly focused around learning … we didn't do any sort of service work, and I thought that was really important. And we did about half of our activities in a classroom where we just kind of go out and talk about our own experience and talk about what we already might know or think is true. And then the other half of the activities was going to different community groups within Chicago that are dedicated to a pretty specific social justice cause … it was just all around a mixture between learning about facts and then learning about yourself and how you deal with those facts.
CH: You created Together as Effective AccoMplices (TEAM) upon your return from AB Chicago. What inspired you to do so?
TP: The learning component … it's like 95% learning and 5% action and doing … it made me realize that I felt personally responsible. So, on the last day when they were asking, "OK, so what are the action steps you are going to take?" I was like, I don't even know. But then Joy, a facilitator, was like, "have you heard of the Alliance of White Anti-Racists Everywhere (AWARE)?" She explained that it's an organization predominantly for white people that want to engage in this kind of work, but recognize that they need to do their own work before. I was pretty hesitant … like, white people can't do it. We'd get it wrong … that's segregating or exclusive. But then the whole group was like, yeah, that's super needed … The more I heard what people thought of it, the more committed I felt to starting it because it was so much white apprehension. I just felt it so necessary to bring to campus and offer that support.