This project focuses on international students at Loyola Marymount University and their opinions on the most-discussed issues in the United States. We interviewed three students from different parts of the world to find out what they've got to say about abortion, climate change and gun control. Additionally, we asked how those topics are handled within their countries and whether their opinions on those topics have changed during their time at LMU. 
The following interviews were conducted in fall 2019 and edited for publishing purposes.
---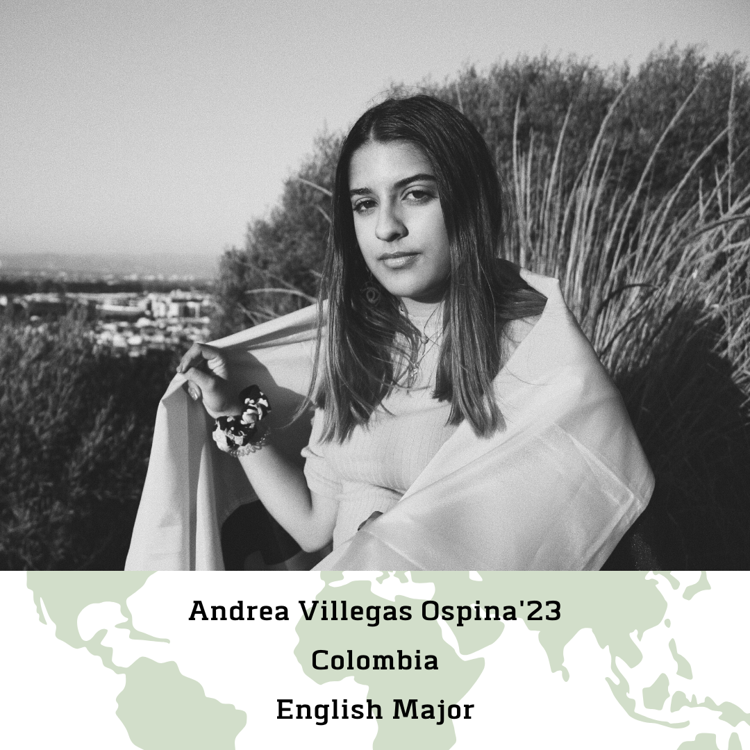 Anastasia Glushneva (AG): What do you think of the political situation in the United States?
Andrea Villegas Ospina (AVO): It's scary, simply because I'm from Latin America. Some people would look at me twice and wonder whether I'm legal or not.
AG: How is abortion seen in your country?
AVO: Abortion is legal in Colombia if a child is [conceived] with any deformities, [if a mother's health is at risk due to pregnancy] or if it's due to rape [or incest]. Nevertheless, certain Colombian politicians look at abortion bans in some North American states and start to think that this is what supposed to happen in Colombia. The problem is that most young mothers in Colombia are single, underprivileged, poor, working women, and when politicians think about implementing regulations, they do not consider such factors.
AG: Could you expand on your point about American influence over the Colombian government?
AVO: Colombia, as an underdeveloped country, has been basing its economy off the U.S. for a very long time. In terms of the law-making process, the general public and the politicians see the U.S. as a primary example. Currently, the abortion laws are being looked at twice, because some of the states in America imposed limitations or bans. We, [Colombia,] compare ourselves to the U.S. and try to shut down abortion clinics, while we are far from the U.S in terms of [socio-economical standing]. Our country can't afford [adequate] access to education, clean water or healthy food. Not to mention that our public education isn't at the place where we can integrate sexual education and teach the community [about sexual health].
AG: How did your experience in the U.S affect your views on abortion generally?
AVO: Colombia's population isn't half as open-minded. Abortion is one of the taboo topics back home. Five years ago, I wouldn't be able to bring up to my family that I don't think there is anything wrong with having an abortion. Here, everyone's welcome to share their opinion—which is something I'm not used to—especially on a topic like this.
---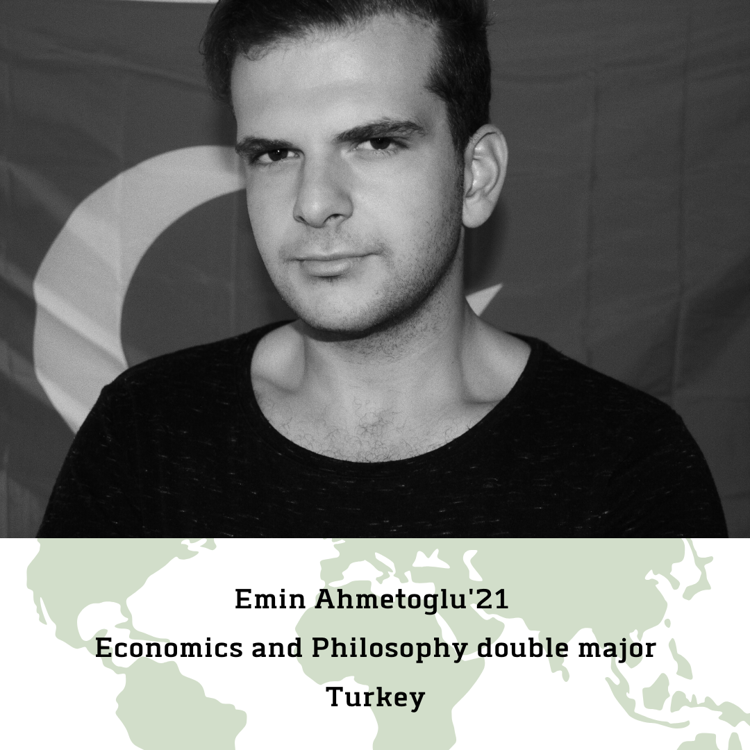 Anastasia Glushneva (AG): How is it different living here in the U.S. compared to your home country?
Emin Ahmetoglu (EA): The culture is very different compared to where I'm coming from. The ideological value of the family is different as well as the individualistic approach to things. The more I interact with the foreignness of this place, in terms of my perspective, the more I develop my character.
AG: What do you think about the political situation here in the U.S.?
EA: It's a broad question. In terms of the relationship with Turkey, it's bad because our countries have an intense political conflict at the moment. I'd say it is very unstable and I can't foresee what is about to come. Therefore, this shaky state will have an impact on the Turkish students that study here.
AG: How do you think gun control is perceived in the U.S.?
EA: Most of the people who support having a gun rely on the Second Amendment. I don't believe that guns hold any ideological value. Americans hold on to that right because it is written in the Constitution. So, gun ownership is ingrained in the tradition. However, what they do not realize is that this amendment was passed over 200 years ago. Back then, reloading a gun would take two to three minutes, unlike nowadays. Turkey experiences mass shootings too, but on a smaller scale, because we have a longer and stricter process of weapon purchase.
AG: Do you think if the U.S. were to implement similar restricting policies they would work?
EA: Banning guns altogether wouldn't work, because there is always an accessible black market. At the same time, if they spontaneously implement big policies that restrict guns, it would result in the same [chaos]. The guns will be more expensive and the issue with the black market will arise once again. I believe what could be done is gradually implementing stricter gun control.
AG: So, tell me how your experience as a student here has affected your views on gun control.
EA: I've done a lot of research for my classes on how other countries deal with this issue. A lot of them have regulations that require about 10 steps before purchase. On the other hand, the U.S. has fewer steps, [where you get] a background check, [pass a safety test] and then literally [buy] a gun. The fact that you have such a simple process is problematic, but not everyone realizes that.
AG: If you were to give any advice in the upcoming elections, what would it be?
EA: Be open-minded, look out for global issues and try to understand where people are coming from in terms of their opinions. America is a great country in many ways. Remember its history and how it came to form because once you do, you start to understand how other cultures and ideologies are formed. Be knowledgeable and open. Our knowledge expansion is like reading one article and clicking every hyperlink on the page to learn more about different aspects of it.
---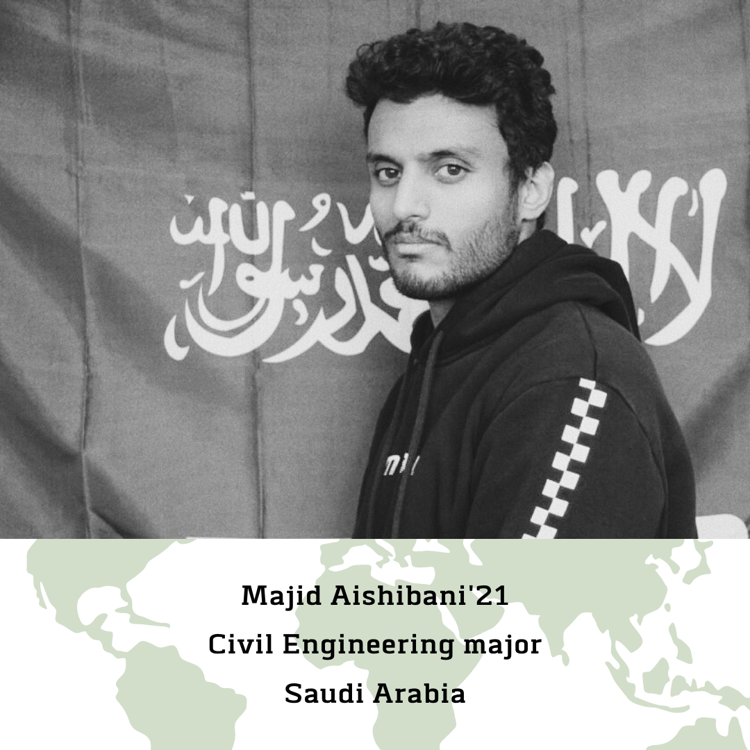 Anastasia Glushneva (AG): How is climate change viewed in your home country?
Majid Aishibani (MA): It's not about debating whether it's real or not anymore. Today it's more about acceptance and caring. The younger generations care more, while the elders are aware of what is happening, however, they don't care enough. People [in their] early 20s are doing their best to discuss plastic usage and climate change.
AG: Do you feel like there has to be more conversation about climate change back home?
MA: Yes, because a lot of people receive poor education about climate change. We currently don't have an efficient recycling program that would separate trash, unlike the U.S. does. So, it is important to discuss more changes [not only climate change but also garbage disposal], because it's affecting everyone. We only have one planet.
AG: Do you have any environment friendly policies that have been implemented so far back home?
MA: [Back in 2003] the government passed an anti-littering law which prevents people from dumping garbage on the streets. If you throw something on the ground, you can get fined 500 riyals ($133) on the first offense [regardless of the size of an object]. So, today people litter less. We are in the process of getting better. Our crown prince Mohammed bin Salman is pushing forward for more environmental changes. He's raising questions about alternative energy sources in Saudi Arabia because the oil won't last forever.
AG: How has your experience as a student in the U.S. affected your views on climate change?
MA: It opened up my perspective. It's not that I didn't care before, it was more that I didn't know a lot about it. Especially [because] the fact that I am a civil engineer allows me to learn more about it. For instance, now I am taking an introduction to environmental engineering which teaches about the effects of waste in the world and how to cure them. When I first came to the U.S. and started studying, I learned how horrifying climate change is. We don't see it today, because we believe that it won't affect us, but the future generations are going to have it the worst.