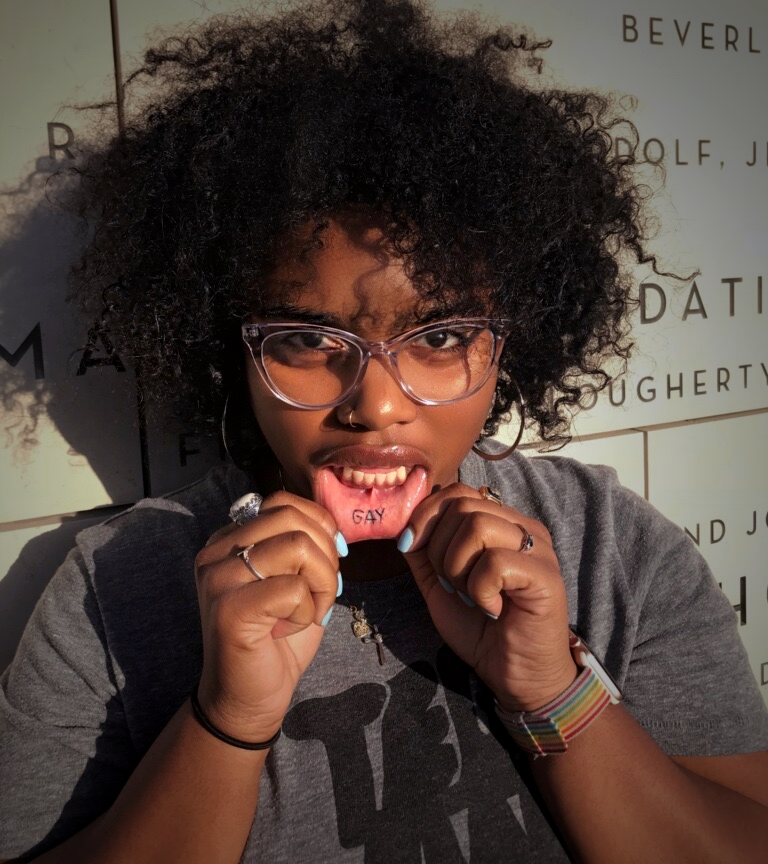 Anya Michele owns her queerness in a unique way. Growing up Catholic in New Orleans, the freshman psychology and women's and gender studies double major desires to make sense of her intersecting identities to help other young queer women who share the same experiences as her.
Alex Myers (AM): When did you realize that you're gay?
Anya Michele (AMic): I think back on things and there were obvious signs—as I was madly in love with my best friend, who was a girl, in kindergarten. Throughout elementary school, I wasn't reading into my sexuality much. But, in 8th grade, I started seeking out more ways to understand my queerness. I met this one girl who I got really close to and we kind of just came out to each other. For years she was the only person who knew about my homosexuality, which I labeled as bisexuality at the time. So I guess it was just a long process of self-realization.
AM: What does it mean to be a queer person of faith for you?
AMic: I'm still trying to figure that out because I still haven't met anyone else like me. I know there are people out there who share my experience, but I've never talked to anyone else about it. I remember thinking about all of the things that make my identifiers and how they come together, and they're actually kind of contradictory in some aspects. I think that's why I'm so passionate about women's and gender studies—because it gives me an outlet to talk about my own experiences, as I have an interesting perspective. I want to talk about my experience so that other people know that they're not alone in their life. I know that God loves me and I don't worry about that. I am caring, loving and take care of the people around me, which is all that matters. Even if homosexuality is a sin, you don't go to hell for one sin. If being queer is the worst thing I've ever done in my life, then I'm set.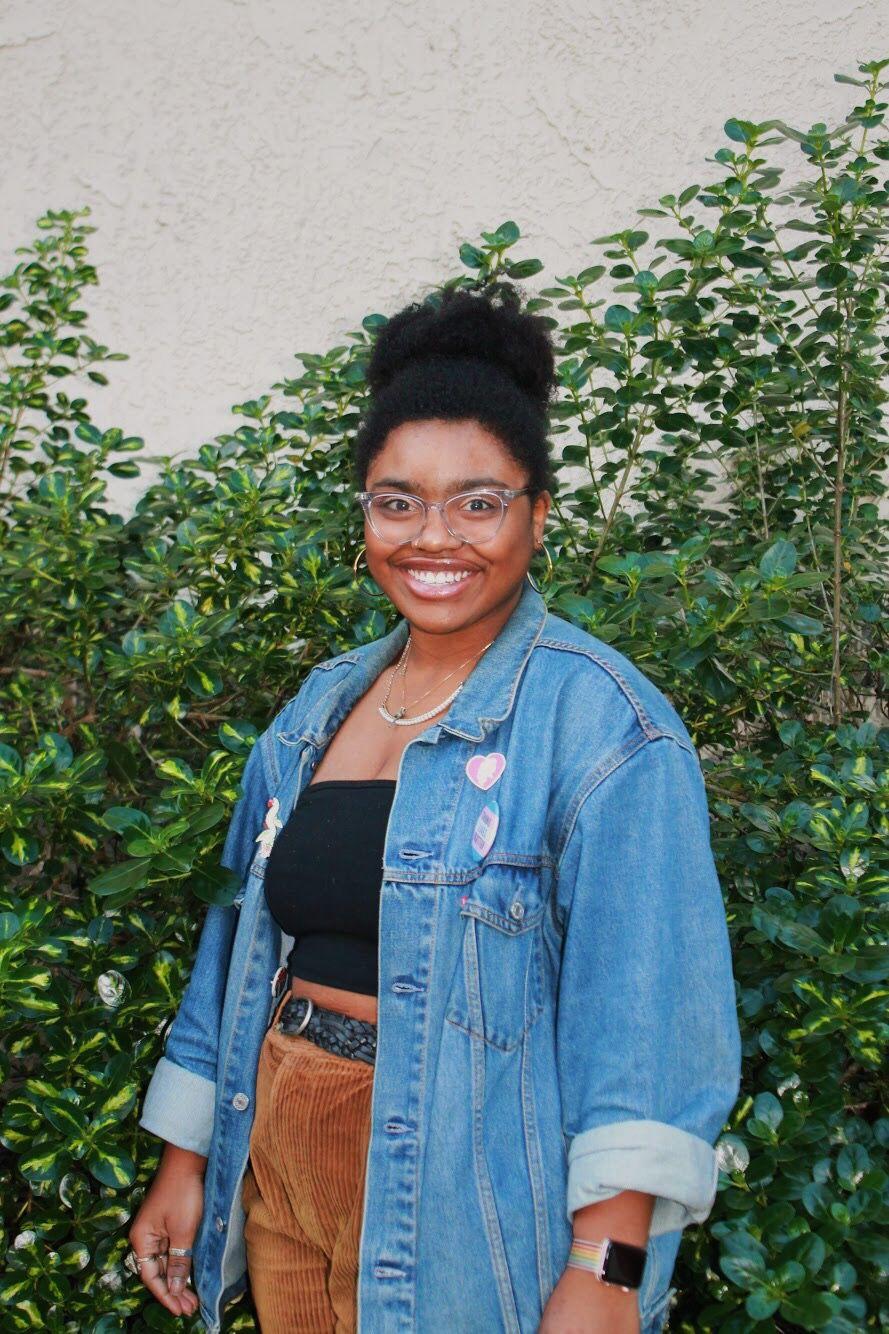 AM: What does it mean to be queer for you?
AMic: Being queer is so important to me because it shaped my life so much. I remember in 8th grade being like, "I'm queer and I don't know what to do about it and I'm stressed about it, so I'm going to move away from home and just start a new life and be myself there." Years later, I did end up doing that and I got to LMU. I was not for a second in the closet when I arrived, as I came out to people within the first couple of minutes of knowing them, because I didn't want to come out later.
AM: Can you share a coming out story?
AMic: On National Coming Out Day, during my junior year of high school, I was texting my friend, who was out, about how stressed I was because I was going to come out to my mom. She was friends with my mom and my mom was super supportive of her queerness, so I assumed that my mom would be super understanding. When I told my mom she said, "You're not serious. This is a phase. What are you talking about? You don't know. Are you sure? No, you're not sure." Of all people, that is the last thing I thought was going to come out of her mouth because she's so open and understanding. We had a huge fight about it and it was resolved within a week, thankfully. Years later, she's my number one supporter. She feels so bad for the way she reacted. Her initial reaction came from the fact that she was shocked and didn't believe it. It's not that she was in denial about it, because she genuinely thought that I was, like, confused. She thought it was out of nowhere, not like it's been a lifelong experience, because I lied to her about it so many times.
AM: How do you how do you stay true yourself in your daily life?
AMic: I talk about my sexuality a lot and I try and make sure that I'm around people who are also living similar lives, so that I'm validated in my own queerness. I also surround myself with people who are allies, and [who] make an effort to ask questions and understand it. I have openly trans friends who have not gotten housing that correlates with their gender identity, which is awful. But it means that, as a queer person, I show up for other queer people who are trying to stay true to themselves.
This conversation has been edited and condensed for clarity. Tweet comments to @LALoyolan, or email comments to jlee@theloyolan.com.
To see this article in the context of a larger feature about the queer experience at LMU, visit laloyolan.com/special_issues/queer_lions/.