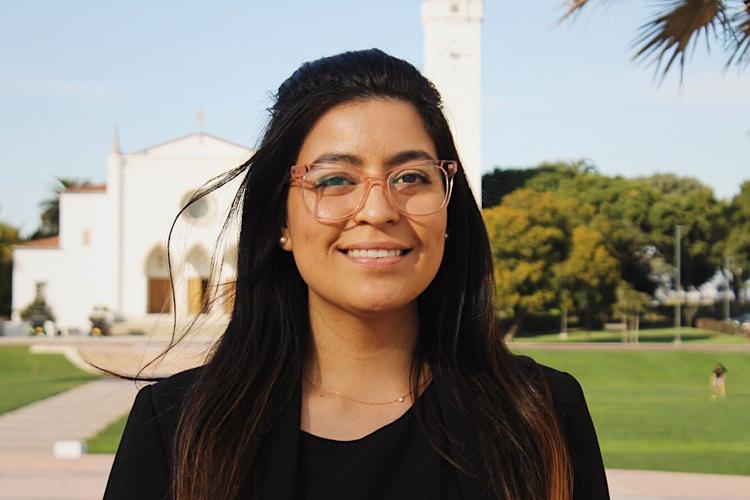 Lauren Moreno serves as the director of LGBT Student Services at LMU. They have been brave in coming out in the face of opposition, especially when it came to reconciling their faith with their sexuality. Moreno recently came out with their gender-neutral pronouns and stands with their students as a role model and support for the LGBTQ community on campus.
Alex Myers (AM): Do you think being true to yourself positively represents the LGBTQ community?
Lauren Moreno (LM): Being true to myself created a space at LMU that I never had where someone was there for me in that context. I didn't have a queer role model, all we had was the "The L Word," which is not a great model for young lesbians. I grew up in a very small town where the majority had homogenous ideas about the LGBT community in particular.
AM: What was it like trying to incorporate your faith into accepting your own sexuality and queerness?
LM: I was raised Catholic and went to Catholic school a majority of my life and when I came out, the message I was hearing was that I couldn't be a part of my faith anymore. It hurt me a lot and there was some resentment when I was younger because I felt like something I devoted my life to turned its back on me because I was being honest and true, which is what we're supposed to do.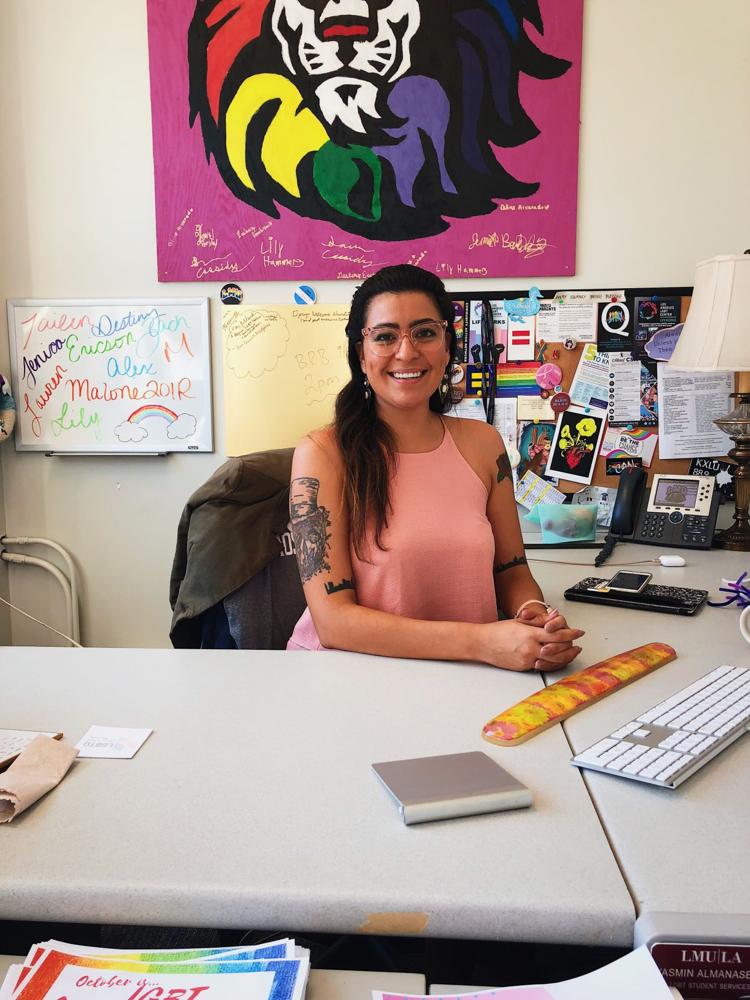 AM: Do you think that LMU as a faith-based community has helped support queer people on campus?
LM: I think at first it was a bit of a challenge. Our faith here at LMU has allowed us to do the work that we do, but it's also provided us with some challenges and some pushback. Originally the office (LGBT Student Services) was created way earlier than it actually was supposed to be and I don't think that everyone was on board yet because there just wasn't enough education. We're seeing that the more education that we've been increasing around LGBTQ identity, the more that people are starting to understand that it isn't a scary thing.
AM: Could you share a coming out experience?
LM: I came out to my mom when I was a junior in high school while I was dating somebody at the time. My mom knew that my best friend had a girlfriend and she always made it a point to talk about how cool she was with gay people. My mom caught me kissing my girlfriend while we were watching a movie in my living room and I just acted like I was leaning over to reach the remote. Thankfully, she shrugged it off for the moment, but I was freaking out, so my best friend told me to come out to her because I basically outed myself. My partner and I went upstairs while holding hands and I told my mom "I'm interested in girls"and she just said "ok."Everything was fine, but once my girlfriend went home the next day, that's when everything fell apart. My mom kept me home from school the whole week because she thought I was "sick," which meant I had to go every day to church with her to talk to the priest. At this point, she was trying to figure it out while also trying to help me supposedly walk in Christ's light. My dad had not been home that week because of work and when he came home that Friday, she wanted me to tell him at dinner. I started to cry because my mom was telling me that she wasn't going to lie for me any more, so I finally said "Dad, I'm gay." In my head I was thinking that I was going to get kicked out, but instead he summoned me over and gave me a hug while basically telling my mom to shut up. As long as I was happy, healthy, graduating high school and wasn't pregnant, everything was fine to him.
AM: How do you approach people with compassion who do not understand that you don't fit the gender binary?
LM: As queer folks, we have both a curse and a privilege where we spend our whole lives validating ourselves and trying to prove to the world that we are real and so are our struggles. We know more about ourselves than straight-identifying folks who see themselves reflected more consistently in mainstream media because we spend a great deal of time reinforcing our existence. Straight cisgender people never really had to consider gender identity or sexual orientation for themselves, so education and learning happen with grace. I can't shut down in the face of people misunderstanding me because I can serve as an educator to them about these issues.
AM: Do you think that LMU has offered a safe space for you to be true to yourself?
LM: Yeah, I was really nervous when I came out with my pronouns [they/them]. I thought a lot of people wouldn't take it seriously or would joke about it. I worked with a team of all men and at first it was a bit challenging for them to grasp because I'm so femme presenting. However, within a couple of months, they were catching themselves and asking questions about my gender identity in an attempt to learn. My team for the most part has been amazing by calling me by my pronouns, so if I got offended at every single wrongly-worded question, I'd run out of patience and time. If I didn't come out, I would be inauthentic in this space being the director of LGBT Student Services. If I shied away from this challenge, I wouldn't be able to do my job and I wouldn't be able to look my students in the face and tell them that it is going to be ok.
Our conversation has been edited and condensed for clarity. Tweet comments to @LALoyolan, or email comments to jlee@theloyolan.com.
To see this article in the context of a larger feature about the queer experience at LMU, visit laloyolan.com/special_issues/queer_lions/.