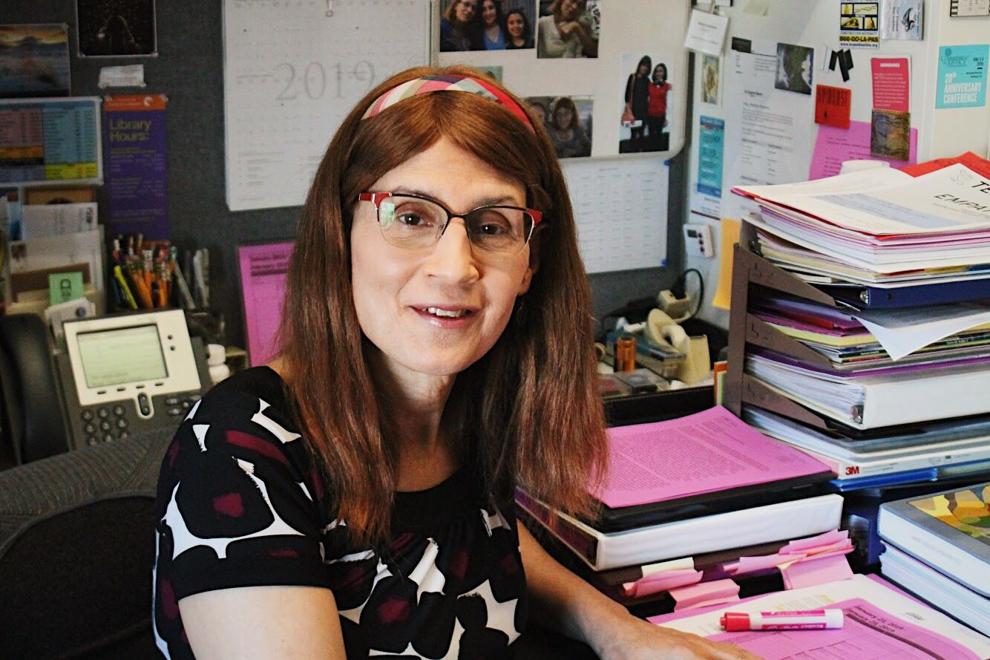 Professor Martina G. Ramirez is the Director of the Center for Teaching Excellence and professor of biology at LMU, as well as an LMU alumna (Biology, 1981). Ramirez has fought her whole life to be true to herself and I sat down with her to talk about her life story as an openly transgender woman.
Alex Myers (AM): What does it mean to be true to yourself as a trans woman?
Martina Ramirez (MR): It's a question of not pretending to be something that you aren't. I officially came out as trans on campus in 2010 and I've known since I was a little kid that I was different. It's also valuing yourself more than what's on the outside, meaning that I'm more than what society typically values in trans women, which does not entail their faith or their accomplishments.
AM: Did your ex-wife know that you were trans through your marriage and how did she react?
MR: I got married because I wanted to have a family and I didn't think there was any other way to make that happen. I thought the possibility of transitioning in my lifetime would never happen if I didn't have financial backing. I wanted kids and thought that in the situation I was in, having a family would only be possible if I presented as male. My wife and I talked about my desire to transition, but it was something I thought I could never do, so we just moved on together in our lives. When I came out to her, I basically told her "here's this aspect of myself," but in my lifetime I never thought that I was going to be able to do anything about this in the way that I wanted to because we were poor people and transitioning is expensive.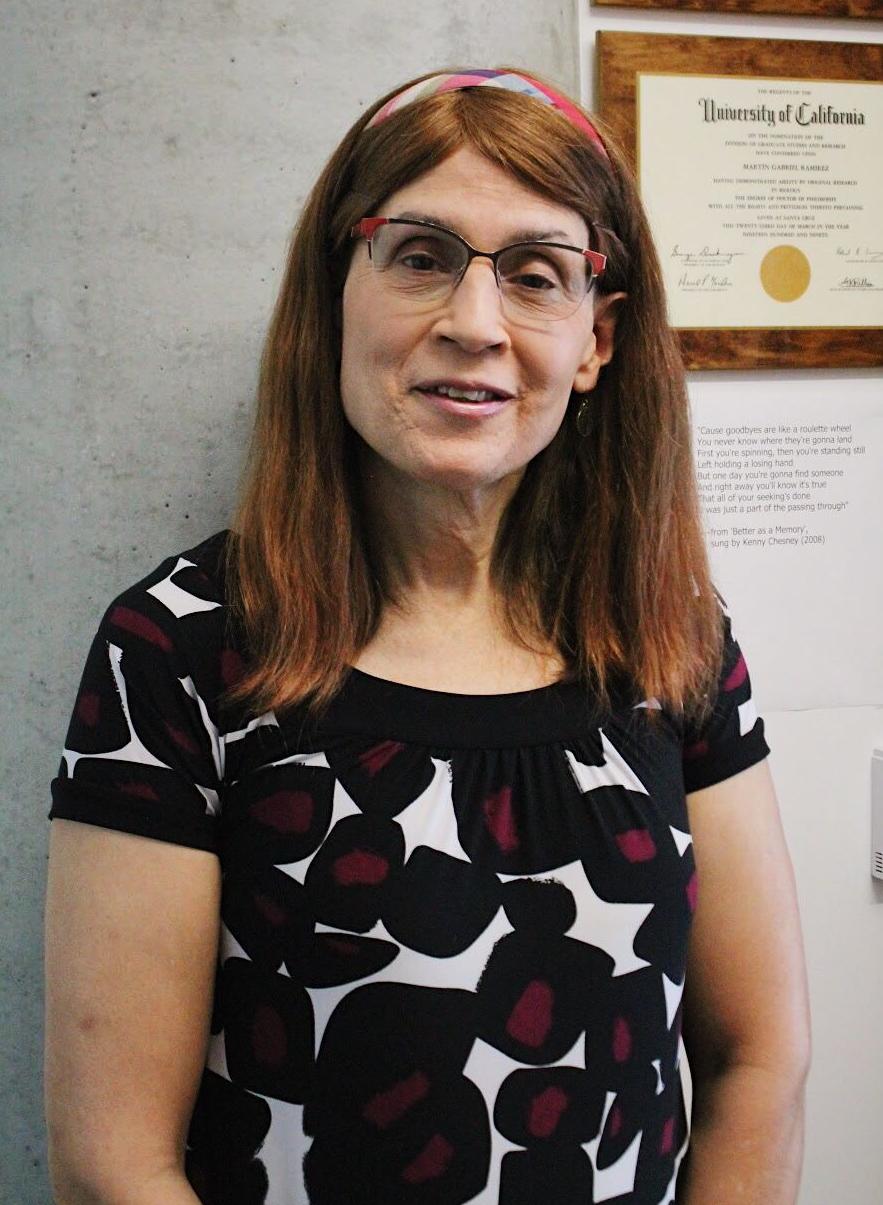 AM: When did you come out in the workplace as a trans women?
MR: During the 1990s, when I was working temporary jobs at multiple universities, I was open about who I was. I went to work dressed as a woman because I didn't really care what people thought as I was going to be gone in two or three years. However, when I came to LMU in 1999, I was uncertain about how being true to myself was going to play out as I wanted to get tenured and promoted. One of my queer friends on campus told me that in 2001 someone told her explicitly to never let people know she's gay because she might get fired or wouldn't get promoted. After 11 years of being closeted, I came out and received positive feedback from the students which I think showed the older people on campus that times were changing. I was working with young students every day who were living a life I wish I had. I was helping them get on a path to realize their dream, but I was going home at night and thinking about how I was so good at that while I couldn't live my own dreams—so that's why I came out at LMU.
AM: What did coming out to your family teach you about forgiveness?
MR: The person I was married to was shocked that I was actually going to transition at the age that I was because I think she assumed that I was just going to put up with this until I died. At my age, people have so much invested in the way things are. My wife has a good heart, and it's the reason why we got together, but I wasn't the person that she married and I was the one who pushed for the divorce until it was a done deal. My daughters can clearly see that I'm a happier person living on my own and also having transitioned. They're very open to people around them of any background and maybe that's because of who their parents are, but I think it's also maybe seeing me stay true to myself as a trans woman.
AM: Do you think the media is doing its job in portraying trans people?
MR: The media tends to present trans people who are younger and have had access to cosmetic surgery. They don't usually present older people and if they do, in a few cases like Caitlyn Jenner, it's kind of the same thing where they had access to high-quality procedures. The reality for majority trans people is rather different since they don't usually have access to all the resources to do everything under the sun. Moreover, not everybody had a chance to transition when they were teenagers. The whole business of putting just the most 'perfect' looking trans people up in front of the camera, in magazines and on websites is not even close to the reality for many.
Conversation has been edited and condensed for clarity. Tweet comments to @LALoyolan, or email comments to jlee@theloyolan.com.
To see this article in the context of a larger feature about the queer experience at LMU, visit laloyolan.com/special_issues/queer_lions/.