This season, the LMU women's basketball team is using their platform to speak about the issues that matter to them. Taking cues from the jerseys worn this summer by some WNBA teams with Breonna Taylor's name, as well as other professional and collegiate athletes taking a stand, the Lions took the court in their Jan. 16 game vs. Pepperdine to debut black jerseys and below each player's number, a phrase. "It was a team decision," said senior forward Jasmine Jones. "We wanted to make a statement." The Loyolan spoke to five of the players about what they had to say.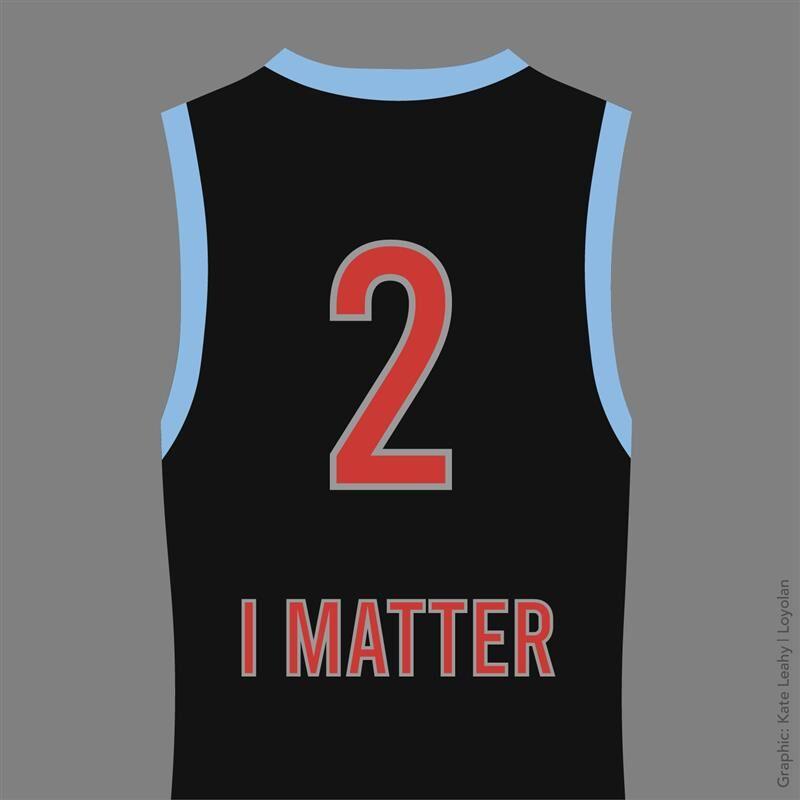 Sophomore guard Ciera "CiCi" Ellington went with a personal message for herself, her teammates, Breonna Taylor and the long line of Black women in the United States' names that have been swept aside before her: "I Matter."
Ellington said of her choice, "I feel like the platform for Black women is very small and I think that everyone else should know that we matter too." She spoke passionately about the intersectional problems she and other Black women face every day: "We're Black and we're women on top of that, so we can fall victim to everything: racism, sexism, classism, homophobia. We can experience everything." Ellington wants anyone who sees her jersey to know that Black women matter and deserve to be seen.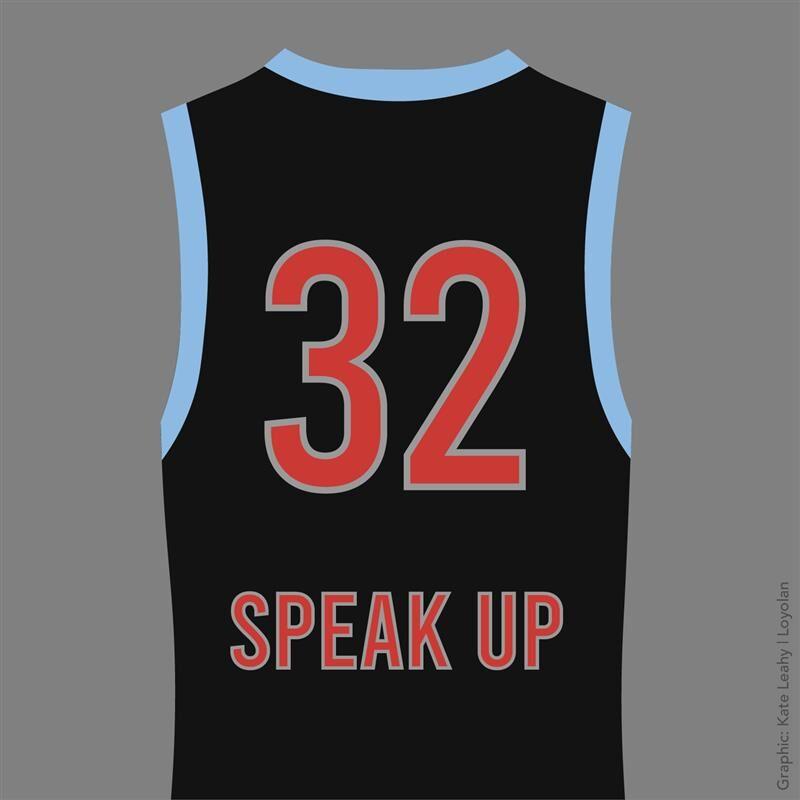 Redshirt junior guard Ariel "Ari" Johnson made her statement a call to action, not just for the women on the court, but for everyone who might see her jersey and remember the importance of using their voice: "Speak Up."
Johnson spoke with grounded conviction: "I think a lot of times, we forget how powerful our voice can be. Especially in times like this it's important for us to stand up and speak up for what we believe in and for what's right. I just wanted to put that as a reminder to everyone, we need to speak up."
She made sure her message was loud and clear. When it comes to issues of social justice, "Silence is not an option."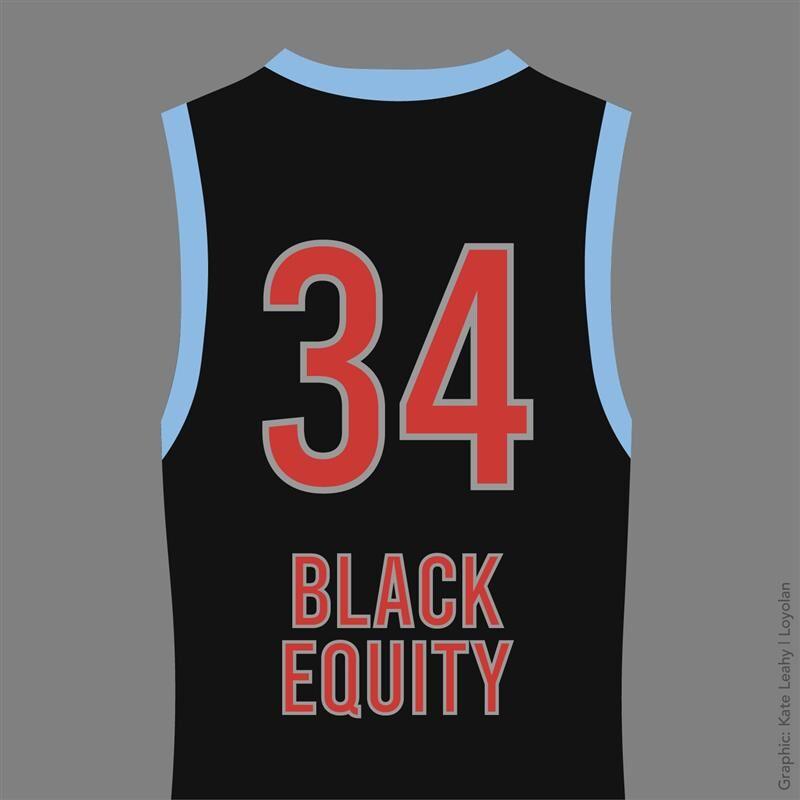 Sophomore forward Khari Clark chose a statement she especially wants white people to take note of: "Black Equity."
Clark spoke of the systemic issues people of color face, such as barriers to education and financial stability that she believes her white counterparts just are not very exposed to and need to be addressed in order to have true racial equity. "I feel like a lot of people, which is surprising, don't understand the challenges and obstacles that people of color and Black people face on a day-to-day basis," she stated.
Clark is looking to start a conversation with her jersey that she hopes can lead to active social change: "I think raising that question of 'what does that mean' and 'how can I contribute to that' is why I want white people to see Black Equity on the back of my jersey."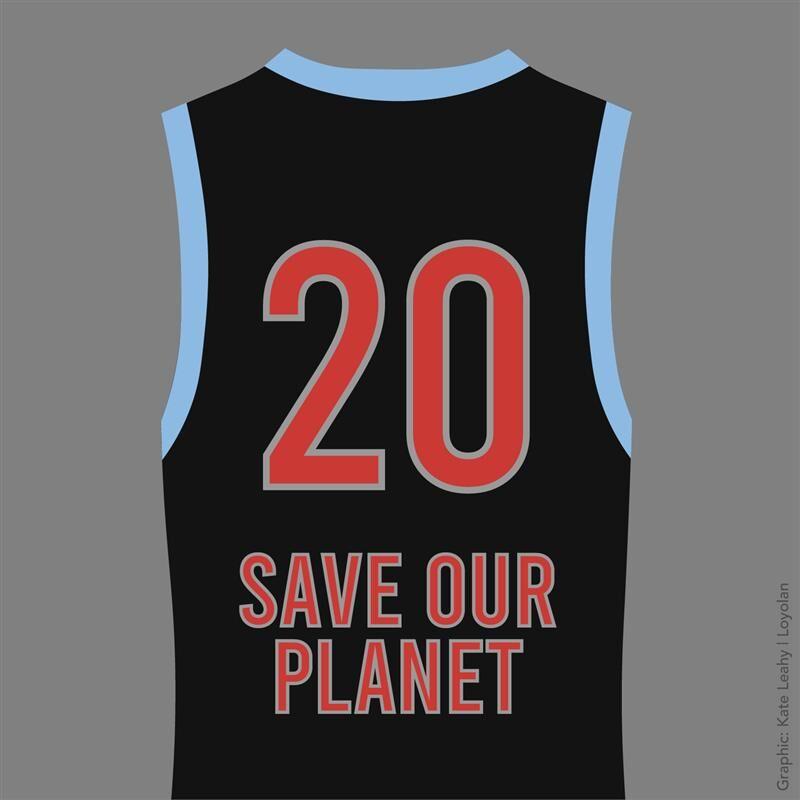 Jones cares deeply for the Earth and the people living on it and wanted to use her jersey to catalyze others asking questions and taking action: "Save Our Planet."
When asked what drew her to making this statement, Jones spoke of the two sides she sees to this phrase: "I looked at it as one, our planet is dying because of humans," Jones said, referencing oil drilling and deforestation among the harms being done. She continued with the other side to the phrase, "saving our planet as in everyone was put on this planet to love each other and we're killing each other," she claimed passionately.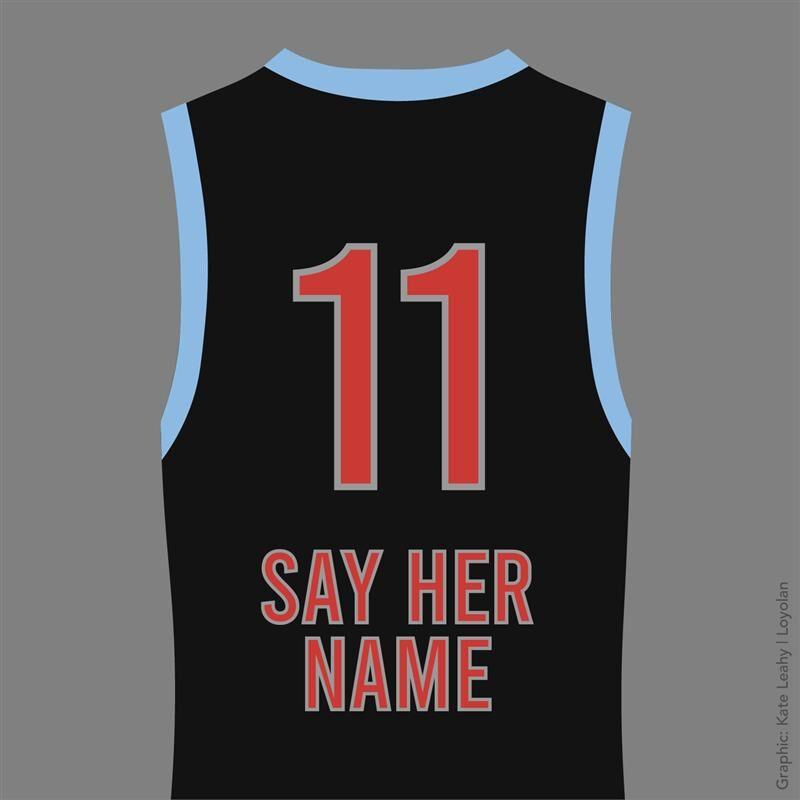 Junior guard Haley Herdman chose to put a statement on her jersey in solidarity with her teammates and to honor the life of Breonna Taylor: "Say Her Name."
Herdman explained simply, "I think it's important to lift the stories of Black women in our country."
Herdman decided to use her platform as an opportunity to amplify the voices of Black women who too often go unheard. She expressed, "My team, the majority of them are Black women and they are so powerful, and it makes my heart hurt to see the way that our country treats them." Her goal was "raising Black women voices and showing my support for them, for my teammates."
Women's Basketball Head Coach Charity Elliott has worked to encourage her players to use their voices and expressed incredible pride in the young women she's out on the court with day in and day out: "We constantly remind them of the opportunity that they have with the platform they have as student athletes. To me, the jerseys are just one more opportunity to use their platform, to use their voice to stand for something that is very important to them."
Coach Elliott spoke for the team when she said, "Not only do [the jerseys] look really good, but I think we all feel really good when they're wearing them."