The LMU men's basketball team received an estimated $500,000 worth of renovations to their hallway and locker room this season, but no such improvements have been made to facilities for women's basketball. Members of the women's basketball team have expressed their frustration with the lack of equal-caliber benefits they have received, as well as bringing up potential Title IX concerns in regards to the locker room renovations.
LMU Athletics started a fundraising campaign in 2020 called "A New Standard For Men's Basketball" with the goal of raising money to renovate the men's basketball team's facilities. This fundraiser outlined several projects specifically meant to improve the men's basketball program and attract high-profile recruits, including a "walk of champions" hallway and renovations to their locker room.
After reaching their fundraising goals, the walk of champions hallway and the renovated locker room were completed in November. The estimated cost of these two projects was $437,300-$524,760, with the majority of renovations being aesthetic upgrades to reflect LMU's brand identity. Some of these improvements include enhanced lighting, lockers and a back-lit LMU logo on the locker room's ceiling.
According to junior guard Haley Herdman and senior forward Jasmine Jones on the women's basketball team, their team has not received a walk of fame or any renovations to their locker room since LMU's rebranding, nor have they been informed of any specific plans to receive facility upgrades.
"The men's team at our school, they just got a new locker room … they have a super cool hallway with pictures and a hall of fame and everything … and we got nothing," said Herdman. "It's really bringing to the surface the true inequalities between men and women's basketball, and just men and women's sports in general."
Herdman and Jones brought up several problems with their locker room that have not been addressed, noting the team's frustration with how LMU Athletics has prioritized aesthetic enhancements for the men's facilities over the pressing issues with the women's basketball locker room.
"We have wooden lockers, in the summertime ants come … we have four showers and people have to wait," said Jones. " It's just small in general, it's just a really small locker room. We couldn't even use it because of COVID, our locker room was too small to use."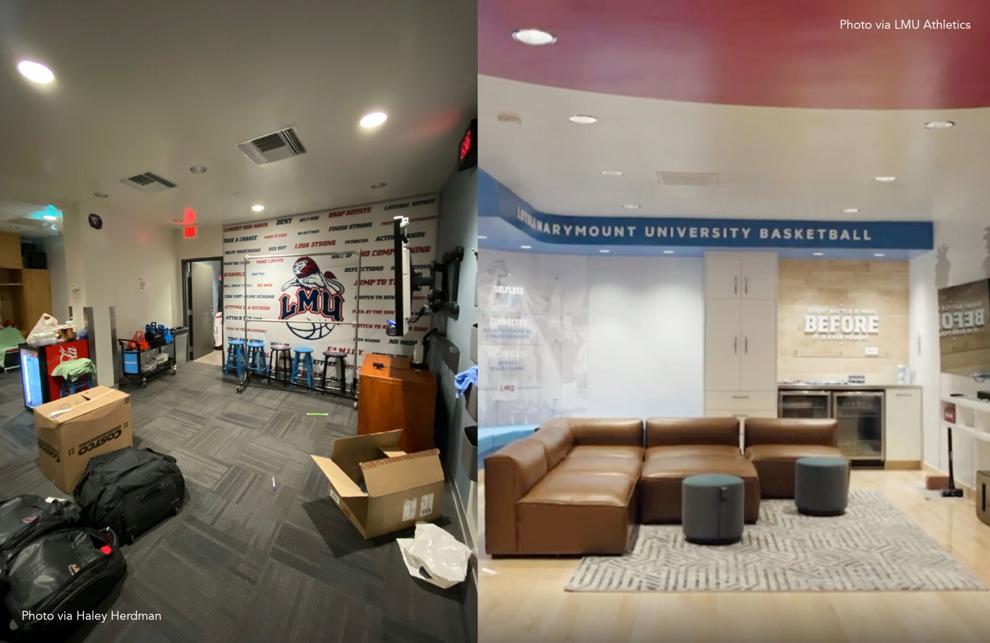 Herdman added, "We have mentioned these problems to people before and they try to take care of it, but all the problems just kept coming back. It's just kind of a slap in the face to see the men's locker room get all that renovation and then we can't even fix our problems in our locker room."
Athletic Director Craig Pintens responded to the Loyolan's request for comment via Director of Communications Matthew Lerman with the following statement:
"LMU Athletics is committed to diversity and inclusion and embraces the principle of equity—a key pillar of our mission statement. The beautification and rebranding of Athletics facilities, including in [Gersten] Pavilion's back hallway and men's and women's locker rooms, is a major initiative for us. Aesthetic improvements to the men's locker room were made possible late last year through a private donation earmarked specifically for that work. In these cases, the University is required to allocate the funds consistent with the donor's wishes. LMU Athletics will continue to pursue upgrades to all its facilities in an equitable manner and looks forward to these improvements being completed."
Pintens noted that improvements to the women's locker room are one of LMU Athletics' major initiatives, but the women's basketball players claim that their team has not been made aware of any plans for upgrades to their facilities.
In addition to feeling unheard and not respected by the athletics department, Herdman and Jones expressed concerns over the difference between the men's and women's locker rooms being a potential Title IX violation, regardless of where the funds for the men's facilities came from.
"Title IX is in place for these types of discrepancies. We and...women in general, deserve the same respect and treatment that the men do at this school," said Jones.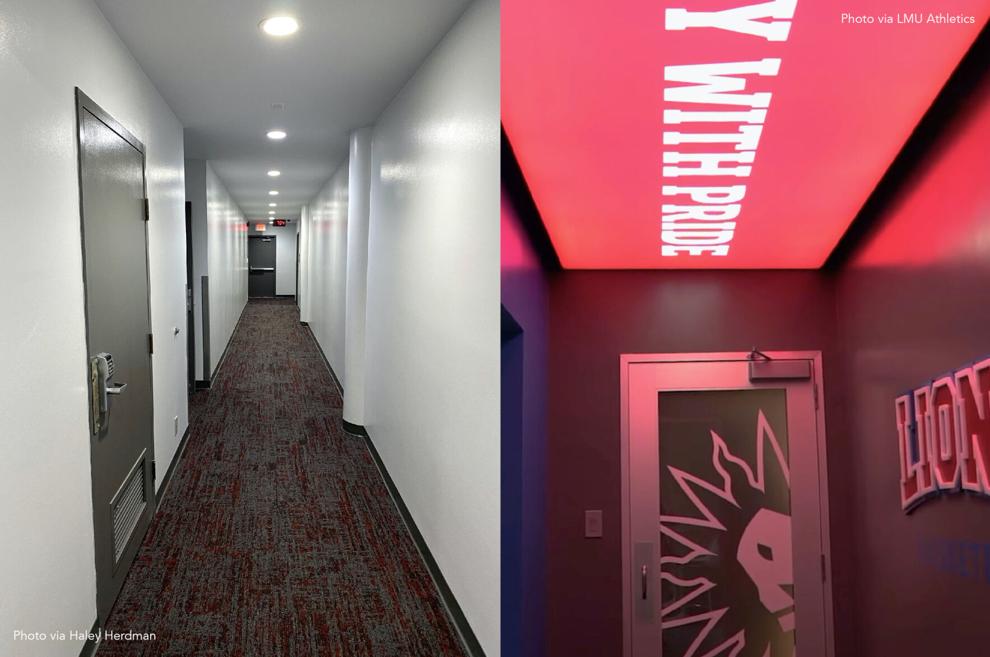 In their fact sheet addressing questions about the relationship of Title IX to the funding of school sports teams, the National Women's Law Center notes, "All money and in-kind contributions that a team receives, regardless of the source, are subject to Title IX's requirements. A school cannot evade its responsibility to treat its male and female athletes equally by pointing to outside sources as the cause of unequal treatment."
This means that under Title IX, a university cannot use private donations as justification for disparities between men's and women's teams. If a school accepts donations to upgrade their men's athletic programs, they still have a responsibility to provide accommodations of equal caliber for their women's teams — even if those funds need to come from the athletic department's budget.
In an interview with the Loyolan, staff attorney Sommer Dean from the Student Press Law Center explained that individual cases of gender disparities do not typically warrant a Title IX investigation in and of themselves, but holistic inequalities between all of the men's and women's athletic programs at a given school would be a legal issue.
"When you see colleges or universities that have a big disparity in resources or in facilities for men's teams versus women's teams, it certainly gives you pause and is worthwhile to look into," said Dean.
A disparity in the quality of facilities for men's and women's basketball likely will not lead to an investigation, but a larger pattern of women's athletics routinely being denied equal opportunities, benefits and treatment would be a violation of Title IX.
Regardless of whether or not this is a legal issue, Herdman and Jones believe that LMU Athletics has a moral obligation to provide the school's female athletes with equal-caliber facilities.
"At the end of the day, I think there is just a massive inequality within the LMU athletics department that needs to be addressed," said Herdman. "We want to know why and [if it will] ultimately be fixed, whether that's for my team or other women's teams … I think we all feel this way and speak on that."