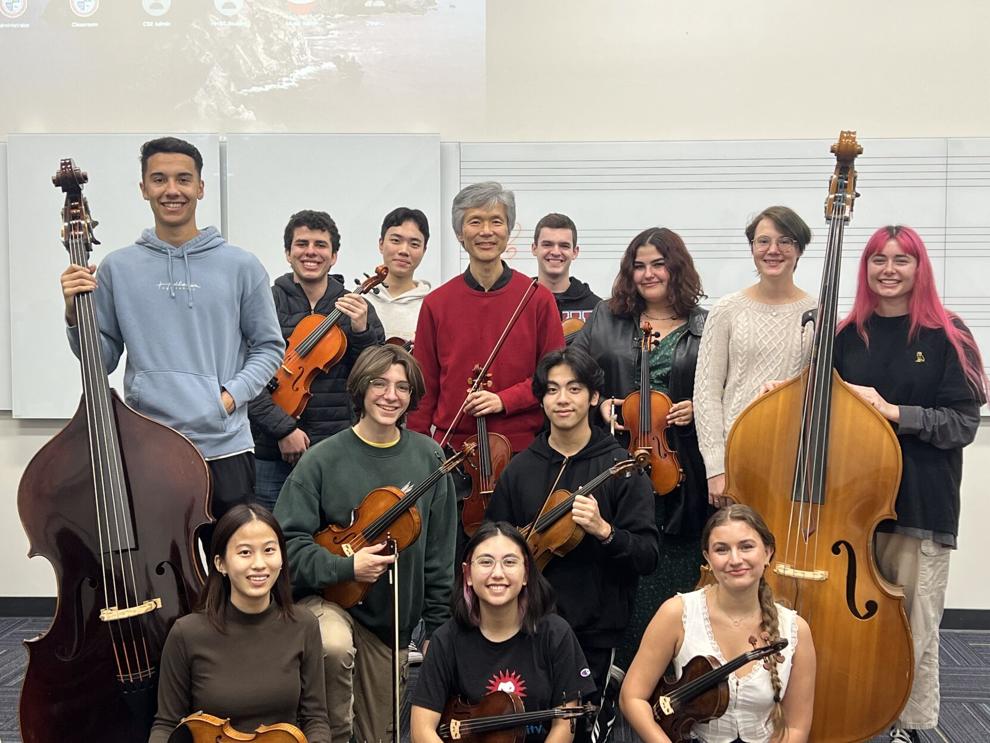 Who knew John Denver, Studio Ghibli, Mozart and Gregorian folk tunes would ever be played at the same event? Incorporating classical and contemporary pieces as well as having a sing-along and dance break, LMU's String Ensemble put on a stellar performance at the Sacred Heart Chapel on March 18.
Ken Aiso, applied music instructor and director of the String Ensemble, put together the unorthodox yet tasteful program. It preserves a standard classical tradition while engaging a modern audience. He encourages the members of the ensemble to be involved in the music selection process.
"They wanted to play some Studio Ghibli music," said Professor Aiso. "I wasn't familiar with it, but we just got some music, quickly arranged it and I learned the songs. So that was a student initiative." He also credits Jean Sibelius' "Valse Triste Op. 44 No. 1," a stand-out piece from the performance, to the student who requested it.
The "Ponyo" score by Joe Hisaishi and "Take me Home, Country Roads" by John Denver were the concluding, sing-along tunes. Erin Calder, a second-year double bass player, revealed that originally only the lyrics were going to be printed in the program pamphlet. However, Professor Aiso recognized that the audience may not know the "Ponyo" score as well as "Take me Home, Country Roads," so he arranged for a few members of the ensemble to sing it and choreographed a dance routine.
"I actually unintentionally kind of signed myself up to sing it, but it was really fun," Erin admitted. Professor Aiso identified the new styles of performance in the ensemble as a way to attract wider audiences instead of a more formal "gray-haired" crowd. "I hope that we demonstrated the possibilities of the ensemble and that people talk about this concert and come to the next one."
The success of the unique performance was no easy feat. Professor Aiso was tasked with bringing students from varying levels of experience and skill together to build a cohesive program.
He compares leading an ensemble to cooking, "You start and there's a recipe you follow. But when it comes to it, you have to decide on the spot if it tastes right." It's a matter of knowing the music, listening to what you've got and understanding who plays how.
While there was a fairly large audience at the chapel, there could be more support shown for the music programs at LMU. There is a strong community with many events, and it's important for students to be aware of the world-class performances they produce.
"There's just so many talented people involved in the music program. Everybody should just get their music heard and people should come out and support them," said Aidan DeCure, a third-year double bass player.
Professor Aiso expressed how music was an important uniting element for LMU. It's beyond being a musician or an audience; music is about listening to one another so that all of our voices may be heard.