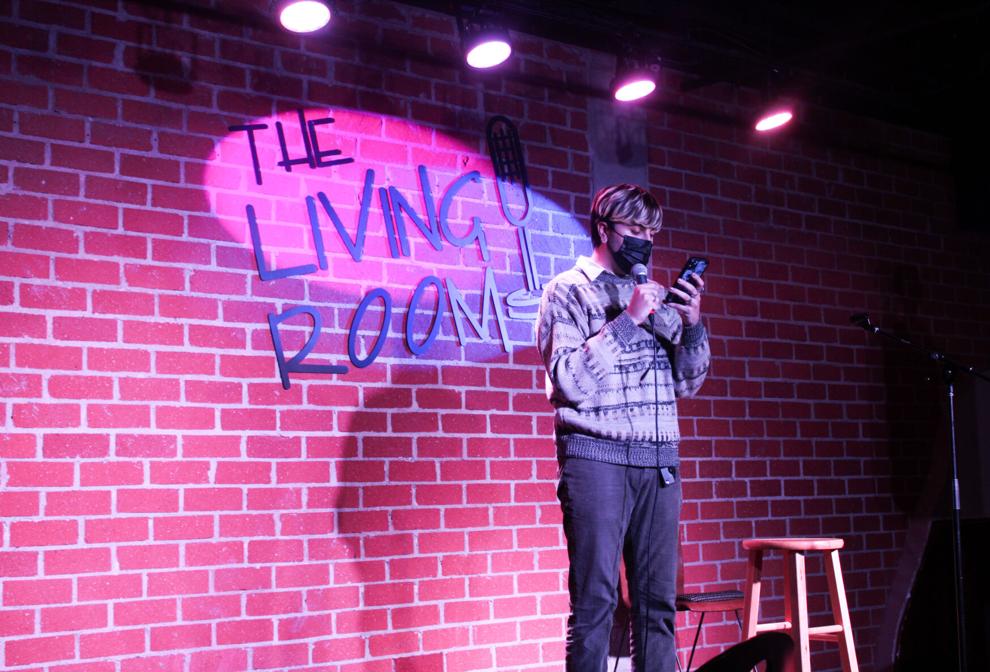 Instead of the reoccurring Monday Open Mic Night, where Lions are encouraged to share their jokes and talents, The Hear ME Roar poetry night took place in the Living Room. On Oct. 11, Hear ME Roar asked all LMU poets to get up on the stage and share their poetry.
The night started off a little slow. Not very many poets wanted to stand on the stage and pour their heart out to the small audience. But with a passionate reading of a Lana Del Rey poem starting the night off right, the audience gained confidence and excitement.
Tommy Vercelli, a junior screenwriting major, shared a spoken word poem about his experience of coming out. The poem described his family members' reactions and his emotions about coming out and being who he really is.
"I actually had to write this poem for a class my first semester at LMU. I originally just wrote the poem, put it aside and thought I would never look at it again. But when I saw this poetry night on Instagram, it was the perfect opportunity for me to share it," said Vercelli.
"Hearing that people liked my poem was definitely the best part of performing tonight. As a writer, it is so motivating to get feedback and have it be positive. It makes me only want to write more. If I am moving people, then I know I am doing something right."
Vercelli's poem was a crowd favorite for sure. But Vercelli is no amateur when it comes to writing.
"Right now I'm kind of focusing on scripts for my screenwriting classes, so I haven't written very many poems, but poetry is the way I relax and decompress. It's an emotional journey for sure but it's cool because I get a good poem out of it," he said.
Given that this was the first poetry night of the year, many poets were nervous and had never done anything like getting up on a stage in a long time.
"I was very nervous. Because of [COVID-19], I haven't been up on any sort of stage in over two years so I was definitely anxious. It did help that my friends came to support," said Vercelli.
There were several different kinds of poetry shared at Hear ME Roar. Some students shared short, playful poems, while others read rap lyrics they were working on. Every poem told a story.
"I really like the writing style of slam poetry because I can share more personal experiences. I think it's a good way to deal with them and to help others get through similar things," said Vercelli.
Some audience members were so inspired that they wrote a poem on the spot to perform.
"I entered without knowing I was going to perform, but I said screw it and performed anyway. I wrote my poem 15 minutes before I went on with a friend of mine, and most of it was just jokes. I could barely get through the poem. I decided the last stanza to be more serious than the rest, to fit more of what people were saying earlier that night. It was also relevant to what I was feeling at the time," said Jorge Santana, a sophomore business administration major.
Overall, the Living Room was transformed into a welcoming space where Lions could share their feelings and experiences through poetry.
"I felt blessed to be able to have such a safe space where I can share my story. This is my first poetry night and I will definitely be coming back," said Vercelli.