A brand new exhibit has graced the Laband Art Gallery, "June Edmonds: Full Spectrum", which displays her best works from the past 40 years. The exhibit ranges from her first-ever oil painting to her most recent American flag collection –– but all pieces emphasize her commitment to Black positivity.
For the past four years, Karen Rapp has been directing and curating the Laband Art Gallery for students and Westchester locals alike.
"I became aware of June's work a few years ago through her American flag paintings series for which she has received much acclaim. I wanted to present this 40-year survey of her career because she has been making stunning works from a Black feminist perspective that speak to everyone," said Rapp.
Rapp has been anticipating the exhibit for the past few years, excited to bring Edmonds' work to LMU. Edmonds has also virtually visited campus as the guest speaker in a KaleidoLA event last year.
Rapp, along with LMU student audience members, was inspired by Edmonds' commitment to promoting Black voices through her artwork. She creates many powerful pieces through a patriotic lens, emphasizing the racial injustice deeply rooted in American culture.
A few years ago, Edmonds took a road trip through Tennessee, horrified and astonished by the number of conservative flags she saw flying high. During her trip, she had a dream about an American flag looking exhausted and tarnished, which inspired her project "Carney and The 54 (A Memorial)."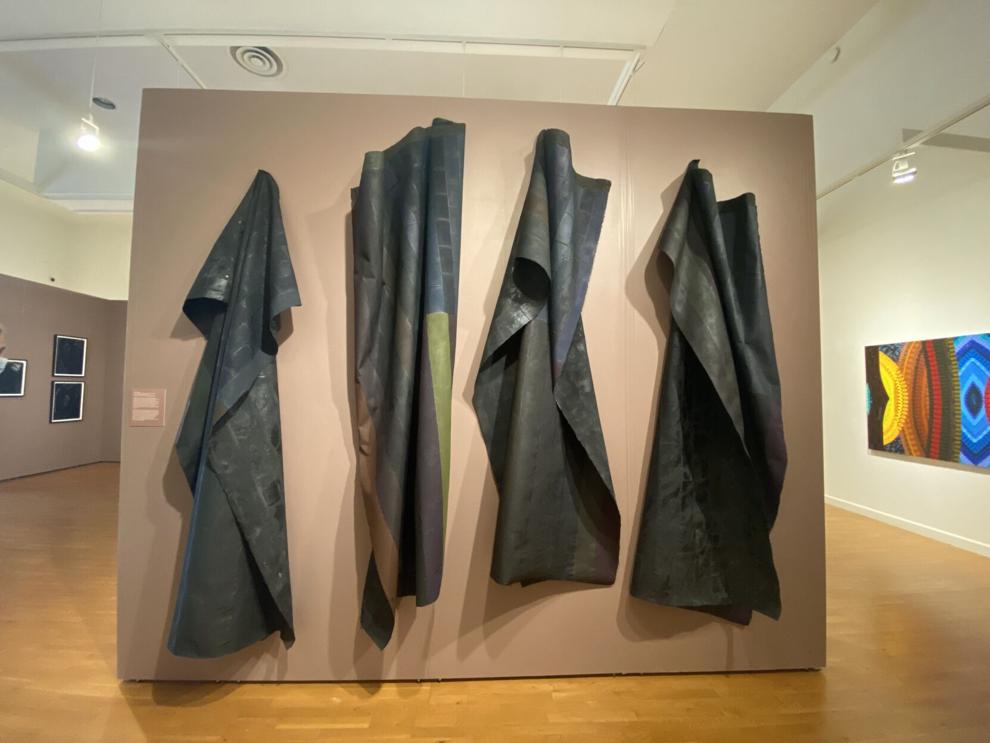 The name comes from Sergeant William Harvey Carney, the first African American soldier to receive a Medal of Honor. During the Battle of Fort Wagner, Carney was shot multiple times in battle but still mustered the strength to save a fallen American flag.
The symbolism of the American flag, partnered with Carney's backstory, inspired this specific project and another collection of American flags.
Four of her modern American flags are displayed at the exhibit on campus, but Edmonds made 30 pieces in a variety of sizes. These pieces feature thick, painterly acrylic brushstrokes on canvas. The same style is echoed through her other recent works, where in-person viewers can see the dramatized texture popping off of the page.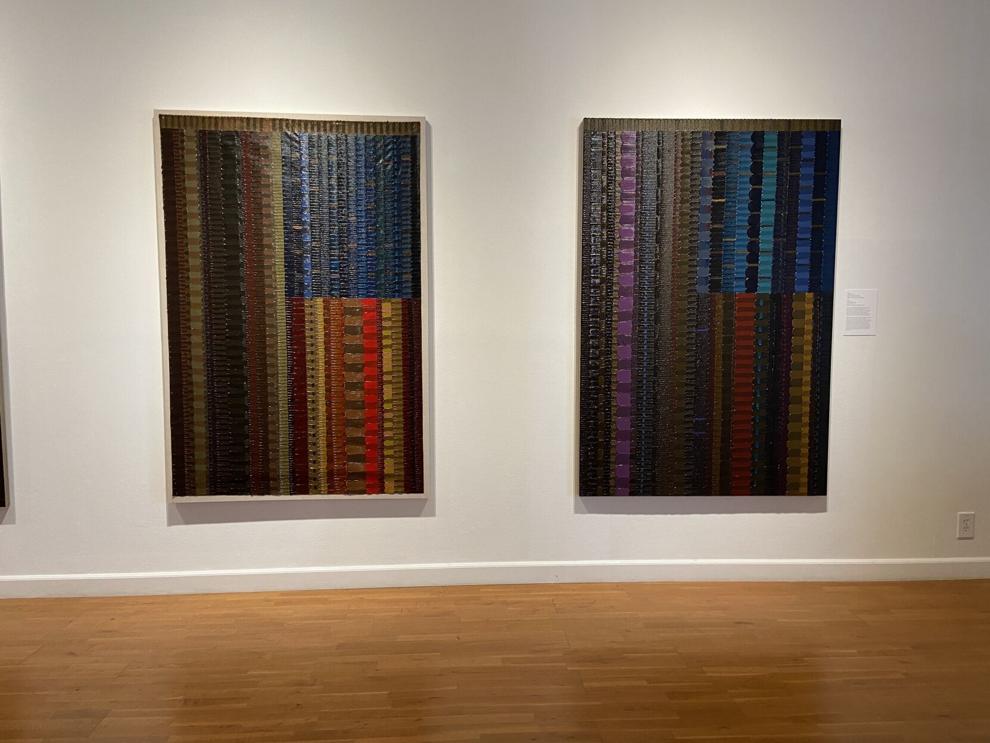 Some of the flags are specifically dedicated to racial justice pioneers like Claudette Colvin and Breonna Taylor.
While many of the pieces emphasize Black positivity through a patriotic lens, some represent her college days at San Diego State where she was able to find her identity as an artist. Her college work allows students to find inspiration and connection to their own current artistry.
"I always think about what students will gain from an exhibition. In this case, the show opens with a wall of stunning artwork June made during her undergraduate years. There is a wall of self-portraits that students can relate to from their own practices," said Rapp. "This exhibition is meant to be inspirational. June's exhibition tells the story of her successful trajectory and celebrates it."
Full Spectrum is not the only exhibit scheduled for the school year, as Rapp has planned "Agua," an immersive video installation by Argentinian-born, Los Angeles-based artist Luciana Abait.