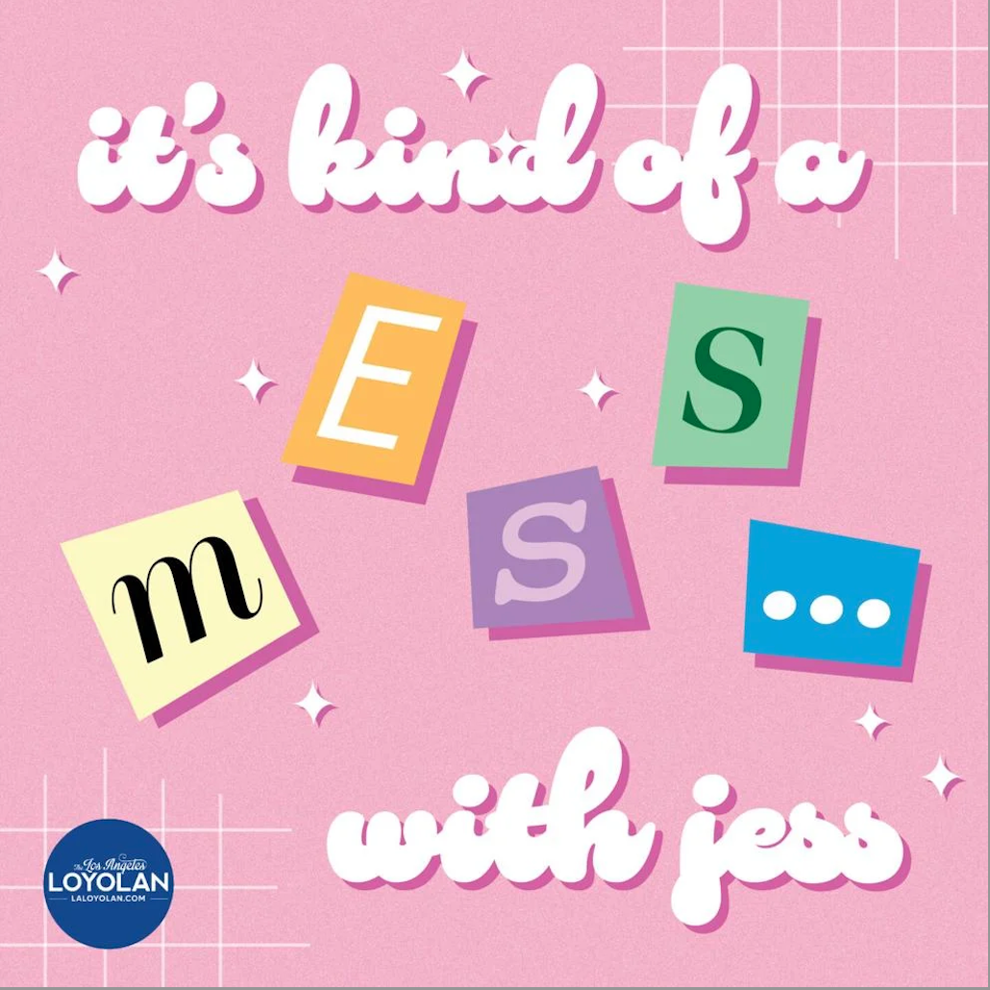 This week, Life+Arts set out to interview Jessica Mingalone, the host of the Loyolan's new podcast, "It's Kind of a Mess…with Jess."
Athena Cheris (A.C.): It's time to get to know Jess from "It's Kind of a Mess... with Jess." Given the content of your podcast, I was curious, what's your favorite place that you've been to in the world and why?
Jessica Mingalone (J.M.): In the entire world? That's so hard. Probably Lake Annecy … it's just so beautiful. Everything about that little town is perfect and amazing. It kind of reminds me of a storybook or a fairytale town. I went there this past summer. I was living in London the entire summer, so I wanted to travel a lot. I took a train from Florence, Italy, to Geneva, Switzerland, and then I got a taxi from Geneva to Lake Annecy ... I heard rumors that Lake Annecy has the cleanest and freshest water in all of Europe. The lake was turquoise ... I would 100% go back. I kind of want to go back in the wintertime because it would be such a pretty Christmas-y winter set-up city.
A.C.: That makes me wonder, what's your favorite season back stateside?
J.M.: I would have to say fall because I grew up on the East Coast. I'm from New Jersey, and we have really pretty autumns — the leaves change really pretty colors. I love Halloween. I love pumpkin spice lattes; I love apple cider. I love any sort of autumn or fall activity. I love cozy warm fires. It's just an overall … good vibe. I really like it.
A.C.: Now, you brought up New Jersey. I heard a rumor that you think New Jersey has the best bagels?
J.M.: Oh, we 100% have the best bagels and the best pizza.
A.C.: Better than New York?
J.M.: Yes. Well, I think New York has better pizza, but, I mean, our pizza is basically New York pizza because I live 25 minutes from Manhattan. So all and all, it's pretty much the same. But bagels? New Jersey has better bagels than New York.
A.C.: Does anything in LA come close to a New Jersey bagel?
J.M.: Yes. Hank's Bagels — it's in Burbank. I went there today.
A.C.: Oh, wow.
J.M.: I know. I drove all the way there. I've gone there three times this week to get bagels. I have a bagel addiction. If you are going to get any information from this interview, it's [that] Jess has a bagel addiction. I love bagels so much.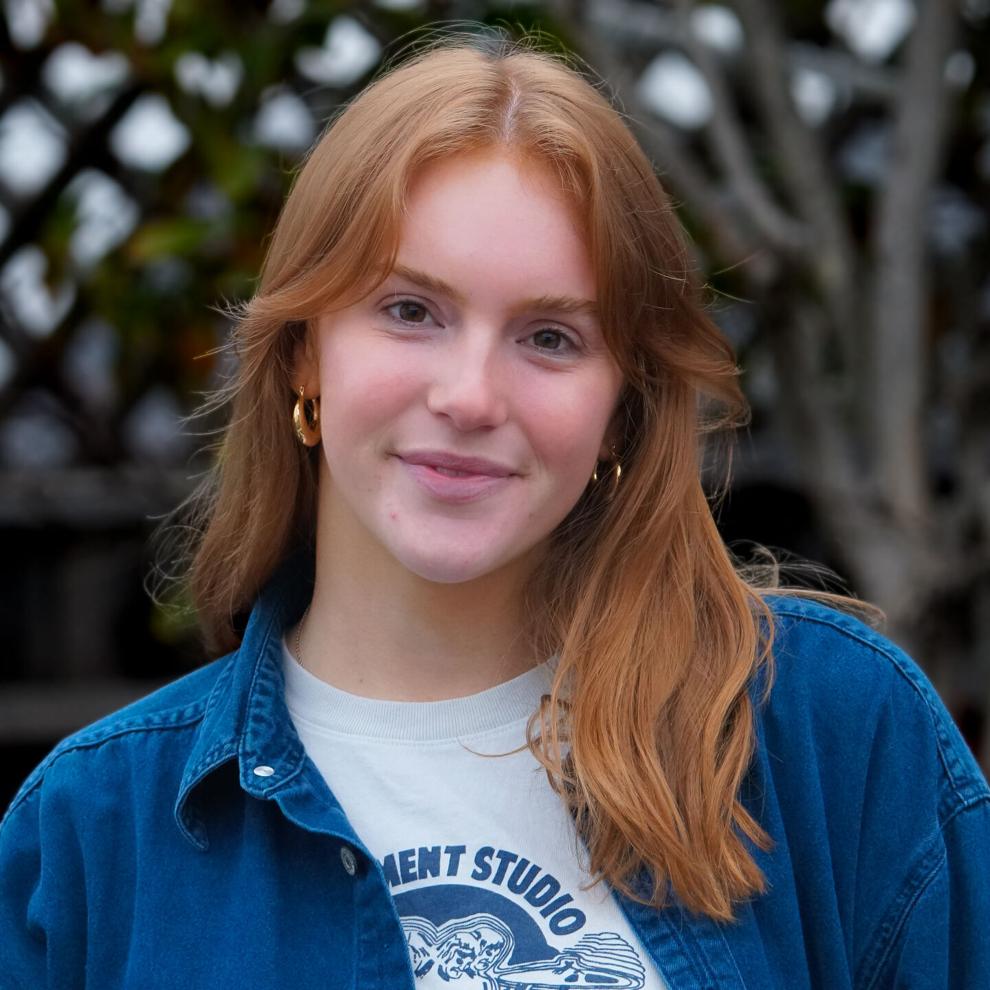 A.C.: Will there be a bagel episode on your podcast?
J.M.: There has to be. I'm going to work on it, and we'll get a bagel episode going ... It's funny because I'm actually allergic to bagels, and I still eat them.
A.C.: How are you allergic to bagels?
J.M.: I'm not supposed to eat gluten. I'm not supposed to eat bread, but I still do because, you know what, you only live once. The worst thing that happens is [that] I have really bad stomach issues, and I can live with that, but I can't live without bagels.
A.C.: I appreciate the resilience, and it's totally fair. I would do the same thing. What's your favorite movie theater snack, because I know you are interested in film as well?
J.M.: Yeah, I'm actually going to a movie tonight, too. I love Milk Duds, and I really like nachos. I could definitely eat up some cheap fake nacho cheese. It's so good.
A.C.: What movie are you seeing tonight?
J.M.: I'm going to the New Beverly Cinema, which Quentin Tarantino owns, and I'm obsessed with Tarantino. So bagels and Tarantino are my two loves in my life. He owns this theater, and he plays a lot of older movies and movies that he likes ... Tonight I'm seeing, I don't even know what the first movie is, but it's with Nicole Kidman, and then the second movie they're playing is "Practical Magic" — also with Nicole Kidman. So I guess they're highlighting Nicole Kidman tonight. But the best thing about all of this is that you get two. So you get basically two tickets [because] you're seeing two movies, a popcorn, a candy and a soda for 10 bucks.
A.C.: You found the best bagels and the best theaters ... Since you are also graduating this year, what is your advice for freshmen?
J.M.: Don't stress. Don't don't overthink anything. Try out a bunch of new things. Even if you don't think you would really love them, still do it. I transferred here my junior year, and I had never done journalism before. I was a film major and was just all film. I came here, majored in journalism, and I [thought] maybe I'll join the school newspaper ... Joining the [Loyolan] was the best decision I ever made because one, I made a ton of new friends and met some amazing people. Two, it opened my eyes to a different industry and a different way of communicating and looking at things. I would've never started this podcast if I never joined the Loyolan ... So I think going out and doing things that you're unfamiliar with is good and you should do it.
Be sure to tune into Jess's podcast to learn about all the exciting places right here in Los Angeles.