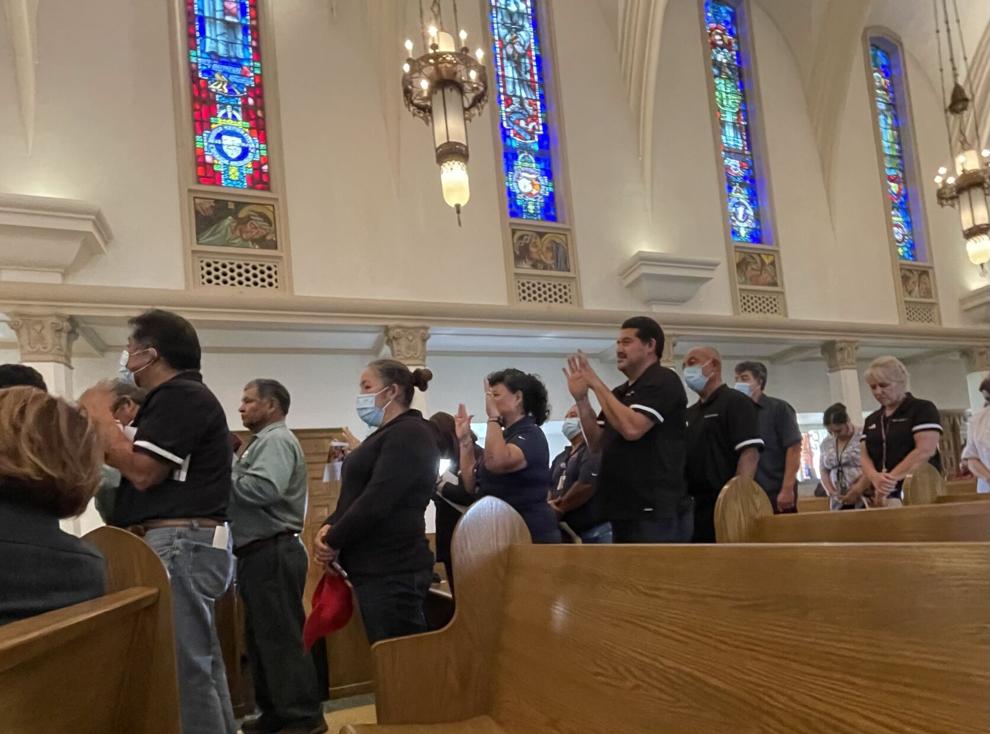 On March 30, a statement penned by a group of Facilities Management (FM) workers requesting higher wages was distributed at LMU's Cesar Chavez Mass at Sacred Heart Chapel.
The plea first surfaced on March 29 at the Hidden Uniforms event, and was addressed to the entire LMU community. Its message was amplified on behalf of FM workers by Anna Harrison, professor of theological studies, during the Cesar Chavez Mass. President Timothy Law Snyder, Ph.D, welcomed the LMU community to the interfaith service and offered words of appreciation for FM workers.
"[FM employees] are joining their pleas to the cry for justice of Chavez," said Harrison. "[They] are insisting that the wages many of them make are insufficient for feeding their family." Harrison went on to explain that public action was necessary following many years of outreach to the LMU administration regarding fair working conditions and wages.
FM workers are seeking help from the LMU community to call on President Snyder for an increase in wages to $21 per hour.
"The workers are afraid to distribute the document themselves or to sign their names to it in part because they have often been told not to discuss their working conditions and wages with students or faculty," said Harrison.
Sodexo employees have anonymously expressed to the Loyolan their frustration over poor work conditions.
One stated, "It's not enough yet, and this is the reason. We don't have enough workers because the rate is too low, too low, too low. We need a lot of workers."
They recalled that an average workday often consists of one worker solely operating 2-3 stations from open to close, on top of preparations and cooking. After the Mass, this employee gestured to the chapel explaining that the celebration and gratitude expressed at the event is not felt in the workplace under Sodexo management.
A second Sodexo employee added, "We want more payment for us, because we work extra time and very hard. Nobody [is] happy in the kitchen in this time this year. It's very hard this year working. I don't know what we can do. Where we can go to help us."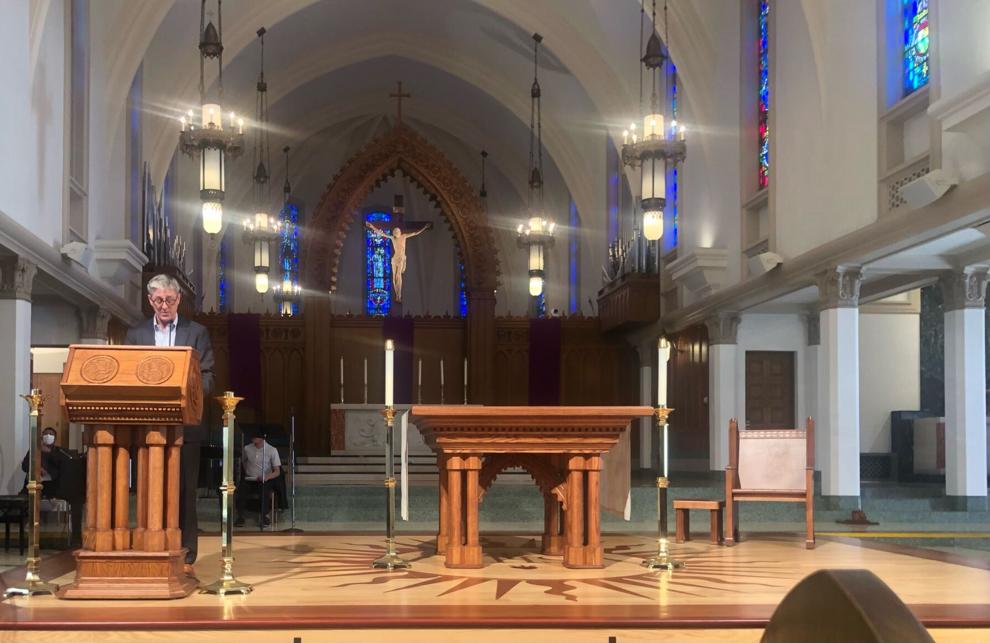 One FM worker wants Snyder to create new or improved package deals with benefits and guaranteed wages for workers based on the number of years they have spent at LMU.
"I came back [after COVID] and they gave us 2% [raise]. I mean, they say because cost of living, but you know how it is, 2% is not gonna go too far. It's what, 30, 40 cents?" said one FM employee who suggested improving package deals.
That FM employee does not feel confident that a 2% wage increase is enough.
The Loyolan spoke with President Snyder about the statement at the end of the mass.
"Well, we're always thinking about these things. I'll look it over and then we'll talk about it as a team and see where we are," said Snyder.
If you want to read the full text of the statement you can find it below. Click through to find a Spanish translation of the statement. The Loyolan will continue to follow this story as it develops.