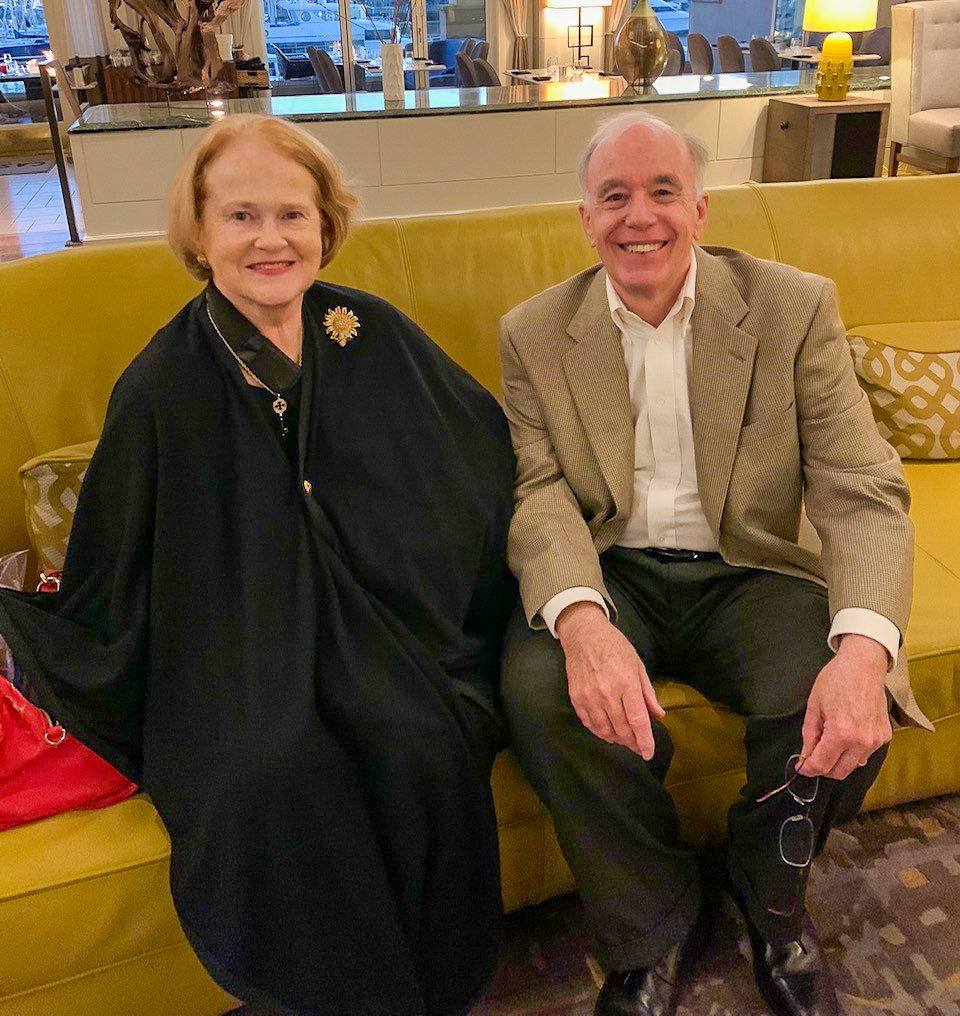 Despite facing gender discrimination on campus during her time at LMU, Karin Amour ('79) persevered and found her college family at the Loyolan. She never let unfair challenges interfere with the enjoyment of her work or her peers, and she enjoyed both immensely, practically writing the script for being a student media business manager and making several lifelong friendships along the way.
Amour's arrival on campus coincided with the tail end of the merger between Loyola University and Marymount College. In fact, during this period, some male students still referred to LMU as "Loyola" in defiance of the union that joined the two schools. Unfortunately, Amour encountered this brand of prejudice almost immediately.
Throughout high school, Amour had been an outstanding debater and intended to continue her debate team journey on the Bluff. What she didn't plan for, however, was her immediate dismissal by LMU's then-coach of the debate team.
"He said, 'It's just my personal opinion that females don't fight hard enough.' Well, he didn't know me," recalled Amour.
Spending four years on the sidelines pulling files for a team of men didn't appeal to Amour — shocker — so she promptly left the team and told her English professor what happened. He placed a quick call to LMU Financial Aid regarding a work-study position at the Loyolan, and within minutes, Amour found a new path at LMU.
She became the first female business director in the 50-year-old newspaper's history.
Bear in mind that Amour was a first week freshman at this point and didn't have a predecessor to learn from. She wasn't given a set of expectations or a job manual. Heck, she hadn't been left so much as a sticky note.
Despite the steep learning curve, the Loyolan became Amour's second home and its writers her adopted siblings.
"We became like brothers and sisters in crime and in fun, so you can imagine we lived there. We were in those rooms all the time," said Amour of the Loyolan offices.
Her job on paper involved covering a certain percentage of the budget with advertising sales, but her actual contributions stretched much, much further. Throughout Amour's first semesters with the Loyolan, she helped with typesetting, feature writing, copy editing and, of course, effectively starting the business manager position from scratch.
One article sticks out from the rest as a memorable document of Amour's journalism. A female student was sexually assaulted near McKay Hall in between classes one evening, and an RA phoned the Loyolan because campus police were not taking the incident seriously. Amour, being the only woman in the newsroom at the time, was sent to speak with the victim.
Upon returning to the office, Amour was asked by her male colleagues to include the victim's name in the piece. She refused, and a disagreement soon broke out over the question on anonymity.
"This poor girl; all she wanted was to tell a story so that other women were aware of what was going on," said Amour. "We were able to do it after a lot of negotiating and kept her name out of it, but I don't think they ever forgave me for not telling them who it was."
The resulting article left a lasting impact on the student body. Campus security installed lighted emergency stations in various locations across LMU, so that students could request assistance or an escort at night from class to class. It also contributed to a heightened mind for safety at the growing University.
There were lighter moments, too. Amour recalls a staff photo being taken each December, in which absent members weren't afforded the courtesy of a 'not pictured' distinction; instead, their heads were photoshopped onto lampshades and other random objects within the photo. The Loyolan is proud to report that Amour's head stayed on her body in each staff photo.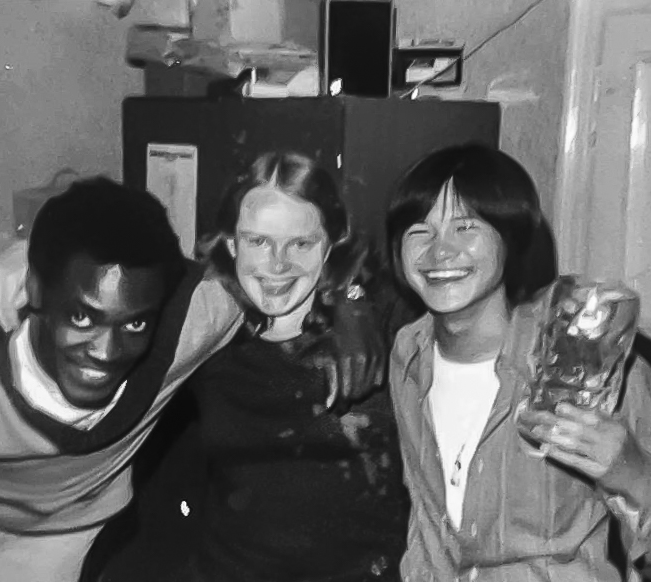 After studying abroad in France for a semester, Amour returned to the Loyolan and continued to write in various capacities, most notably as a food taster on behalf of the LMU community. You know that one job in medieval kingdoms where someone had to be the royal taster so the monarch didn't get poisoned? Amour was the modern-day version of that, reviewing local french fries and ice cream sundaes with fellow writers — all in the pursuit of journalistic excellence, of course.
The close of her college career saw Amour apply the skills she learned at the Loyolan to post-grad life, becoming a typesetter for Swimming World Magazine and later consulting for companies putting in their own typesetting equipment. As a result, her newspaper days never felt too far away. Just this past September, Amour returned to the Bluff for the Loyolan's Centennial Celebration.
While there, Amour expressed enthusiasm for the Loyolan's new all-digital production model, noting lack of paper waste and instant publication as two major benefits of the change. She also informed key members of the Loyolan about some exciting news: in partnership with the Gift Planning department at LMU, a percentage of her estate will be donated to the Loyolan upon her passing.
"When you get that question from your attorney about what is important to you … well, I want to see students trained to put out a good, solid news story. I want to see solid writers coming out that can go to work for the major newspapers. You can't beat that," said Amour.
At the close of the Centennial Celebration, Amour stood on the steps of Sunken Gardens to look upon one of the few unchanged parts of campus from her own college days: Sacred Heart Chapel. The scene brought back a wash of memories and a sense of clarity for time well spent.
Now, thanks to her planned gift and trailblazing ways, Amour's call for ethical journalism will ring true at LMU for generations to come. It may also serve to inspire future students to exhibit the same level of perseverance that lifted Amour beyond the gender discrimination that tested her LMU experience early on.
"One thing the Jesuits will teach you is to stand up and be proud of what you believe in," finished Amour. "Never back down. If you have firm belief in something, let it be known. That is what happens during those four years. You grow up, learn to live with other people and you take these wonderful classes that expand your horizons. You learn you can make a success of your life if you just fight for it and dream it and believe it."