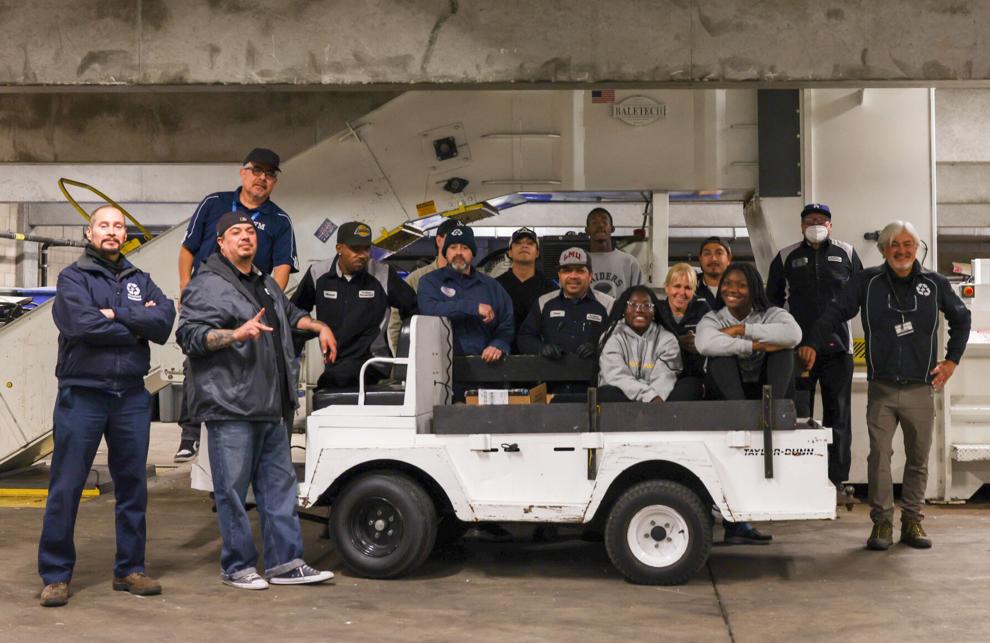 Over the course of 2022, LMU was named the No. 8 Green College in the U.S. by the Princeton Review and continues to make strides in sustainability. This achievement comes off the back of decades of work in recycling and sustainability.
LMU has been making strides in its recycling and composting goals through the recycling and waste management program on campus. Bill Stonecypher, the manager of the solid waste management and University recycling program at LMU, spoke to the Loyolan about these programs and how they impact the community.
"One of the things I wanted to stress is the social contract we have with the LMU community. People don't realize it, but every time you recycle something here, it is touched by an LMU recycling staff member and sorted into grades right here on our sorting table," said Stonecypher.
"Without student support, initiatives like composting campus-wide would probably be months or years behind from where they are now, so the students have been key to our whole program … we're a true partnership of students and staff here and [in] the program itself," continued Stonecypher.
Stonecypher gave some history behind the program, referencing California Assembly Bill 939 as the creation for a recycling program in 1991. Following this bill, universities and other jurisdictions were required to divert 50% of their waste stream from landfill disposal each year.
"Other laws have since taken its place, but recycling is mandatory in California, especially for a private institution. The fine on AB 939 for non-complying was $10,000 a day."
Despite this, Stonecypher stated that the LMU community highly values its sustainability and recycling goals.
"First of all, irrigating with non-potable water from the Hyperion plant is huge. Not a lot of schools can say that they're using recycled water for the majority of their water needs," said Stoncypher when speaking about future sustainable goals.
According to LMU, three-fourths of the campus uses reclaimed water for irrigation since 1997. Despite this, the odor attributed to recycled water since its implementation led to the University finding solutions toward an odor-free irrigation system across the campus in 2010.
Joseph Reichenberger, a professor of civil engineering and environmental science at LMU and the professor and the leader of the initiative to eliminate odors from the irrigation system, sat down with the Loyolan to talk about the recycled water system being used across campus.
"I teach the graduate classes, and I'd come out of class at 9:30 at night, and the sprinklers would be going on over there at Hannon Field … the hydrogen sulfide would just be off-gassing. I mean it was really pretty smelly," said Reichenberger.
Reichenberger and LMU utilized hydrogen peroxide to offset the odor within the irrigation system.
"The normal way of dealing with hydrogen sulfide is chlorination; just add some bleach to it or something, and that'll usually take care of it, but we have some really sensitive plants on this campus," said Reichenberger. "We do have some sensitive plants, [with] which the chlorides that are in the chlorine tend to create problems — the growth and the leaves get stained. There are probably some things you can use, but nothing is as good as hydrogen peroxide."
Along with both the goals of irrigation and the recycling program here at LMU, the University itself has dozens of initiatives within Green LMU, the sustainability office on campus.
"At one time, in the early days of solar [power], we were the No. 8 solar institution in the country. I would like to see us pick up that gavel again and start marching in that direction. I think we need to emulate some of our newer buildings and retrofit our older buildings."
Since 2003, LMU has been installing solar power infrastructure onto buildings on campus, including Gersten Pavilion, University Hall, the Charles Von Der Ahe Building and the Bruce Featherston Life Sciences Building.
"Students have been fantastic here. Every time professional recyclers come on-site to see what we're doing, they look at the incoming material and they ask, 'Is this sorted?' And I'm like, 'No, this is coming straight from the community.' The LMU community and primarily students are just excellent recyclers," said Stonecypher.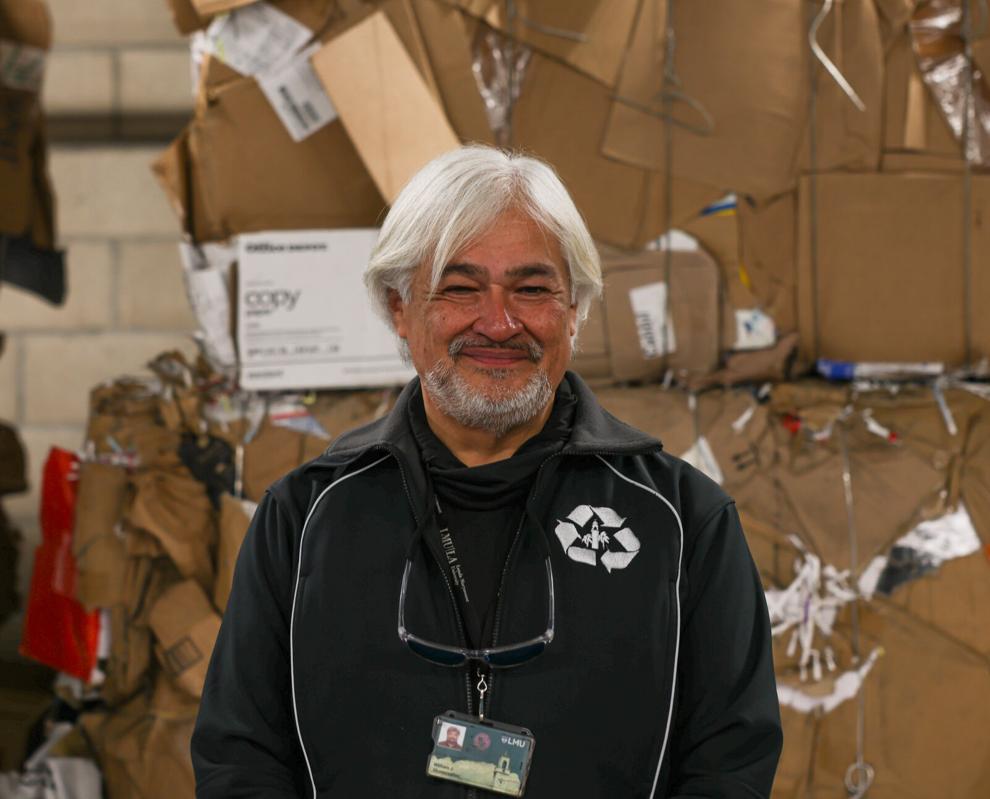 Drew Hartz, the ASLMU vice president of sustainability and senior health and human sciences and political science major, echoed a similar sentiment of the community's emphasis on recycling. "When LMU placed No. 8 on this list, I was quite excited to see LMU get recognized for the incredible strides we have made forward as a university over the years. This achievement recognizes the many students, staff and faculty that have worked and continue to work tirelessly so that LMU is a pioneer of environmentalism in higher institutions," said Hartz.
With several programs at LMU dedicated to eco-friendly and green goals, the Princeton Review's ranking of LMU as the No. 8 green college in the U.S. affirms the work of staff, students and the community at LMU. With many future goals, sustainability seems to be a highly valued goal here on the Bluff.
"One thing that's really cool is how many people stick their hand out to give us a high five, wave to us .. we do feel like everybody loves the men and women of recycling, and, you know, one of our goals is to make tomorrow a better place to be. I think people understand that, and they have just been amazing in their kindness and their support of us," said Stonecypher.