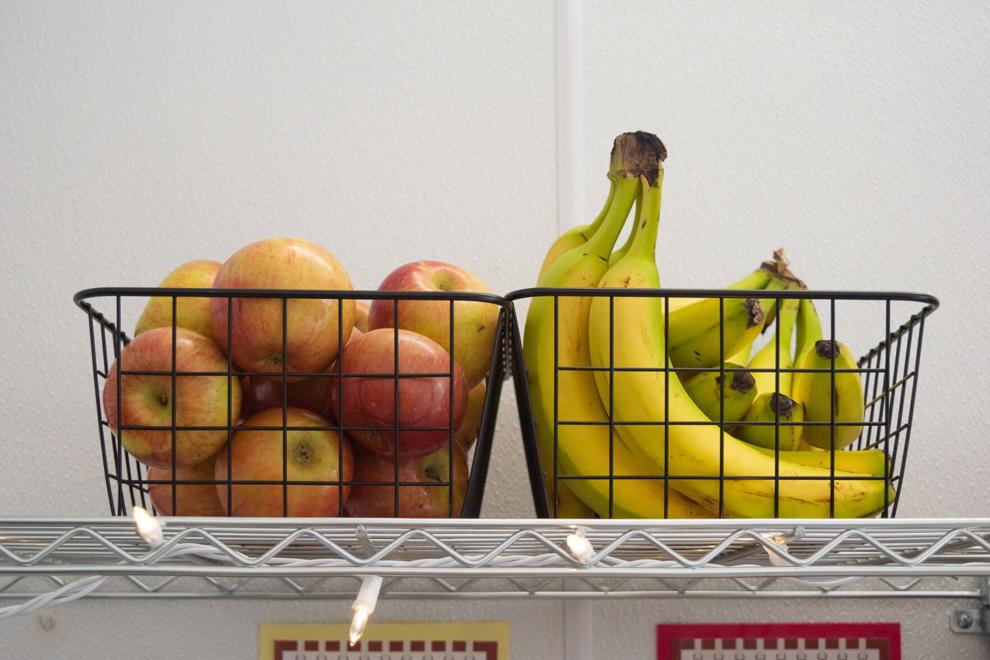 As the year comes to a close, many students have run up an excess of meal plan money. Unspent LION Dollars go back to the University, which leaves some wondering how to spend their remaining credit. Donating food from the Grid stores to the on-campus food pantry and tipping your Domino's driver are two ways to help the local community with any extra LION Dollars.
As previously reported by the Loyolan, the food pantry is an integral part of fighting food insecurity on campus, which affects one in three Lions according to national trends. The food pantry is located by the Pam Rector Center for Service and Action (CSA) office outside of St. Robert's Hall. It is completely anonymous, so any student can go in and use the food pantry when they need it.
"There are some students who are struggling and are now food insecure or on the border of being food insecure. The food pantry is here for them to make sure they are being taken care of and that they are getting their meals. We want to make sure every student completes their degree and doesn't miss class or any part of their LMU experience because they have to pick between these bills and a meal," said CSA Senior Administrator Coordinator Carolina Martinez.
Martinez also claimed some of their most needed items are pasta, cereal, peanut butter, jelly, canned meats and ramen: all items that can be bought on campus at the Grid stores with LION Dollars. There will soon be donation bins in the Grid stores for students looking to donate these items to the food pantry. There will also be bins in residence buildings, so students can donate their already purchased, leftover food.
For students seeking a virtual way to contribute, there is also an Amazon wishlist with items that the food pantry needs and purchases will be sent directly to the food pantry.
In addition, to help those outside of the LMU community, students can tip their Domino's Pizza drivers with excess LION Dollars, since Domino's can be ordered through LION Dollars and Flexi.
Food insecurity can seem like an invisible problem when it is not as discussed as other social justice issues.
"If you're not struggling with food insecurity, it's probably easy to forget that it's something people struggle with," said Connor Ordoñez, junior film and television production major and Sursum Corda service organization member. Sursum Corda is a service organization on campus dedicated to combatting food injustice. "Even if you miss a meal a day, it kind of eats at you mentally and physically, and just sets the tone for the rest of the day."