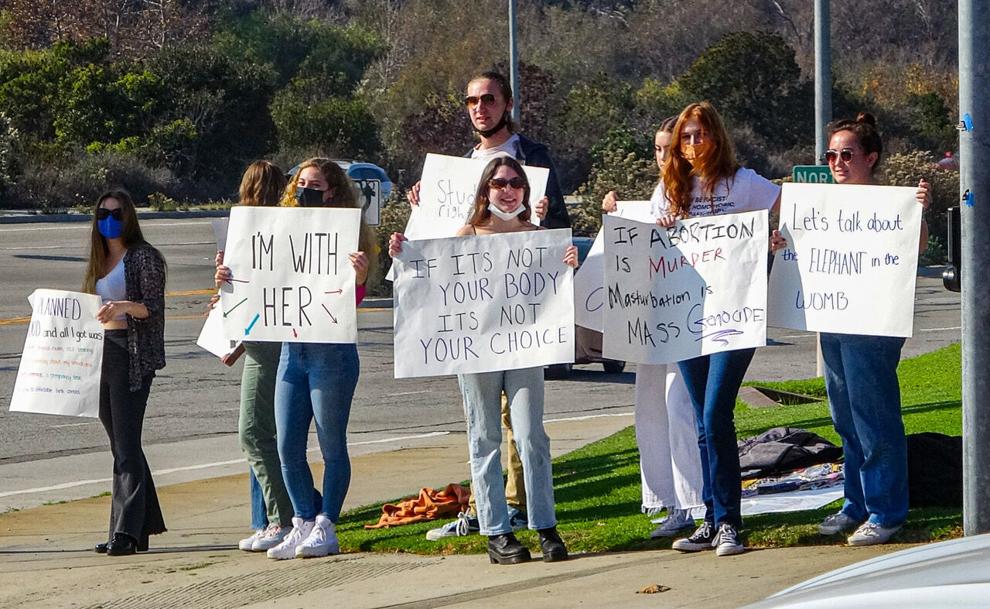 On Nov. 17, students participated in a women's rights protest on the corner of LMU Drive and Lincoln Boulevard. Holding signs in support of Planned Parenthood (PP) and women's bodily autonomy, this event comes almost two weeks after a pro-life demonstration broke out in reaction to a PP fundraiser held by registered student organization Women in Politics (WiP).
The PP protest was not affiliated with WiP, according to protesters. The event was promoted via Instagram as a women's rights protest without one host or attribution.
Promotional posters asked, "Confused on why students were allowed to call other students murderers?" referencing the nature of the Nov. 5 protest. Posters also said, "Confused on why LMU has to 'reexamine and revise' fundraisers?" referring to the LMU's Statement on Women in Politics Fundraiser.
As previously reported by the Loyolan, the statement said, "The university does not support, nor does it fundraise, for Planned Parenthood." LMU Newsroom added that the University "regrets the concerns this situation has caused our community members and Catholic partners," and will be "reexamining and revising its policies and practices regarding student-organized activities to ensure stronger alignment with our mission."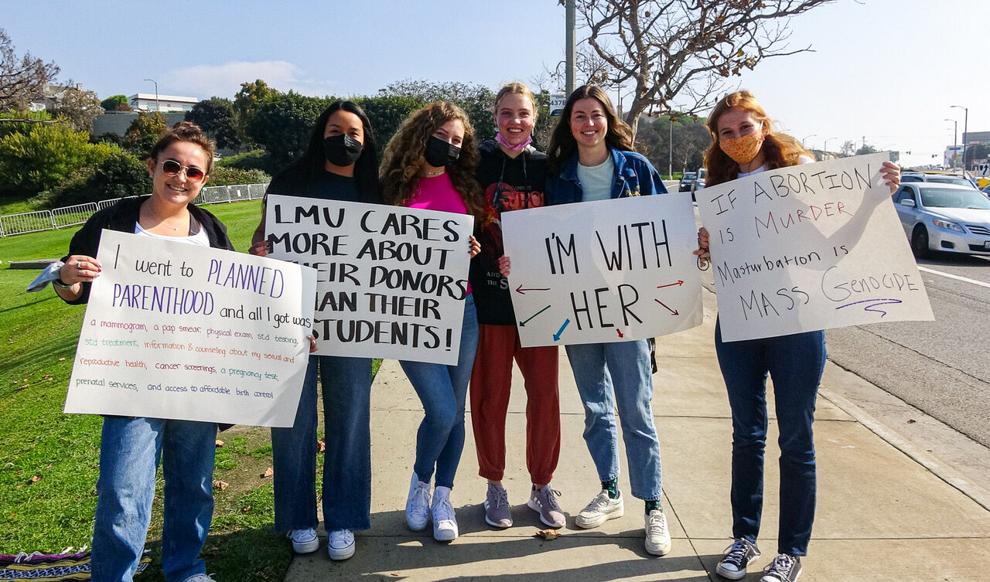 The Nov. 17 protest was organized and planned by Nicole Baxley, a senior political science and sociology double major.
When asked about the goal of the event, Baxley's said her and the other protesters want to "show the women that were being yelled at on campus for being murderers [during the pro-life protest]" that they were supported.
"I think some of it is to empower women that are on campus, and women that are here, and [show] that Planned Parenthood doesn't just give abortions," added Baxley.
According to Women in Politics, their fundraiser succeeded in raising over $4,100. In response to this, the organization Renew LMU posted an article titled, "LMU Women in Politics Raised $4,100 for Planned Parenthood."
When asked about the resources provided by PP, Baxley said, "It's reproductive health, we're in college [and] it's a University that doesn't give out condoms or birth control and that's fine. But then it's well within our rights to make sure everybody knows about reproductive health and to be educated on the subject."
For an informational breakdown of the resources that PP provided from 2019-2020, a report can be located here.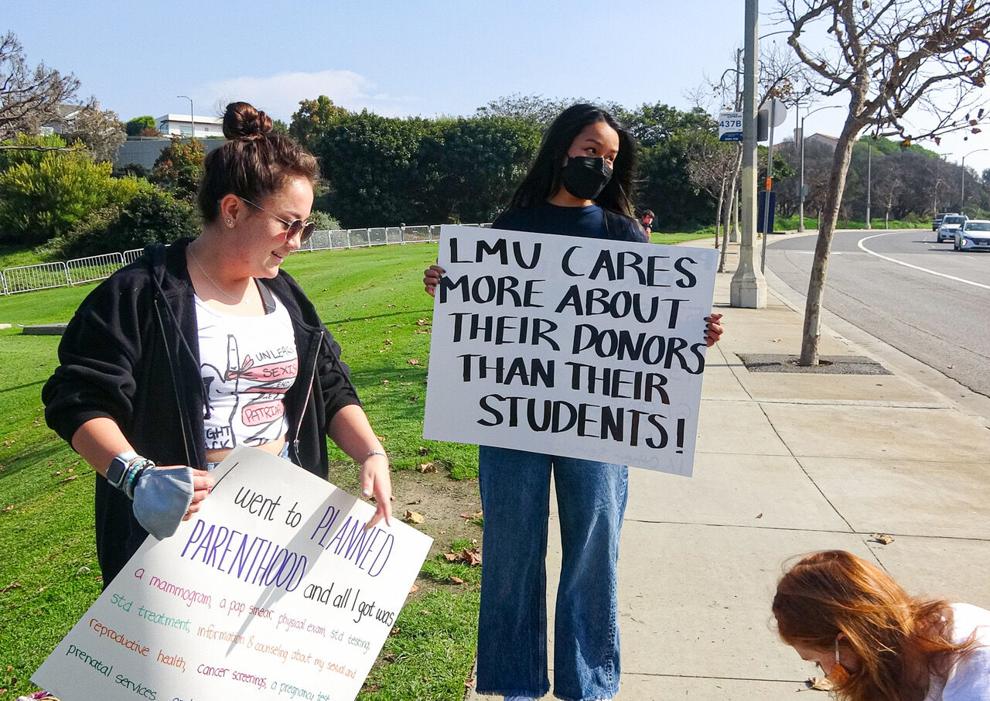 According to Religion News Service (RNS), who also reported on the women's rights protest, they received a statement on Nov. 17 in which University officials said, "LMU plans to review its policies, a process that will include opportunities for input and open discussion from the LMU community including students."
According to RNS, LMU added, "The University reaffirms its commitment to free speech and freedom of expression, supported by its mission and evidenced by its history of supporting students and the academic community, and embracing the complexities that result from free and honest discourse."
"Personally for me I think in situations like this, institutions should remain neutral, because what I gathered from their statement is that services like Planned Parenthood aren't valuable," said Jasmine Garcia, a senior international relations major who attended the protest.
"It's not just about abortion services, it's [sexually transmitted disease] testing and treatment, contraception and most importantly cancer screenings and prevention," said Garcia.
Apart from the initial response given on Nov. 5 by LMU Newsroom and the statement given to RRS, LMU has yet to give an official response on their updated policies moving forward.