Students in and around the Lion's Den had multiple personal belongings stolen by an unknown thief on Friday, Jan. 27. The Loyolan interviewed two students who reported stolen valuables: Ashley Kaneshiro, a sophomore mechanical engineering major, and Rei Sperry, a freshman health and human sciences major.
"I left to go to the Den with my friends and we left all our stuff out, like my other friend's computer, [and] my MacBook was out. We've been doing this for almost two years because we trust that no one will take anything," said Kaneshiro, who had been studying at the Malone Commons adjacent to the Den. "So, we left for five minutes ... We walked back [and] my laptop's gone. I thought, 'this is a joke, right?'"
"I'm joking like, 'oh, who took my laptop?' And no one says anything. So then I look at [Find My], and I saw it ping by Drollinger [Parking Plaza] … and then it started going faster, and the last time it pings was outside the front gates," said Kaneshiro.
Sperry highlighted that they had been gone for less time than Kaneshiro when their belongings were stolen. They also highlighted listed the numerous items that were stolen from them, apart from just their electronic devices.
"I went to go throw my trash in the trash can … probably like, less than 10 feet away, and I came back, I didn't really notice anything at first. Then I got [up] to go to my class, and I'm like, 'Wait, where's my bag?'" said Sperry. "I had [an] iPad, headphones, computer, also all my notes, pens, calculator — everything that [I] would need to function in class. It was really stressful, because I have two midterms this week."
The online Public Safety Daily Crime Log does not reflect the theft of belongings occurring on Jan. 27, as the 2023 log has not been made available on Campus Safety Services' website. Kaneshiro highlighted that they had met with Public Safety in response to their stolen belongings, and Public Safety informed her that three other students had their belongings stolen in the Den that day. The Loyolan reached out to Robbie Williams, the chief of Public Safety, on this topic but did not receive a response.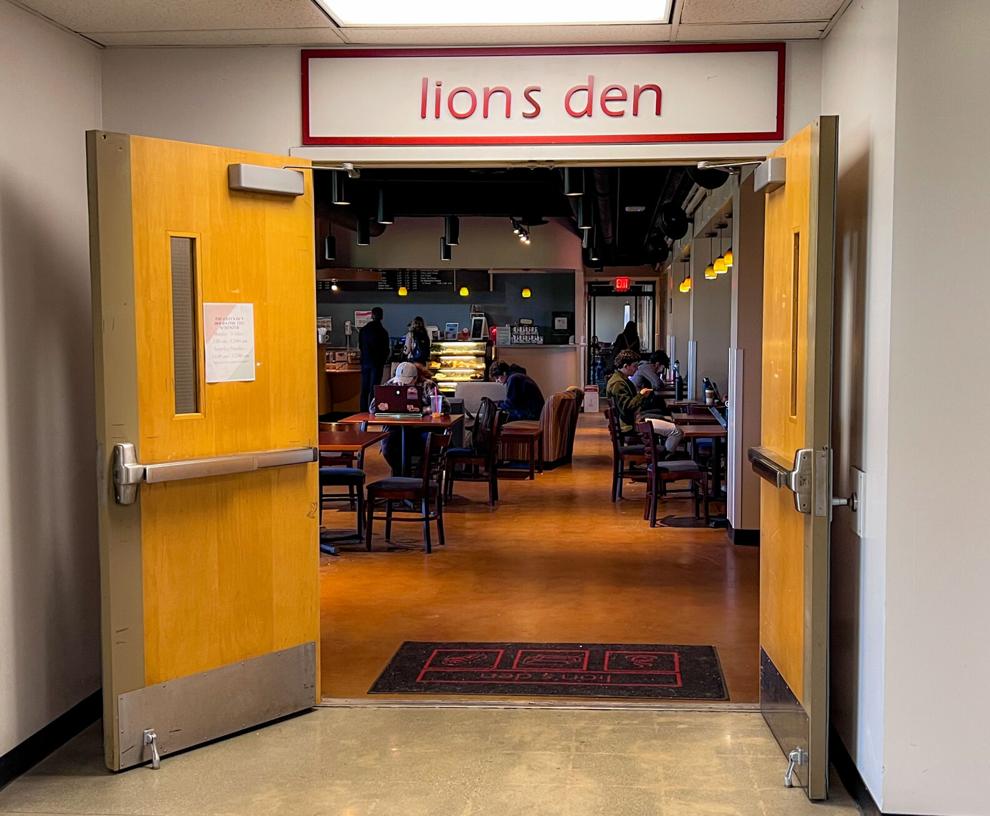 According to the log, numerous cases of larceny theft occur each month, with 13 occurring in December 2022, 10 of which being the personal belongings of a student.
Both students mentioned that they did not believe the thief was a student on campus. Using location services, they both had stated that, prior to them being unable to locate their devices, their devices were last seen in downtown Los Angeles.
"Suddenly, it's on the highway, and I'm like, 'Oh, s--- it's gone.' … There's no way that a student took it by accident … he was going up into [Burbank, California], then it goes all the way down to downtown LA, and then it just logs off," said Sperry.
With LMU being an open campus, it is important for students to keep safety in mind when leaving belongings unattended.
"It does make me a little bit nervous just having people here who don't necessarily have a key card or who can just get on without anything," said Andrea Morland-Tellez, a junior psychology major and witness who was at the Den at 1:30 p.m. on Jan. 27.
The Loyolan will continue to update this story as it develops.