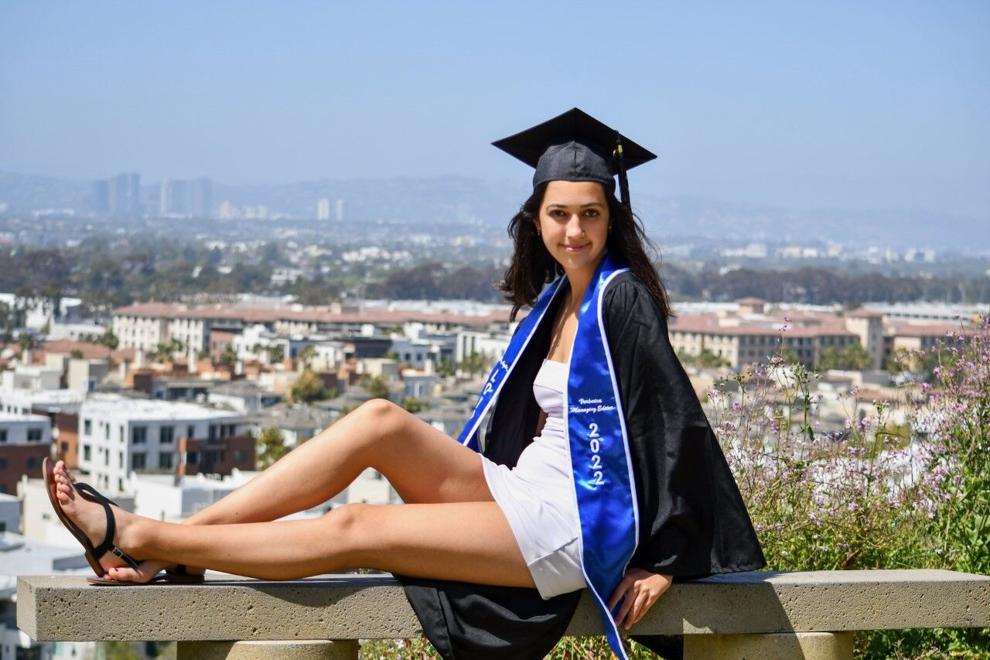 Are there universal truths? That was the question my philosophy professor opened with at my very first class at LMU.
Her answer was yes. Immediately, I raised my hand and disagreed. I was convinced there could never be a universal truth — a single right answer.
Maybe the reason that her theory frustrated me so much was that, when I started college, I had no idea what the right answer was. For anything. I think the fact that I came in as one major and am graduating with three completely different majors speaks to that well enough. What I didn't realize at the time, however, is that it's possible to not know, to make mistakes, to be walking in the opposite direction from the right answer and to still be headed towards it.
The path to realizing that has been winding and tumultuous, but I will attempt to summarize it with the three most important lessons I have learned during my four years at LMU.
First, a lesson about passion.
In elementary school, I decided that I wanted to be an actress. Now, I was a terrible actress. I was such a bad actress that my mom actually encouraged me to try to pursue professional acting, because she was convinced it was the best way for me to realize that acting was, in fact, not my life calling.
As per usual, my mom was right. But still, I was not ready to give up my dream of one day getting my own star on Hollywood Boulevard, so I took a stab at being on the other side of the camera and applied to LMU as a film production major. At the time, I thought I was pursuing a career I was passionate about. After all, I loved movies. I have never cried so much as with "Titanic" or laughed as much as with "When Harry Met Sally." But at LMU, I discovered the difference between passion for an idea and passion for a career. All my peers loved movies, but the most talented film majors I met were also deeply in love with the process of making movies. I had the privilege of working with incredibly dedicated students who truly poured themselves into every detail, from the script to the storyboard to the very last cut of the film. These students demonstrated to me that success and happiness demand both types of passion: you need to care about the goal of a project you're working for, but you also need to love the road to the goal.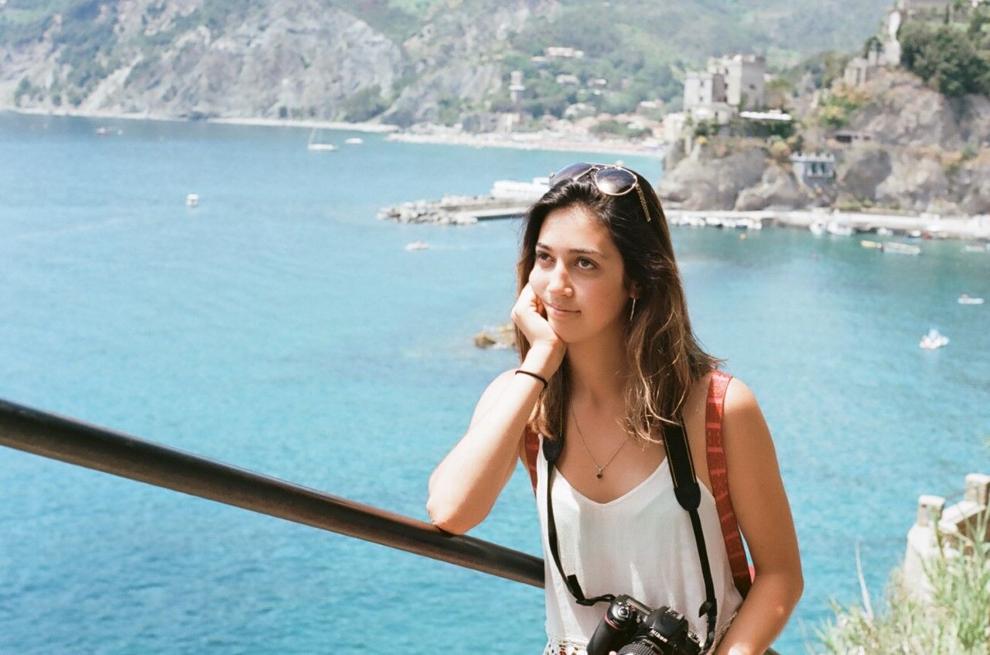 That brings me to my second story about not being afraid to try something new.
A few weeks into my first semester at LMU, I got an email from the undergraduate research program inviting me to apply to develop my own research project. I didn't really know what research was and certainly did not think it applied to my future career (remember, I was a film major), but I was taking a brilliant class on modern Middle Eastern history and, for better or worse, I love applying to things, so I asked the professor to serve as my mentor and applied.
Then a few weeks later, I got another email asking whether I wanted to present my research at a conference. Again, I applied. Finally, a few weeks after that, I got a third email inviting me to present at Harvard's National Collegiate Research Conference in a month. I was paralyzed. Here I was, a first year film major who now had to present a history research project at a conference of mostly juniors and seniors across the country at one of the most prestigious universities in the world. So, I ran into the history department and almost collided with the chair of the department at the time, to whom I explained the whole situation. She sat with me for an hour, calmed me down and explained patiently how to conduct and present a history research project. It was because of these mentors' unwavering support over the next month that I had a poster to present at Harvard and even received an award. That experience literally changed my life. I fell in love with academic research. It is the reason I changed majors; it is what I want to do for the rest of my life. I still find it remarkable that, were it not for the breadth of opportunities that LMU offers and the dedication of its professors, I could have gone my entire life without realizing it.
And finally, about the importance of a community that cares.
The most important lesson was the one that took me the longest to fully appreciate. Four weeks after I came to LMU, I got really sick — 105 degree fever, dangerously low oxygen levels. I was rushed to the emergency room and ended up missing more than a week of school. The worst part was I was convinced that, by the time I came back, all the friends who I was just starting to get to know would have completely forgotten who I was.
So, imagine my surprise when the very day I came back, these friends who had known me for less than a month showed up at my door with candy and a hand-drawn poster. Even other students from my residence hall who I barely knew heard that I wasn't feeling well and showed up at my door with everything from melatonin to my favorite drink from the Den.
That community is what makes LMU a place unlike any other to grow and learn. It permeates every corner of the University from faculty to staff to students, all who are genuinely committed to each other's success and flourishing. That, more than anything else, is what has made college unforgettable. My hope is that we will be able to take that part of LMU with us and will never take such a community for granted.
With these three in hand — passion, willingness to take a leap of faith and a community that cares — we may not always know what the right path is, but we will always have the tools to continue searching for it.
After four years, I still don't know what the right answer is to the question of whether there can exist a single right answer — take that for a paradox. But I know that I've made at least one right choice in my life. One that we all made. The choice to come to LMU has been one that shaped practically every aspect of my life, and it is one that I would make again in a heartbeat. There is nothing I am more certain of.
This is the opinion of Veronica Backer Peral, a senior triple major in applied mathematics, computer science and history from Pasadena, CA. Email comments to editor@theloyolan.com. Follow and tweet comments to @LALoyolan on Twitter, and like the Loyolan on Facebook.