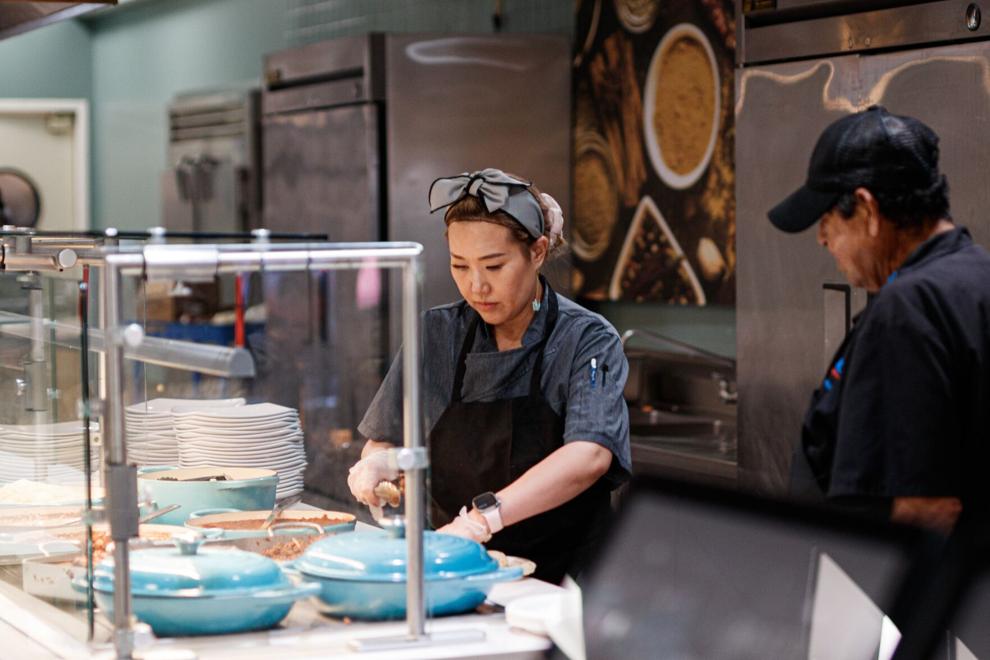 Although Sodexo is a third-party vendor on campus, LMU is equally responsible for the conditions its workers endure.
The Loyolan published an exclusive story last week that shared the experiences of several Sodexo employees alleging poor treatment and weeks of unpaid labor. Following the release of the piece, members of the LMU community responded immediately — dozens of responses voicing concern for the workers and frustration toward Sodexo flooded the comments section of the Loyolan's Instagram post, and the piece has been shared over a thousand times as of this article's publishing.
"My heart aches for these incredible humans. They work tirelessly for every single one of us on campus whether we realize it or not. The lack of respect for the dignity of their lives in astounding," commented Megan Glaudini, senior theology major.
Other readers were upset by the perceived lack of oversight by LMU regarding the mistreatment of Sodexo workers. "@loyolamarymount do better. Don't make this a campus that people are ashamed to be a part of," commented Aden Mina, junior marketing major.
Given the nature and quantity of the concerns with Sodexo, the Loyolan calls upon the University to monitor its operations more closely and offer its employees the care and consideration they deserve. These are very serious allegations, and the student body is clearly invested in those who work here being treated as genuinely as possible.
The past two semesters on campus have been characterized by criticisms of the administration and ongoing wage concerns for Facilities Management (FM) workers, who recently achieved their goal of $21 in base pay per hour following a seven-month effort that included three open letters and two campus protests. Just as the University eventually responded to the outcry from FM workers for fair wages amid the rising cost of living in Los Angeles, LMU must also take a more active role in monitoring the operations of Sodexo and the way it treats its employees.
Sodexo, the on-campus food provider that is contracted by LMU, is no stranger to controversy. Upperclassmen and community members may remember the wage dispute that erupted outside the Lair Marketplace in November 2019, prompting leading candidates for the 2020 presidential election to refuse to cross the picket line in support of the workers' fight for fair wages.
In that case, it took LMU just over three weeks to intervene and encourage negotiations between Sodexo and UNITE HERE Local 11. The dispute was resolved shortly thereafter.
Now, in 2022, several Sodexo employees have already left campus due to existing concerns with the company, according to multiple sources. There are reports of no formal training, weeks of unpaid labor and issues with the company's general working conditions — for many of these departed staff members, their lasting impression of LMU was one of struggle, hardship and not being taken seriously.
As such, LMU owes it to all remaining and future Sodexo workers to step in now and ensure that those who are invited onto campus are treated with dignity, respect and proper consideration.
There is a real call for change from Sodexo workers, students and community members on this issue, and it is incumbent on the University to respond in a timely manner for those who have been struggling on this campus for far too long. Even though Sodexo is a third-party presence at LMU, its workers should be treated as part of the LMU family.