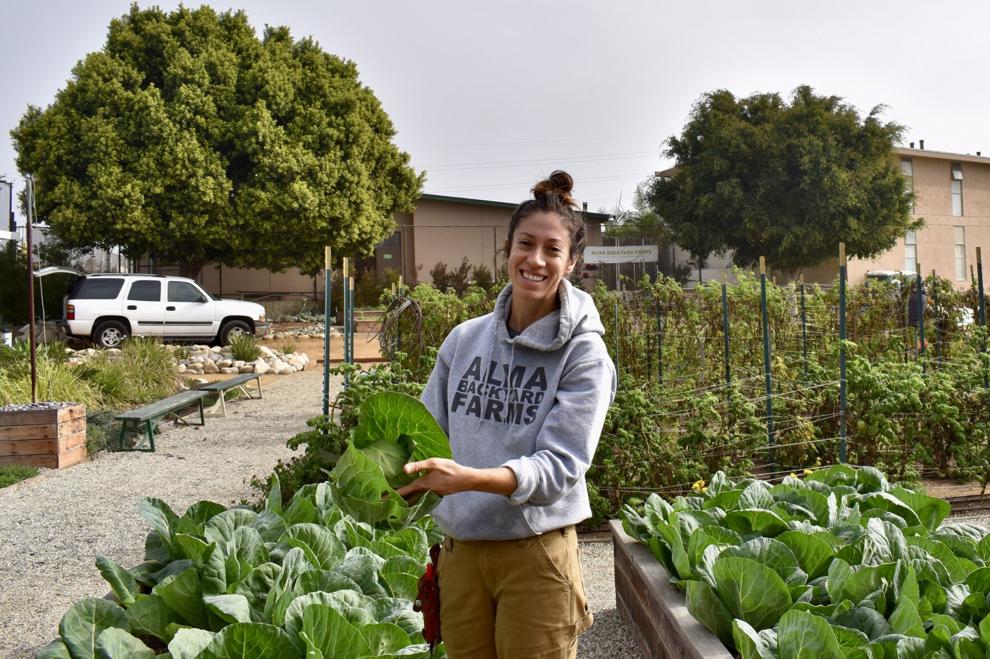 Alma Backyard Farms is more than an urban farm. "Alma is a place of healing, a place of refuge," according to team member Briley "Journey" Presely. "Rooted in restorative justice and environmental stewardship," according to their website, it is also a space for community, education, second chances and shared joy. Founded in 2013 by LMU alumni Erika Cuellar and Richard Garcia, the mission of Alma's urban agriculture hubs in Compton, CA and San Pedro, CA is simple: "Reclaim lives. Repurpose land. Reimagine community." For this past year, I have had the joy of being part of the connection that Alma fosters between people and land.
The farm stand is the face of Alma's presence in both the Compton and San Pedro communities. Currently open every other Sunday at the Compton farm while turning over crops at the San Pedro location, the farm stand is a hub for gathering neighbors and organic, locally and lovingly grown produce. Every Friday, a team, including myself, LMU junior studio arts major Camden Andl and Alma staff harvest and bundle the produce that is for sale when the farm opens its gates to the community. Beyond fresh produce, the farm stands have hosted a school band, family yoga, acclaimed chefs, cultural celebrations, a health resource fair and more.
Youth education is also key to the farm's programming. With the Compton site located adjacent to St. Albert the Great Elementary School, not only during the week can children be found out at recess on Alma's field space, but Alma also provides workshops during the week for the school's classes. They also offer affordable, monthly Sunday "Peas in a Pod" lessons open to all children ages 5 to 11 in the community. As a volunteer for the program, I have watched kids plant seeds, turn compost, sing songs and recognize the world around them in a new way.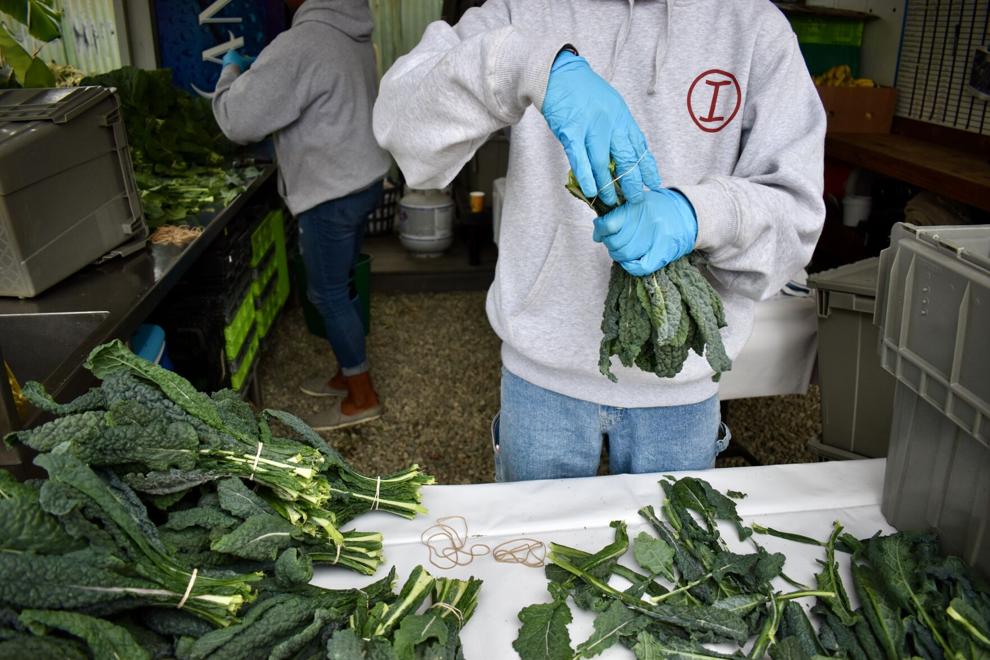 Alma actively assists formerly incarcerated people in reintegrating into the fabric of society with "hands-on technical education in urban agriculture, carpentry & landscaping," through their urban agriculture job training program, according to their website. I have had the pleasure of working alongside women and men who found Alma through this program and whose passion for their community and the farm's work are clearly integral to Alma's continually growing impact. From building crop beds to community outreach, their contributions make Alma what it is.
The idea behind Alma's community and land-based approach to addressing social issues began for co-founder Erika Cuellar long before they broke ground on Redondo Beach Boulevard. After graduating from LMU in 2008, Cuellar worked in Homeboy Industries' Homegirl Café, where she said food served as a way to connect formerly incarcerated women working to regain custody with their children.
When she transitioned away from Homeboy Industries to start what we know now as Alma Backyard Farms, Cuellar said "it wasn't necessarily urban agriculture" that drew her to this restorative justice and food justice work. "It was food and it was people in transition … it was a natural thing to take urban agriculture and food as the same sort of thread that continued to go through my life." This was how the idea of Alma was born, according to Cuellar: "the idea that through our contact with the land, we could help build community and we could help each other grow."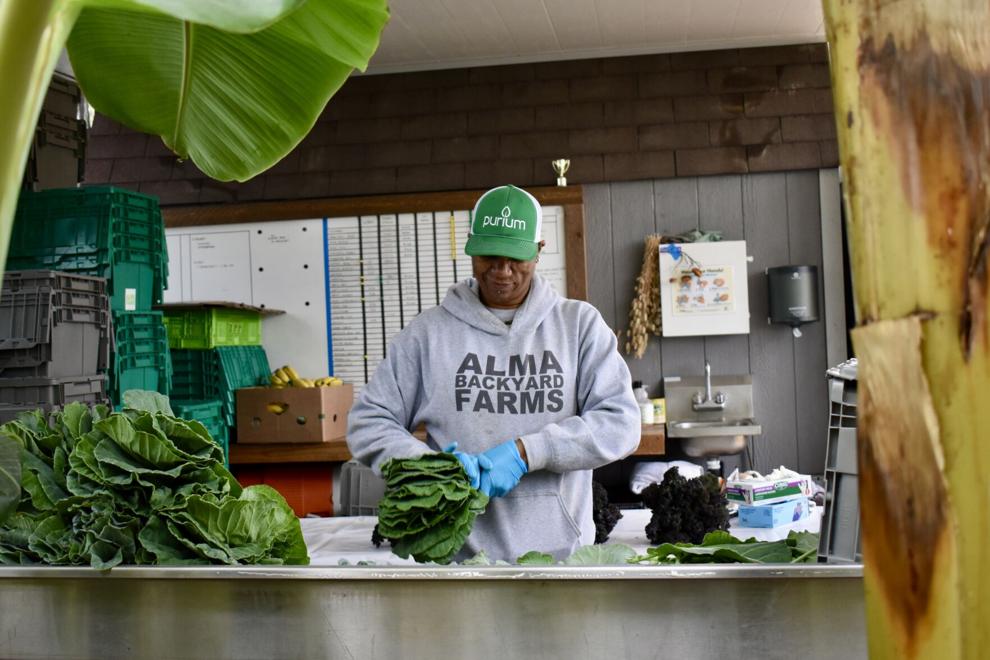 Integral to that growth is Briley "Journey" Presely. Presely, who found Alma through the Anti-Recidivism Coalition (ARC) pre-apprentice construction bootcamp for formerly incarcerated people. ARC brought her cohort out to Alma to volunteer and Presely, who grew up down the street from where the farm now sits, was immediately taken with the vision and the people. The first day we came here to volunteer, I knew instantly that I wanted to be involved," said Presely. In the three years she has been part of the Alma family, she has passionately engaged her community in Compton with the farm.
Presely warmly referred to Alma: "It's like my sanctuary over here." Her connection to Alma is a strong one with deep roots. "This is my neighborhood," she said. "When I was younger, I was into gangs and a product of my environment ... I planted so many bad seeds in my younger years. It's great to be here to plant good seeds and watch them flourish." Presely is a beloved figure in her community and is one of the faces neighbors look for when they come out to the farm stands, serving as one of those bridges making the healthy food found at the farm more accessible.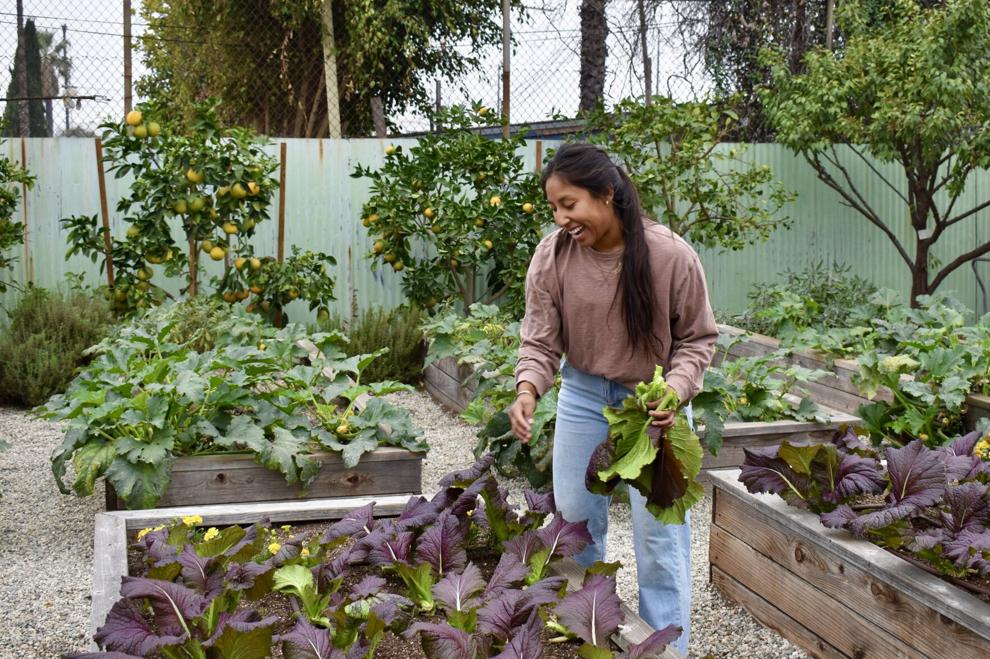 Isabella Andreoni graduated from LMU as an undergraduate in 2020, and is now pursuing her master's at the LMU School of Education while she works as Alma's official executive assistant. In regard to her post-graduation plans, she enthusiastically stated, "I have no intentions of leaving [Alma] any time soon. I'm here for the long run." That passion is not hard to find at the urban farm.
When posed with the question of what Alma means to her, Andreoni did not hesitate: "the thing that really comes to mind is how alma means soul in Spanish. Whenever we try to explain what we do here at Alma, we say how Alma is not only to fulfill the palette, but also your actual soul, your mind, body, spirit." That fulfillment comes from the connections Alma works to draw in its intersectional approach to contemporary social issues.
The purpose at Alma is simple: "Urban Farming helps everyone involved explore the relationships between plants, animals and humans as a way of creating a profound connection to both nature and their community," according to the website. This conviction did not come out of the blue—according to Cuellar, "I didn't wake up one day and say, 'I want to start a nonprofit.' It was, 'What is the role we're going to play to help address the issues our community is facing and how are we going to take those steps every day to address that?'"
Cuellar left me, a current LMU student, with this: "LMU helped to fuel the fire in my fire. I think a Jesuit education ... in a way, it didn't let me get away with just looking the other way. It encouraged me to be a part of the solution as opposed to just standing by." For those who are looking to make a difference in their communities, Cuellar said "How are you going to live your life in a way where you're doing something about it every day?"
This is the opinion of Kacie Thielmann, a junior journalism and political science double major from San Jose, California. Tweet comments @LALoyolan or email to kthielma@lion.lmu.edu.