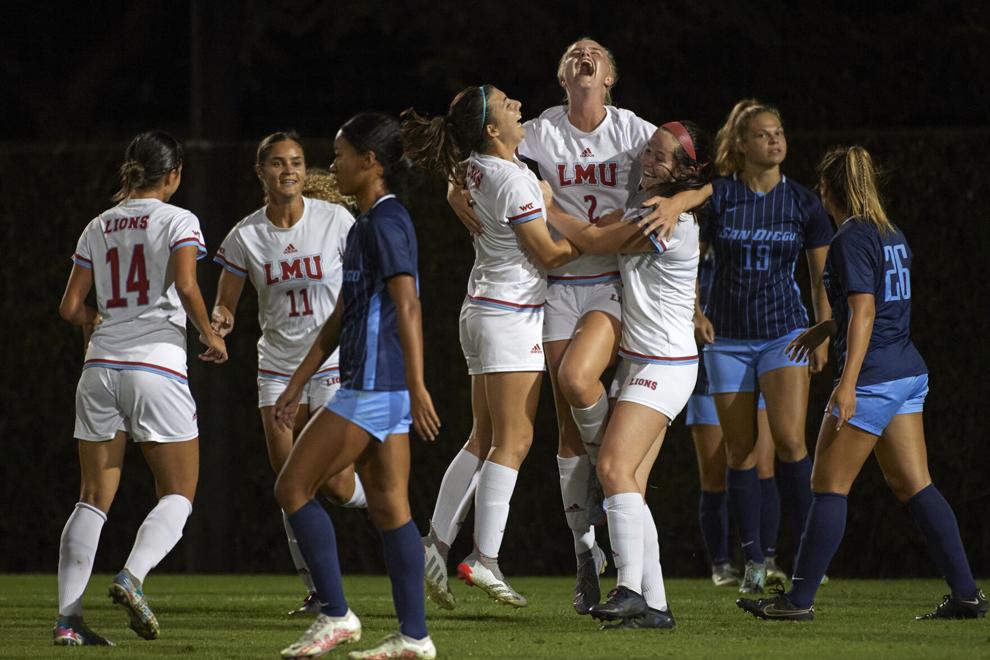 On Nov. 9, the West Coast Conference (WCC) announced the 2022 Women's Soccer Honors. The no. 1 and no. 2 seeds in the conference — Santa Clara University and Brigham Young University (BYU) — took home five out of six major awards, and Gonzaga University secured the Goalkeeper of the Year award. Yet, amongst the All-WCC awards, secured mostly by the top five seeds in the conference, honorable mentions were given to two key players on no.9 LMU's women soccer team — graduate goalkeeper Amanda Delgado and freshman center back Alice Santen.
A transfer from California State University, Northridge (CSUN), Delgado used her last year of eligibility to come over to the Lions, hoping to end her soccer career with a bang. After four years with the Matadors, where she was named to the Big West All-Academic team twice and left her name in several of the CSUN history books, Delgado isn't a stranger to being awarded for her incredible work. Still, she rejoiced in the award.
"We placed ninth in conference, so I didn't expect anything because we placed so low, but I was really happy to see that I was being recognized," Delgado said.
After four successful seasons on the CSUN score sheets, Delgado came into this season at LMU with big hopes for leaving the field amicably and with a focus on having fun.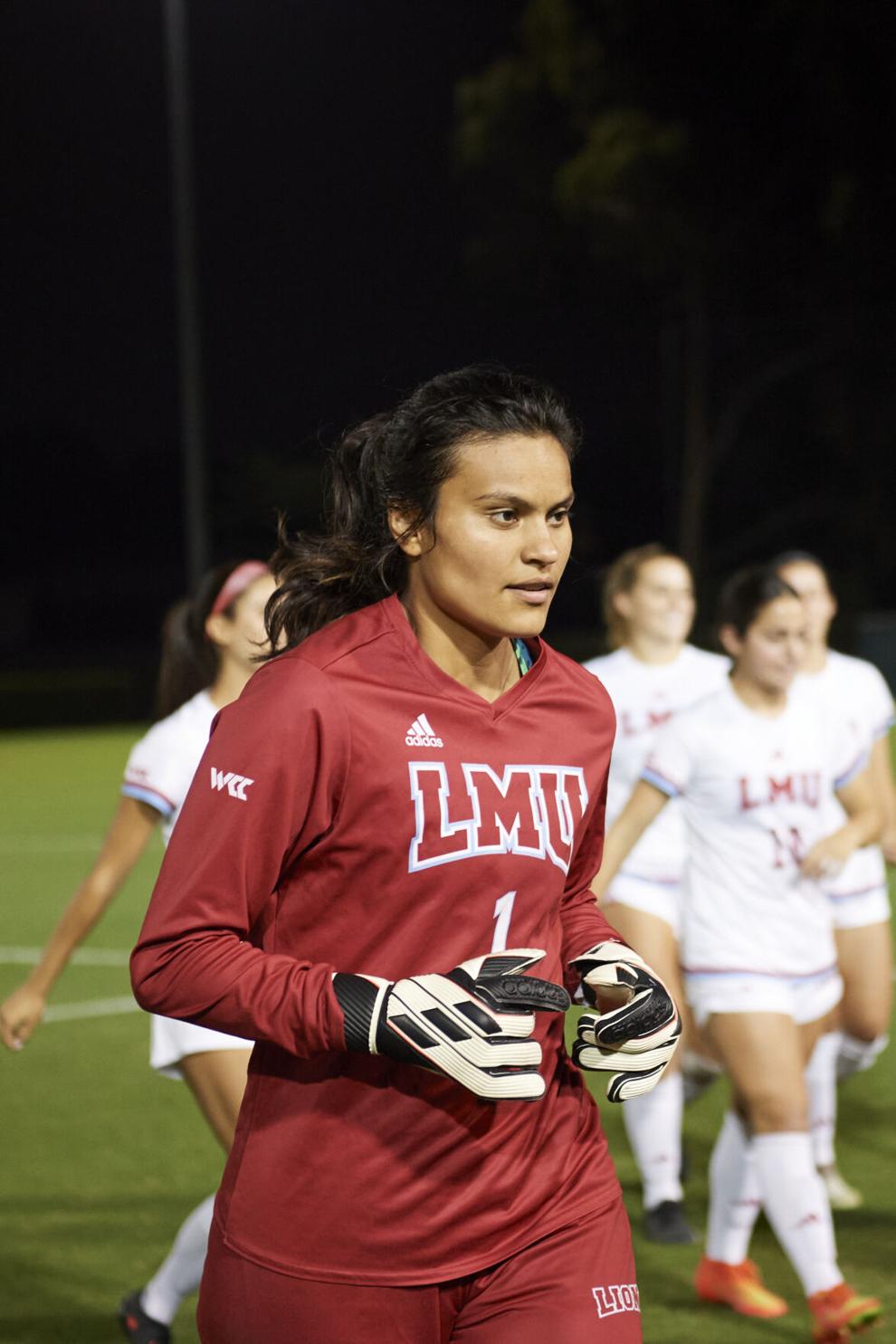 "I didn't necessarily have the best experience at my last school, and I just wanted to end on a good note with soccer ... I wanted to have fun and play my best," Delgado said. She reflected on her motivations for the season. Ending her final year with 67 saves and a .798 save percentage, it is abundantly clear that Delgado exceeded her expectations on that front. Considering that she had an award-worthy season all within her first year of transitioning to LMU women's soccer team from a completely different culture, Delgado's first and final season on the Bluff is certainly something to be celebrated.
Freshman center back Santen set the tone for her collegiate soccer career with the honorable mention she received. Originally recruited to University of Memphis, Santen joined the Lions after her spring semester when she realized that Memphis was not the right fit for her.
"It's been a big change, but it also helps that Los Angeles overall is a lot more like back home than Memphis was," Santen said.
Unable to get a chance to don the Memphis jersey, Santen came into her first season on the Bluff, ready to make herself known.
"I really love to prove my abilities. That's been my motivation — to prove myself every game and improve," Santen said. Even though her position on the field is center back, Santen ended this season with three goals, also maintaining the role of LMU's primary penalty kick taker. On the other side of the ball, Santen's role as center back was crucial in the defense that carried the Lions to all their victories this season. Even though her immense contributions may not be conveyed on the score sheet, the honorable mention Santen received acts as a testament to the work she put in this season.
"It was really fun [to hear], because it's like a receipt that you've had a really good semester," Santen shared. For Santen though, this is just the beginning of her career, and even though the award is an honor, she wants to go further.
"It's really cool that I got the honorable mention, but I don't want to stop there. I want to advance as a player both on and off the field, and this is the start of my soccer career — I want to get better, do better, be better and be the best me, and hopefully, that's going to take me further."