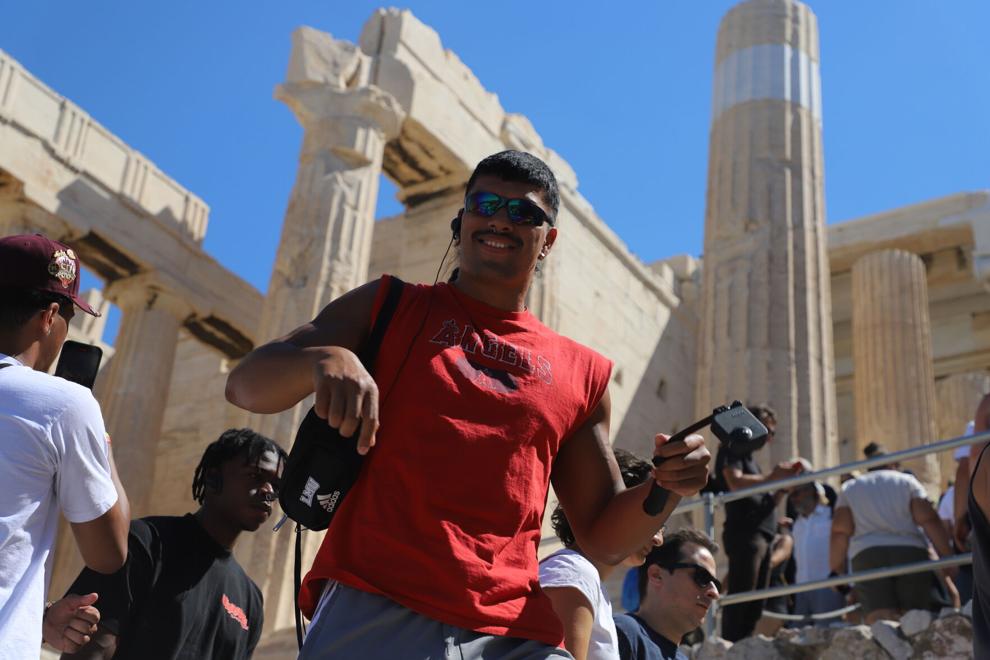 The LMU men's basketball team has shown their persistence and potential this year. Despite being projected to finish ninth in the West Coast Conference (WCC), the team was able to secure a place in the record books with unexpected and exciting wins against Brigham Young University (BYU), Saint Mary's College, and Gonzaga University. With the thrilling 2022-23 basketball season ending in the conference tournament, four Lions shared some thoughts about their time on the Bluff so far and what their future plans are.
"It's tough knowing that it's my last year of college and I don't have any eligibility," said Graduate guard and Ohio native Justin Ahrens. "I want to try to play professionally and expend all my options, but if that doesn't fall through, who knows? I'm ready for what's next and the uncertainty is very exciting [...] and nerve-racking," he added.
Ahrens transferred to LMU from Ohio State University in 2022. Ahrens was named Academic All-Big Ten in back-to-back seasons, played in the NCAA Tournament in all three seasons with the , and shot over 39% from the 3-point line. This season was Ahrens' final year of playing college basketball.
Unlike Ahrens, senior forward Keli Leaupepe has one more year of eligibility and has the choice of whether he wants to stay on the Bluff for another year or return home to Melbourne, Australia to play professional basketball.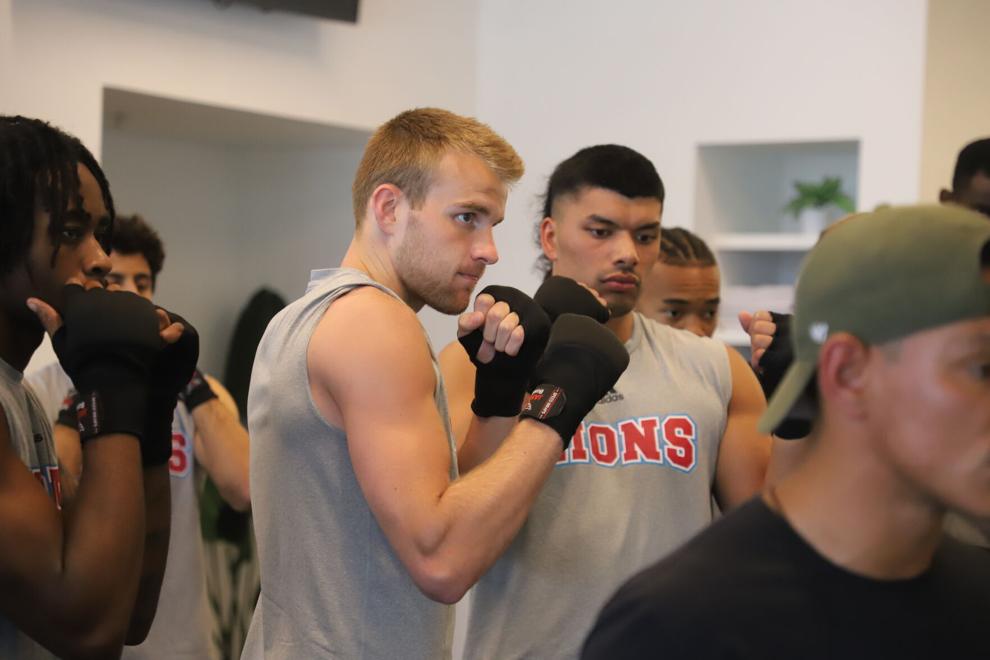 "I am weighing out my options," said Leaupepe. "It's a pretty tough decision, but at the end of the day, I just want to do what's best for my basketball development and what would be best for a long-term basketball career and also my future after basketball," he added.
Leaupepe, who wears No. 34 on the court just like his favorite pro athlete Charles Barkley, committed to LMU in 2019, where in his freshman year he averaged 9.1 points per game and scored 291 total points. Leaupepe continued to amaze fans with his strength and skill and this season he was named to the WCC All-Academic Team.
"I'm grateful to have had the opportunity to come here and experience being in college," said Leaupepe. "For meeting people, having friends and the nice weather," he continued. Similar to Leaupepe, senior guard Kwane Marble has another year of eligibility.
"I'm going to explore my options with another year of eligibility while also taking some time to relax," said Marble.
Marble, who was born in Colorado, transferred from the University of Wyoming in 2021 and went on to start in nine games during his first year as a Lion. He was also named as a WCC All-Academic Honorable Mention for the 2022-23 season. Marble credits his coaches and the team for helping to develop his basketball game and his perspective since coming to LMU.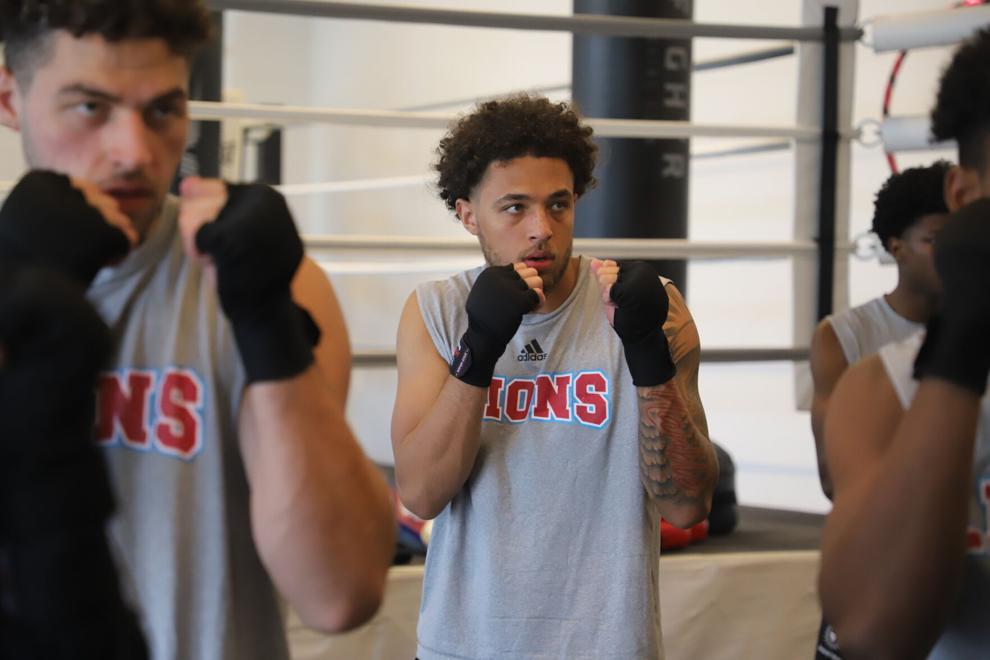 "I approach everything more seriously," said Marble. "I'm more mature and I don't take anything for granted anymore. Everyone here is very serious when need be, but you can also play around when it's time to play. They helped me shift my perspective and to not take things for granted."
Not only has Marble had the opportunity to develop his skills and his mindset, but he has been able to form real connections.
"I'm grateful for the opportunity to come out here, be around such a great group of guys and coaching staff and live in [Los Angeles]," he said. "I can't complain."
Graduate guard Cam Shelton, a Southern California native, transferred to LMU from Northern Arizona University in 2021. Shelton impressed many by scoring over 2,000 points throughout his college career, being named to the All-WCC First Team and being named a finalist for the Lou Henson National Player of the Year Award.
"I'm grateful for the people that I was able to meet while being at this school — not just the people on my team but my classmates, professors and people in the athletic training room," said Shelton. "I'm most grateful that I was able to build long-lasting relationships with people who have contributed so much to my life in a very short period of time," he shared.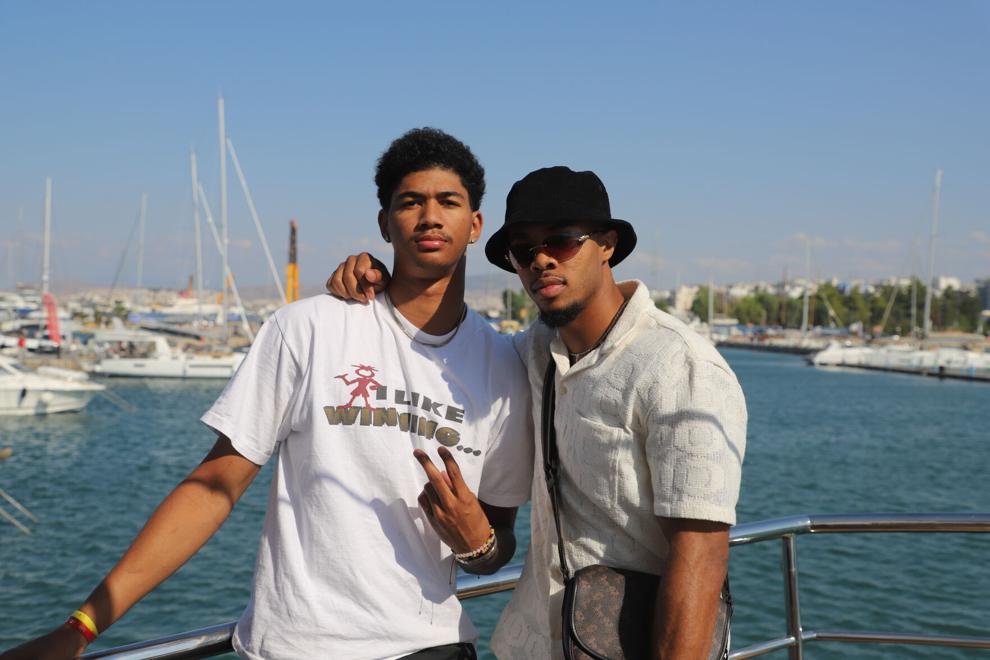 Shelton graduated from LMU with an undergraduate degree in marketing in 2022 and is currently pursuing a degree in entrepreneurship and sustainable innovation as a graduate student at LMU.
"I'm in a master's program that takes two years. I'm gonna try to keep playing basketball, so we'll see what happens there," said Shelton. "Hopefully I get an opportunity to keep playing, but if not, I'll just be finishing my degree."
These four players have contributed tremendously to the men's basketball team and made a lasting impact. These Lions have shown their talent, heart, determination and pride while changing the program for the better.
"I think that this year was a huge building block for this program and I'm so excited to see what these guys do next year," added Shelton.
We are, too.
Thank you Lions for an incredible season, see you in November.
This is the opinion of Kathryn Powell, a junior marketing major from Sag Harbor, N.Y. Email comments to editor@theloyolan.com. Follow and tweet comments to @LALoyolan on Twitter, and like the Loyolan on Facebook.