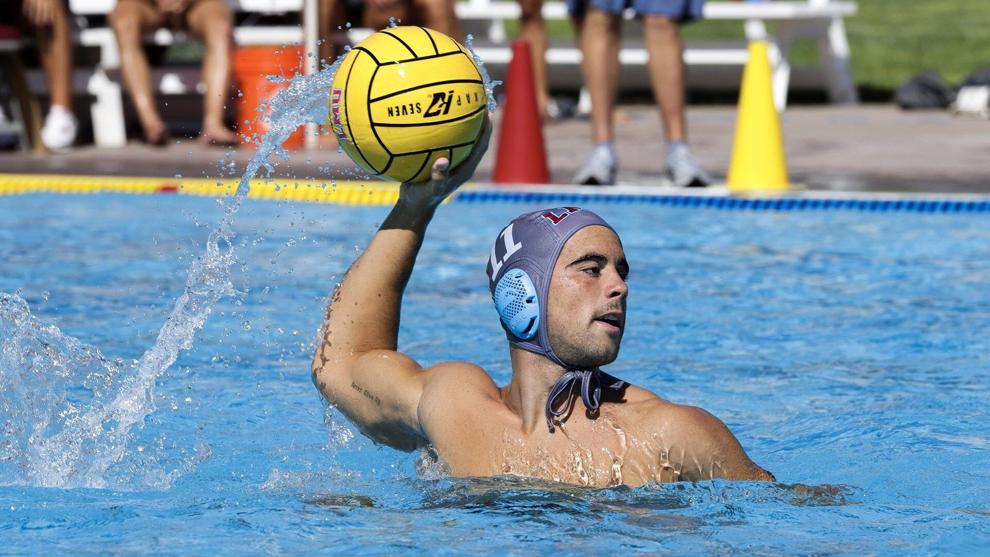 After a great season and winning two of their last three games at the WWPA Championships, four members of the LMU men's water polo team (12-14, 6-2 WWPA) have been named to the WWPA All-Conference Teams. With four players being recognized for these conference honors and a great performance earning third place in the WWPA Championships, it is apparent that LMU men's water polo is becoming a tough opponent for any team they face.
Junior David Carrasco received All-WWPA First Team Honors for the 2021 season. As an attacker, Carrasco lead the way for LMU, scoring 47 points in conference games this season. Due to his effort on the offensive end, LMU was able to secure a 6-2 conference record. In his last game this season, Carrasco managed to tally three goals, cementing himself as a top player for the team.
Junior Blazo Mitrovic also received All-WWPA First Team Honors for his effort during the season. Having received All-Conference honors twice before, Mitrovic has been a consistent player for LMU, as he was able to push the pace on the offensive end and ended with 40 assists this season. He finished the first game of the WWPA Championships against the Air Force Academy with five goals on Nov. 19.
Another Lion who received recognition for his abilities was Robert Halligan. Halligan earned All-WWPA First Team Honors as LMU's goalkeeper, and was the only goalie in the conference to earn first team honors. Serving as a redshirt junior for the 2020 season, Halligan came into the 2021 season ready to play. Blocking several shots almost every game, Halligan notched over 60 saves on the season and proved that even the best offensive players struggled to score on him.
The last Lion to receive All-Conference Team Honors was redshirt senior defender Alexandros Athymaritis. Athymaritis previously earned ALL-WWPA Second Team Honors in both 2018 and 2019. This year, Athymaritis' defense continued to be an issue for opposing teams, earning him a spot on the All-WWPA Honorable Mention Team.
"To be honored with an All-Conference Team selection means a lot," said Mitrovic. "We worked really hard as a team this season, played a lot of close games with many good teams and in the end I feel like we needed a little bit of luck to become conference champions. I am also happy for Bobby, David and Alex. They had a huge impact on the team and they were true leaders to the end."