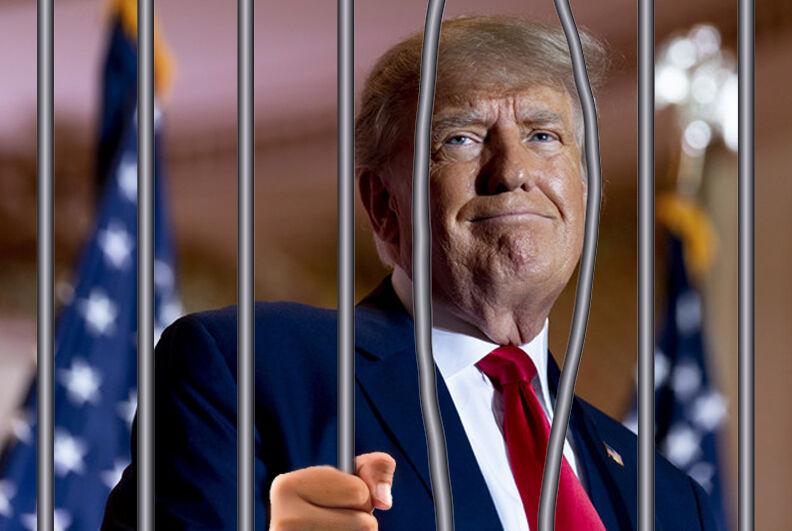 Over the past few weeks, rumors of former President Donald Trump's arrest have circulated throughout the country as the Manhattan District Attorney investigated his hush money payments. The charges are for paying off acclaimed American actress Stormy Daniels with money meant to finance his 2016 presidential campaign. Recent reports revealed shocking uses of his campaign funds for less than professional expenses. In an effort to reveal more about his campaign finances, here are five people you may not have known Trump paid off.
1. Pete Buttigieg
Upon discovering he wasn't popular among LGBTQ+ voters, Trump attempted to contact Pete Buttigieg for an endorsement. When he couldn't find Buttigieg, who was spending quality time with his husband, he reportedly Venmo-ed $1 million to the account "Mayor_Pete" with the caption: "I've been called a bear before. Coffee this week? ;)"
2. Grimes
Trump reportedly paid Grimes, Canada's sweetheart, at the time of her baby's birth. It was rumored he paid her as much as $10 million in hopes that she would name the baby after either him, his son or Tom Hanks, his favorite actor. She instead chose to name her baby a horde of alien garbage, resulting in Trump doing a Charlie Brown walk all the way home.
3. Dracula
Trump additionally used up to $1 billion in campaign finances to take a staff trip to Transylvania and search for the legendary and surprisingly liberal vampire Dracula. Trump apparently wanted to pay him off for two vital reasons — the secret to immortality, so that he could run for president until he died, and so he could tell people he paid "Drac off," a double entendre that multiple sources confirm no one laughed at.
4. Oscar the Grouch
This one was for cocaine. He bought cocaine from Oscar the Grouch. They also shared a number of motel rooms throughout November 2015.
5. Tom Hanks
Lastly, Trump paid off Tom Hanks, world-famous father of Chet Hanks and guest of numerous talk shows. Fear not, Tom Hanks fans: the "Late Show with David Letterman" star you know and love is not crooked. Trump's avid fandom of the actor resulted in a payment of about a gazillion dollars to Hanks with a note saying "Keep doing what you're doing." Hanks did not respond to our requests for comment, so instead here is a quote he says in "Cast Away": "Gotta love crab."